New Year, New Coach: 5 Notes on Green Bay's Empty Seat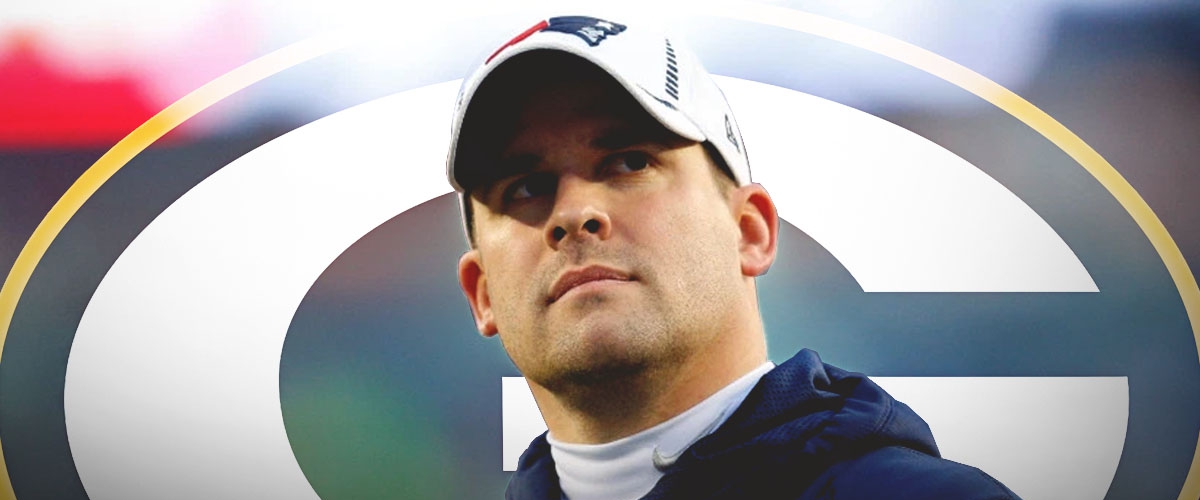 I want to take a second to appreciate how wide of a net the Packers' front office is casting. There's nearly a dozen legitimate candidates, all very different in coaching styles, past experience and many other factors. Whoever Mark Murphy & Co. decide to hire, they can't say they didn't do their homework.
1. Green Bay has six candidates interviewing across the next four days
Before I dissect each rumor, here is the current interview schedule:
Thursday, Jan 3rd: Joe Philbin (Packers Interim HC)
Friday, Jan 4th: Josh McDaniels (Patriots OC); Brian Flores (Patriots DC)
Saturday, Jan 5th: Dan Campbell (Saints Assistant HC); Pete Carmichael Jr. (Saints OC)
Sunday, Jan 6th: Matt LaFleur (Titans OC)
Joe Philbin may not have the best odds at returning as head coach, but he'll at least get his shot to interview before a slew of other higher-profile coaches. Friday is New England day, and the first name listed is the most popular one surfacing. Josh McDaniels is still the clear front-runner, and his odds likely increase each day the Packers haven't made a decision. Brian Flores is a change of pace, as he's the only defensive coach on the list, so that alone makes him a long shot. Saturday will be spent with two New Orleans offensive coaches: Dan Campbell and Pete Carmichael Jr. Campbell is a relatively young coach (42) who is newly linked to the opening, whereas Carmichael has been coaching in the NFL since 2000 and has held the OC job in New Orleans for the past decade. The weekend will conclude with Matt LaFleur, who's the youngest of this bunch (39) and has worked with a number of good offenses.
2. Don't forget Jim Caldwell and Chuck Pagano: they've already interviewed
With an exciting weekend of interview ahead of us, it's easy to forget two legitimate candidates: Jim Caldwell and Chuck Pagano. Caldwell won two rings as an assistant and went 62-50 as a head coach in Indianapolis and Detroit. Pagano went 53-43 across six years as the Colts' head coach. Both coaches are seasoned veterans who could provide less growing pains than other options; however, neither has earned a Super Bowl bid as a head coach and both got fired after last season for good reasons.
3. Lincoln Riley and Pat Fitzgerald aren't leaving college
In my article discussing potential candidates from about a month ago, I had Lincoln Riley as my second choice. He's got a good program going down in Oklahoma, and the school just gave him a big extension to fend off any NFL interest. Pat Fitzgerald led his team to a ten win season and second place in the Big 10, and while he didn't earn another extension, he's openly said how much he loves the school and isn't looking to leave anytime soon. Nick Saban was a rumor among fans, but there's not a single piece of evidence actually tying him to the opening. Same with Dabo Swinney. Time to focus on the professional ranks.
4. I highly doubt the list is done growing
While some fans may be perfectly content with the eight combined interviewees, I'm not sold our next coach is among them. There are high-profile names that just haven't been linked yet, two of them being Adam Gase and Eric Bieniemy. Gase's 23-25 record as Miami's head coach may not look good, but his play calling ability are far above the league average. In Bieniemy's first year as offensive coordinator in Kansas City, the Chiefs blew out opponents like nobody's business. He's already linked to the Jets, Cardinals, Buccaneers and Dolphins, but the Packers need a forward-thinking offensive mind as much as anyone. Green Bay had significant interest in Bears DC Vic Fangio for the same role last year before hiring Mike Pettine, and there's probably a decent chance they'd be interested if Fangio's willing to consider leaving his post in the Windy City. He's been linked to Miami and Denver, and if he's willing to interview with them, one has to think he'd be willing to interview in Green Bay as well. Rumor has it Mike Munchak is the next name to be interviewed after this weekend, as the Steelers have apparently approved an interview request for their Offensive Line coach, but no date has been confirmed by any source. Munchak boasts an abysmal 22-26 record as a three-year head coach in Tennessee, but he's a Hall of Fame Guard and the Packers' O-Line is one of the biggest areas of concern heading into this offseason.
5. Whoever Green Bay likes, they'll most likely have to fight for him
Like with any coaching search, some of the best current Coordinators could easily stay at their jobs. Josh McDaniels isn't linked elsewhere, but he's also got a pretty good thing going in New England under Bill Belichick. Brian Flores is just as comfortable leading a powerhouse Patriots defense, despite only coming into the role this past season. Dan Campbell and Pete Carmichael Jr. still coach for the current Super Bowl favorites in New Orleans. Matt LaFleur's Tennessee job isn't as astounding, but this was also his first year as a professional play-caller.
Even if prime head coaching candidates decide to leave their current posts, Green Bay will have to stand out from a relatively large crowd. Currently, one-fourth of the NFL is looking for a new head coach. It's no surprise that most of the linked names above are also tied to other teams. McDaniels surprising isn't linked with anyone else, but if Green Bay stalls on a decision long after Saturday, that could very well change. Flores has Cleveland, Denver and Miami all significantly interested. Carmichael isn't tied elsewhere, but fellow Saints offensive coach Campbell has Arizona and Cleveland calling his phone. LaFleur isn't linked to anyone else, but he's also never been interviewed for a head coaching position before.
Unless the Packers are absolutely blown away by any of these candidates, I'd assume fans can expect a decision is at least a week away from being made.