World Cup Group F Preview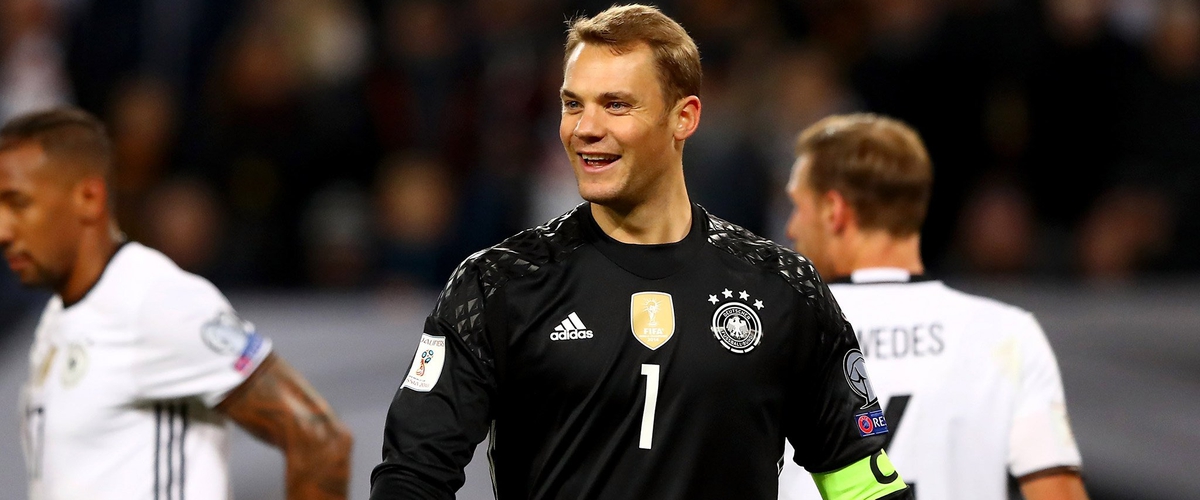 GERMANY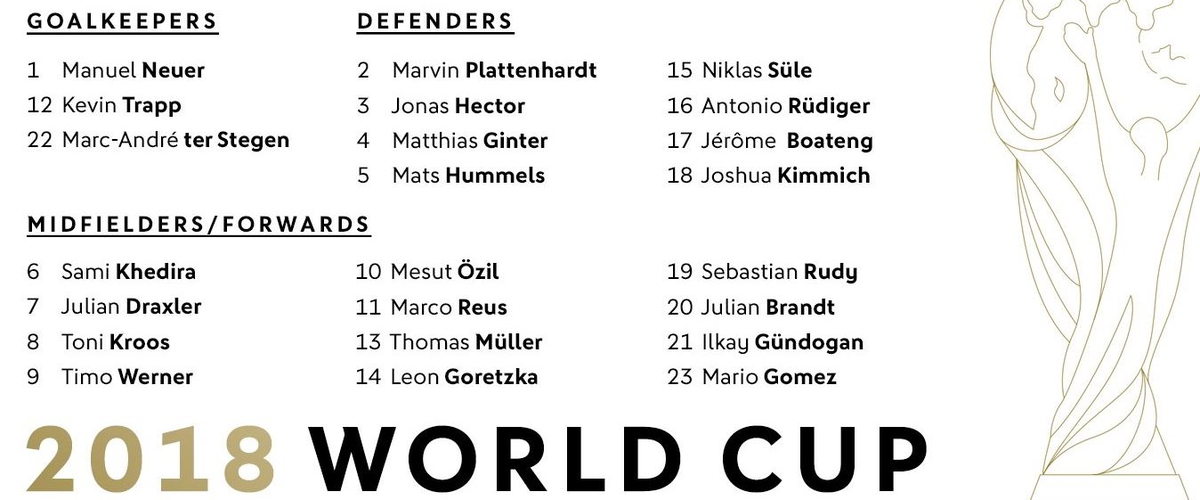 Best XI:
GK: Manuel Neuer, 32, Bayern Munich (Germany)
LB: Jonas Hector, 28, Cologne (Germany)
LCB: Mats Hummels, 29, Bayern Munich (Germany)
RCB: Jerome Boateng, 29, Bayern Munich (Germany)
RB: Joshua Kimmich, 23, Bayern Munich (Germany)
LDM: Toni Kroos, 28, Real Madrid (Spain)
RDM: Ilkay Gundogan, 27, Manchester City (England)
LAM: Marco Reus, 29, Borussia Dortmund (Germany)
CAM: Mesut Ozil, 29, Arsenal (England)
RAM: Thomas Muller, 28, Bayern Munich (Germany)
ST: Timo Werner, 22, RB Leipzig (Germany)
Analysis: Germany won the World Cup in 2014, and they could easily repeat four years later. Manuel Neuer is back and healthy, making him arguably the best keeper in the world. Mats Hummels is one of the best Center Backs in the world, and even if Jerome Boateng isn't healthy enough to start, they have Niklas Sule and Antonio Rudiger as incredible replacements. Joshua Kimmich is a world-class Right Back, and Toni Kroos is the best Center-Mid on the planet. Mesut Ozil and Thomas Muller cause havoc to opposing defenses, and Timo Werner is Germany's next outstanding #9. Marco Reus can be switched out for Julian Draxler or Julian Brandt, and Ilkay Gundogan has Sami Khedira and Leon Goretzka behind him. Seriously, every single position is stacked for Germany. Even after falling short at Euro 2016, it's still Germany's World Cup to lose in 2018. My money is on Die Mannschaft.
MEXICO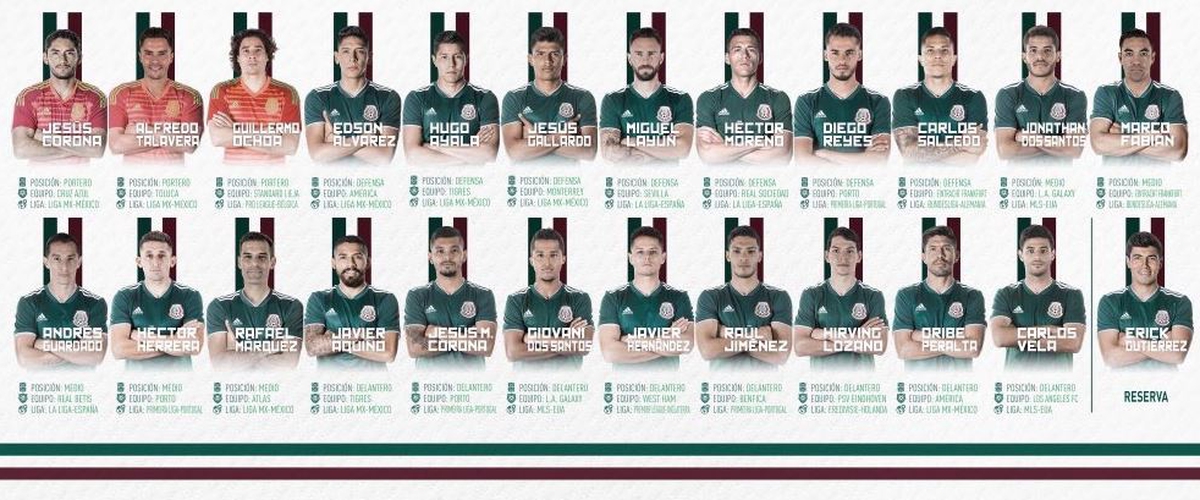 Best XI:
GK: Guillermo Ochoa, 32, Standard Liege (Belgium)
LB: Jesus Gallardo, 23, UNAM (Mexico)
LCB: Hector Moreno, 30, Real Sociedad (Spain)
RCB: Diego Reyes, 25, FC Porto (Portugal)
RB: Miguel Layun, 29, Sevilla (Spain)
LM: Hirving Lozano, 22, PSV (Holland)
LCM: Hector Herrera, 28, FC Porto (Portugal)
RCM: Andres Guardado, 31, Real Betis (Spain)
RM: Jesus Corona, 24, FC Porto (Portugal)
LS: Chicharito, 30, West Ham (England)
RS: Carlos Vela, 29, LAFC (United States)
Analysis: Mexico's fan base grew big time this summer when the United States failed to qualify. El Tri has a solid corps of four midfielders in Hirving Lozano, Hector Herrera, Jesus Corona, and the captain Andres Guardado. Chicharito is an excellent poacher in the box, and if Carlos Vela can't make plays up front, they have Raul Jimemez, Giovani Dos Santos and Oribe Peralta as different attacking looks off the bench. While Mexico has a decent all-around group, they lack any star power. There's not really one difference maker on the team, and keeper Guillermo Ochoa isn't going to have the drool-worthy performances he had four years ago. It may still be enough to pass South Korea and Sweden for the #2 spot in Group F, but there's a very low ceiling and a realistically low floor for Mexico's success beyond the group stage.
SOUTH KOREA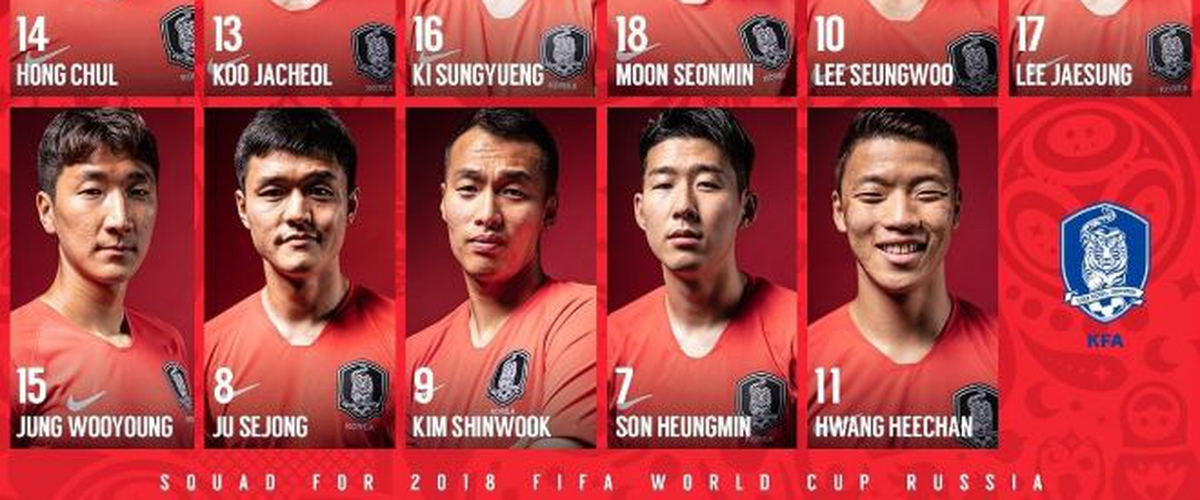 Best XI:
GK: Kim Seung-Gyu, 27, Vissel Kobe (Japan)
LB: Park Joo-Ho, 31, Ulsan (South Korea)
LCB: Kim Young-Gwan, 28, Guanzhou Evergrande (China)
RCB: Jang Hyun-Soo, FC Tokyo (Japan)
RB: Lee Yong, 31, Jeonbuk (South Korea)
LM: Son Heung-Min, 25, Tottenham (England)
LCM: Lee Jae-Sung, 25, Jeonbuk (South Korea)
RCM: Ki Sung-Yueng, 29, Swansea (England)
RM: Koo Ja-Cheol, 29, Augsburg (Germany)
LS: Hwang Hee-Chan, 22, Red Bull Salzburg (Austria)
RS: Kim Shun-Wook, 30, Jeonbuk (South Korea)
Analysis: Son Heung-Min had an fantastic 2017/18 campaign with Tottenham, and he's the lone star on this experienced South Korea squad. Ki Sung-Yueng is a decent Center-Mid for Swansea, and Hwang Hee-Chan is a promising striker prospect. If Jang Hyun-Soo is still injured, Oh Ban-Seok is an easy replacement at Center Back, but it won't matter too much. The only way South Korea will win points in this group is a good amount of luck on set pieces and praying for their opponents screw up. Barring incredible luck, South Korea is primed to finish last in Group F.
SWEDEN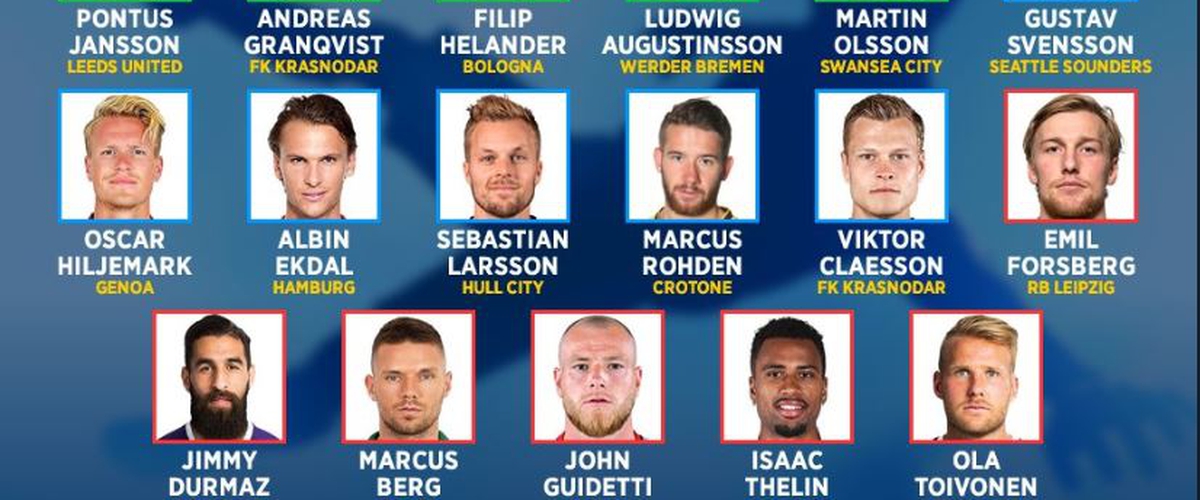 Best XI:
GK: Robin Olsen, 28, Copenhagen (Denmark)
LB: Martin Olsson, 30, Swansea (England)
LCB: Victor Lindelof, 23, Manchester United (England)
RCB: Andreas Granqvist, 33, Krasnodar (Russia)
RB: Mikael Lustig, 31, Centic (Scotland)
CDM: Albin Ekdal 28, Hamburg (Germany)
LCM: Viktor Claesson, 26, Krasnodar (Russia)
RCM: Sebastian Larsson, 33, Hull City (England)
CAM: Emil Forsberg, 26, RB Leipzig (Germany)
LS: Marcus Berg, 31, Al-Ain (United Arab Emirates)
RS: John Guidetti, 26, Celta Vigo
Analysis: Zlatan Ibrahimovic wasn't invited, so Emil Forsberg stands as the lone star for Sweden. Marcus Berg is a decent striker, and Ola Toivonen is just as good as John Guidetti next to him. Overall, Sweden doesn't have any weak spots, but outside of Forsberg, they don't really have any great aspects either. If they can take points from Mexico, there's a chance they escape the group as the #2 team, but talent-wise, they're just as likely to finish third.
---