Hoops Showdown High School Raises The Bar In Year Three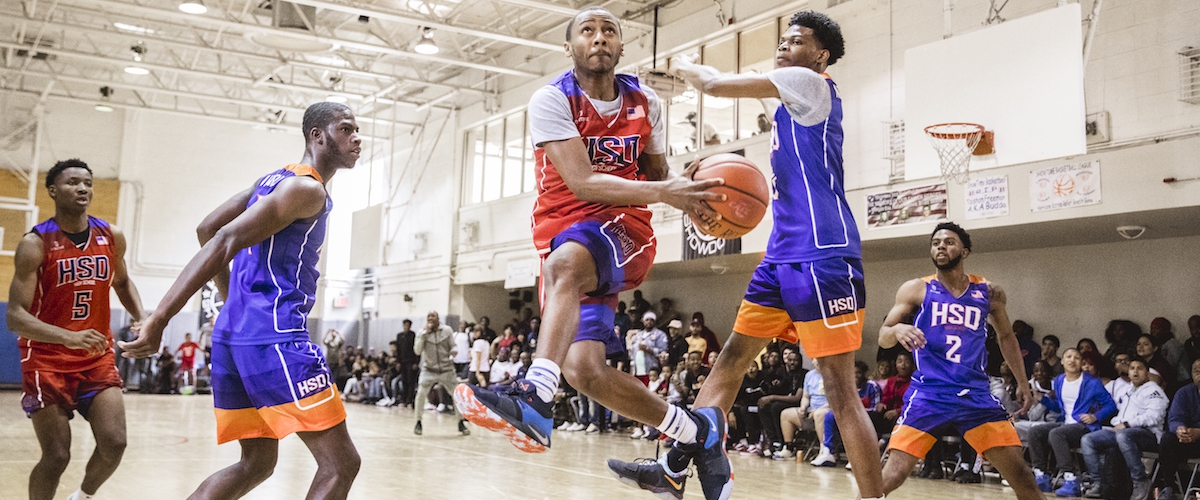 Ja'Quaye James blows past defenders for the nifty layup Photo Credit: Johnnie Photography
A premier showcase for the cream of the crop of high school basketball players in the tri-state area. This is what Hoops Showdown founder and CEO Johnny "Swoosh" Rodriguez envisioned when he debuted Hoops Showdown High School in 2016. What separates this year's Hoops Showdown from the past events is the level of competition. Each team had elite talent from top to bottom and most importantly there were no lopsided victories. Each player knew what they were getting into when they walked into a crowded gym in the middle of Bronx River houses on a Saturday afternoon. Each game was highly competitive and well coached. In the end FKB Online/Road To Riches took home the hardware by defeating Johnnie Photography/Northeast Basketball Club 74-67. Here are a few takeaways from this event.
1.An unsung Hero Joins the MVP list
Last year's MVP was Jellyfam's own Jordan Walker who hit a game winner to lead FKB Online to the victory in the championship game. Events like Hoops Showdown High School are a good platform for many players who aren't known to shine and get recognition. This year's MVP was James Monroe guard Stephen Tayki. Stephen Tayki is a 6-5 senior guard who led Monroe in scoring with 21 points per game this past season. Tayki came up huge in the championship game vs Johnnie Photography/Northeast basketball club with some timely buckets down the stretch. The senior guard was estatic when he recieved his award. " I feel great, I feel like I accomplished something great in life by winning this award". Tayki is still uncommitted at this point so if any college coaches are looking Tayki should be on your radar.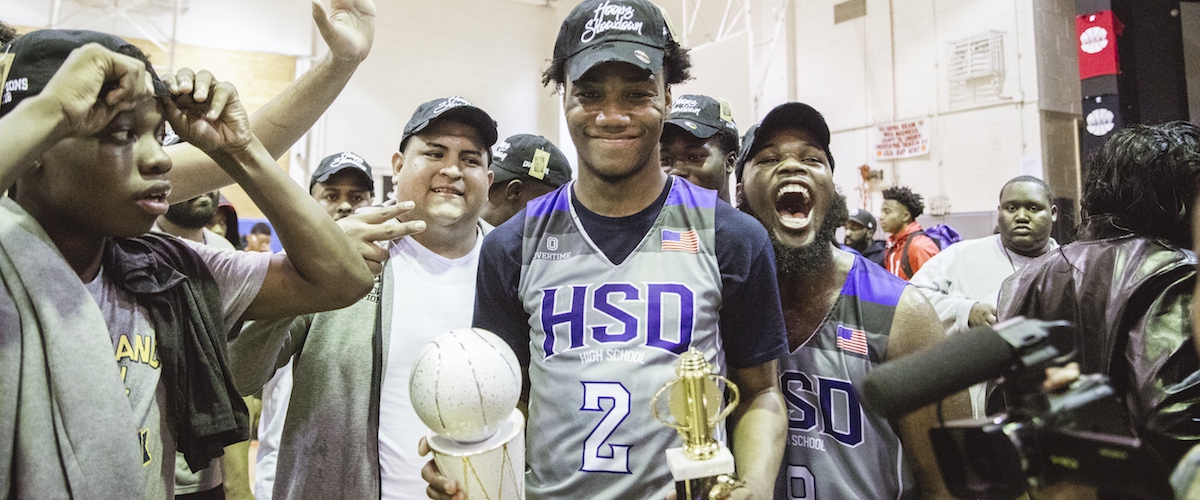 Stephen Tayki is all Smiles after earning MVP Honors Photo Credit: Johnnie Photography

2. One more time for the Hometeam
Not only this was the second championship for sponsor FKB Online but it was also the second championship for coach Christopher Salgado Aka "Glasses" who won the inaugural Hoops Showdown High School in 2016. Salgado definitely had the home crowd behind him as well as some of his home players who stepped up big such as Stephen Tayki and Gardner Webb bound wing Jose Perez.

3.Impressive Debuts all around
There were a plethora of new players who suited up last weekend for Hoops Showdown High School, and many of them showed didn't disappoint. Seton Hall bound guard Anthony Nelson and Rhode Island bound Forward Dana Tate showed out for Team NJ Hoop Recruit, while Ja'Quaye James and George Mason Commit Jason Douglas-Stanley were tough to cover for Team Johnnie Photography. FKB online's backcourt duo of Cardinal Hayes PG Jaylen Murray and Our Savior Lutheran's Dashawn Davis didn't back down from anyone. It's also worth noting that nationally ranked 8th grader Dior Johnson who may be the youngest player who has ever played in the event introduced himself to the crowd at Bronx River gym with his one on one battle with Murray in the second game.

4.Chaching Never disappoints
You know Hoops Showdown wasn't complete with the host Dave "Chaching" Teele who kept the crowd energized throughout the event. Chaching also introduced his newest "friend" the Hitman Bret Chaching as he dressed up as world renown wrestler Bret Hart. It's no doubt that with the summer hoops season coming soon, Chaching will be introducing us to more new friends.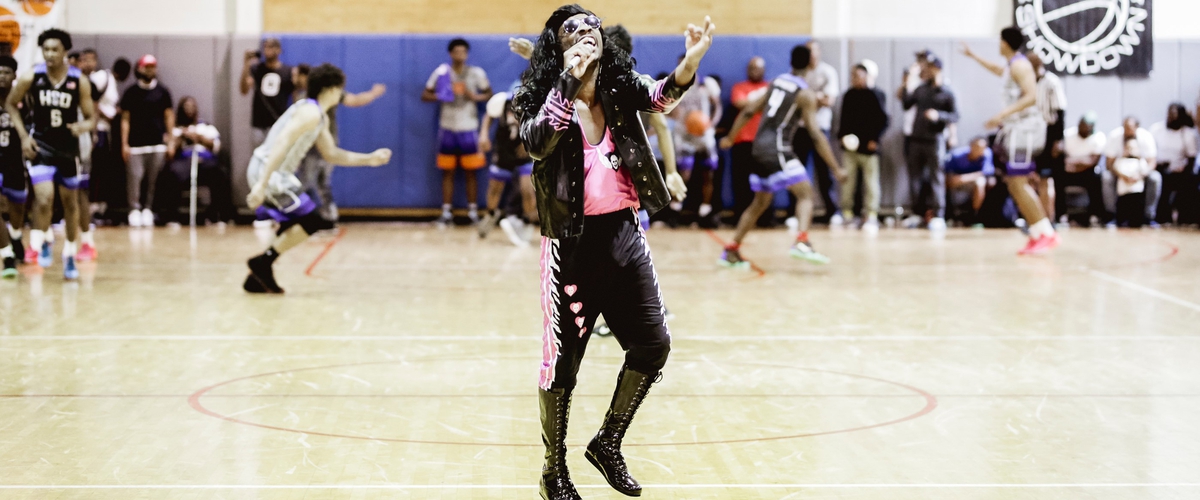 Chaching Introduces his new friend to the crowd at Hoops Showdown Photo Courtesy of Johnnie Photography
5.Hoops Showdown continues to Prove that High School is the new unlimited
There's something about the excitement and energy that High school players have brought to street ball in the past two years, and this year's Hoops Showdown High school proved just that. More fans have became more interested in seeing the future college basketball and pro players of tomorrow.
Hoops Showdown Footage courtesy of Overtime
---