Erin O'Connor Basketball Career Accomplishments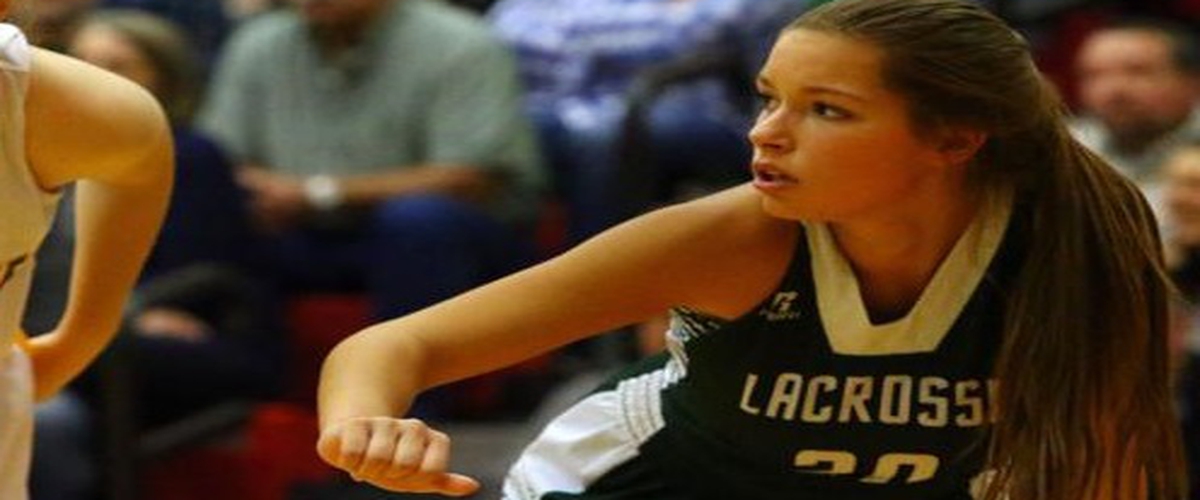 Boredom is a real thing during a pandemic. Barely a week into June and as summer gets underway, frustrations will only grow worse and not better.
This post of mine is being devoted to my earlier memories of PCC (Porter County Conference) basketball.
A 2018 graduate of LaCrosse High School, Erin O'Connor was a 5'9" power forward with an ability to play some undersized center. O'Connor worked the post as well as anyone in the conference at the time, though she may have possessed the ugliest shooting motion I have ever seen in my entire life. But with such an unorthodox skill set on the basketball court, she was a quite an athlete. Erin was a teammate and classmate of current St. Francis (Ill.) guard Justene Charlesworth on varsity all four years.
Erin's most historical performance came against Michigan City on Nov. 9, 2017 and current Indiana University center Hannah Noveroske. Giving up seven inches and 100 pounds to Noveroske, E.O.C. did not back down and contributed 15 points and six rebounds with Charlesworth still rehabbing from a torn ACL. I was in attendance for that one, and it was an entertaining performance on her part.
Less than two weeks later, O'Connor was heckled constantly by the football jocks at my alma mater at Hobart, and she responded with perhaps the best performance of her prep career with 15 points and 10 rebounds in a 52-33 win.
A rundown of Erin's top earlier-career outputs:
- Scored eight points and grabbed 13 rebounds against Knox on Nov. 21, 2015.
- Collected 11 rebounds during a 49-37 win over Westville on Dec. 4, 2015.
- Scored 11 points and grabbed nine rebounds in a win over River Forest on Dec. 16, 2015.
- Averaged 6.4 points and 5.7 rebounds per game during her sophomore season of 2015-16.
- Scored eight points with eight rebounds in a game later that season against Riley Popplewell and South Central, a player that recently wrapped up her collegiate career at South Carolina Upstate have accumulated over 1,000 points and 700 rebounds.
- Erin's best performance as a junior came during a 58-39 win over Hebron in the conference tournament Jan. 20, 2017, when she recorded 15 points and seven rebounds.
- Contributed 10 points and nine rebounds in a 50-39 win at Tri-County on Nov. 12, 2016.
- Recorded four steals in a win over Culver community on Nov. 8, 2016.
- Scored six points along with seven rebounds and one block in a 44-33 loss to North White in Monon on Nov. 4, 2017.
---