Felicity Olejniczak: Prep Basketball Profile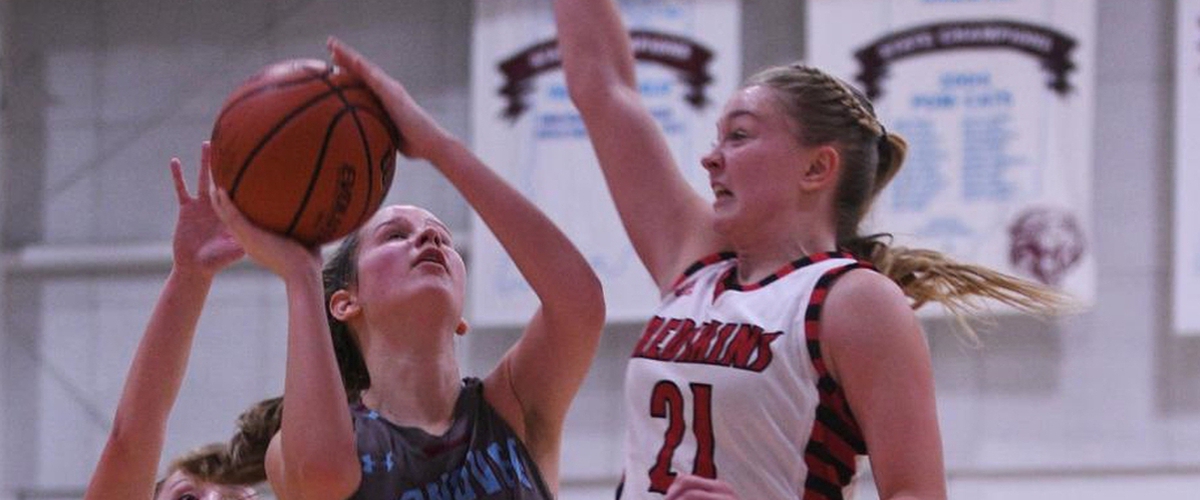 Well aware that I have recently proclaimed that I was done making prep basketball posts, I am doing my part to help this young lady's name become recognized by potential college coaches (pronounced Oh-lenn-eye-sack):
- A 5'8" junior guard at Knox High School in Knox, Indiana.
- An athletic defender that plays the passing lanes as well as anyone in the Northern Indiana region, Felicity has averaged 4.2 steals per game through three seasons of her varsity career.
- Scored 13 points and grabbed five rebounds in a win over Boone Grove on Dec. 19, 2017.
- Scored 16 points on 9-of-11 from the foul line in a 54-45 win over Winamac on Jan. 4, 2019.
- Scored 20 points along with three rebounds and nine steals in a win at LaCrosse on Nov. 23, 2019.
- Recorded seven rebounds during a win at Oregon-Davis on Dec. 13, 2019.
- Made three three-pointers in a game for the second time as a junior during a 61-24 win over Caston on Dec. 19, 2019, scoring 11 points.
- Shot 36.5 percent from three-point range for the season prior to holiday break in 2019.
- Scored 19 points on two-of-five shooting from beyond the arc in a win over Merrillville on Jan. 7, 2020.
- Swiped 10 steals in a 39-31 win over Chesterton on Jan. 28, 2020.
- Recorded six assists and 12 steals, both career-highs, in a win at New Prairie two days later on Jan. 30, 2020.
- The Knox Lady Redskins have won sectional titles in each of Felicity's three seasons on the varsity roster, with hopes of winning a regional title in 2021.
- Olejniczak averaged 13 points, five steals, and two assists per game overall as a junior.
- Has made 71 career three-pointers.
- Plays mistake-free basketball for a prep athlete, committing only 49 turnovers for the entirety of the 2019-20 season.
It is of my personal belief that any girl that can make four three-pointers during the course of a 32-minute high school basketball game can really distinguish herself talent-wise. While Felicity has never made four threes in one game, she has made three on six different occasions to this point in her varsity career, and four is well-within the realm of possibility for her as a senior. Proceed with caution, though. We can only hope Felicity can get that chance and that we'll be able to have a 2020-21 campaign without restrictions given where we stand in the COVID-19 pandemic.
---