MNF recap.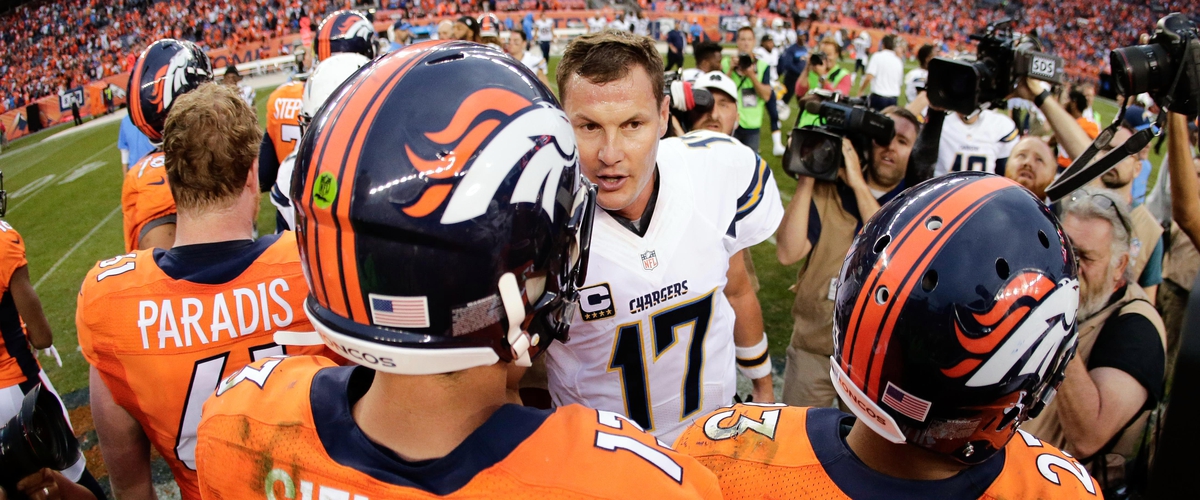 Before the game the Broncos team, coaching staff and front office all said this is Siemians team. Last night on Monday night football he proved it was. Siemian did very well avoiding pressure all game despite getting sacked 4 times. He lucked out when Hayward dropped an easy pick six early in the game. Siemian showed incredible arm strength fitting the ball in tight spots. He ended the night with 2Touchdowns both to B. Fowler. His interception came off of a tipped ball on a broken screen play. Call him a game manger if you must but he managed this game really well. Still has to play better moving forward if he wants the team to ride with him over Paxton Lynch in the future.
My man Philip Rivers gave father time a big slap on the face last night. Rivers looked as good as ever tossing 3 TD against an elite defense. The "No fly zone", as the Broncos secondary likes to be called, did hold him to under 200yds. After throwing an INT to Bradley Roby, who was blanketed all over Keenan Allen, Rivers kept the team going despite being down 21-7 after Denver turned the turnover into a 14point lead. Rivers brought them back with 2 big time throws in the 4th quarter the Chargers were a blocked field goal away from going into overtime. The 2nd touchdown throw was a beautiful pass for 38yds to Travis Benjiman who flew past the "no fly zone" for 6 points. The Broncos D took away Gates and Hunter two of Rivers favorite targets. Hunter didn't get any targets and Gates got 3 but only caught 2 for 17yds.
Rivers and the Chargers will be fine going forward L.A fans have nothing to worry about. Broncos fans should be happy with Siemians performance and hopeful moving forward. If Siemian conutes to impress they may start asking questions about Lynch and if he's still the man of the future. That's a long way off and Siemian has to keep going upwards to make that happen. Rivers will face a Dolphin team, who's still waiting to play their first game this season, after missing last week due to the hurricane in the state of Florida. Siemian will face a Dallas team many people believe to have a much improved defense. Both QB'S were impressive last night and will have good seasons moving forward.