Absolutely Way-Too-Early 2019 NFL Predictions: AFC East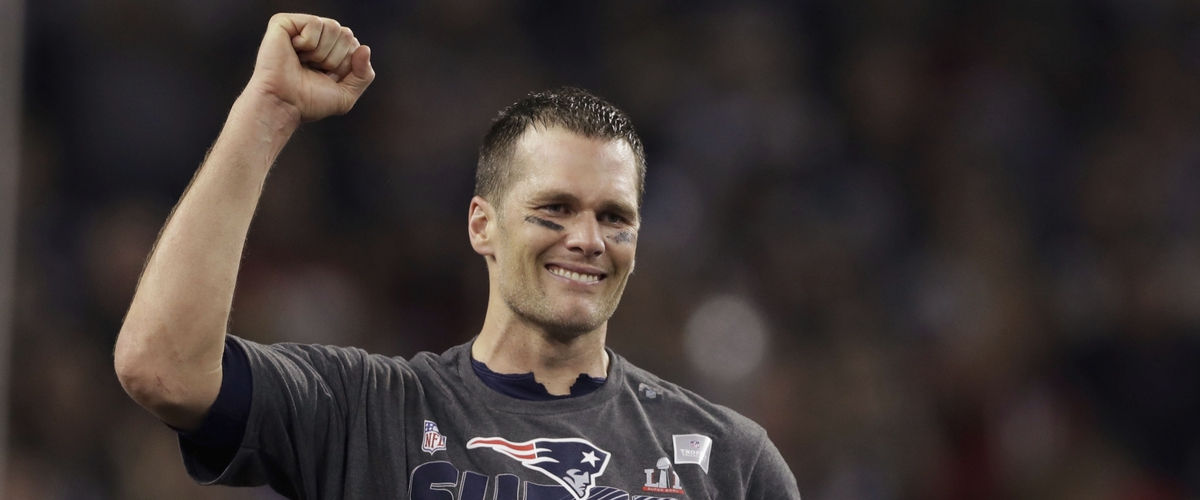 New England Patriots
Pros
Their roster is amazing. QB Tom Brady has just started to show his age at 40, and now has SIX Super Bowls. He has surpassed the expectations set for him every year, and I don't see that changing in 2019. WR Julian Edelman was one of the stars of the game in February, and see him continuing to be a dominant in the league for years. The RBs James White and Sony Michel are a dual threat that goes excellently with play-action. Finally, their defense is still one of a kind with key players like S Patrick Chung and DB Devin McCourty.
Cons
Scandals. Just when the Patriots thought everyone forgot about Spygate and Deflategate, their owner Robert Kraft is now in deep trouble. On February 25, 2019, Kraft was officially charged with first degree solicitation. It was reported that him and about twenty others solicited prostitutes in Florida spas. This was not a targeted attack, as the main investigation was to catch sex traffickers using hidden cameras in specific spas. They did make arrests to multiple individuals for sex trafficking, and the twenty others were just caught doing the wrong thing in the wrong area. Who knows what his punishment will be, but it keeps the dark cloud of scandals of New England.
Miami Dolphins
Pros
Promising future. They have a mid-round pick for the first round, with the possibility of drafting a defensive lineman in Clemson DE Clelin Ferrell or Mississippi State DE Montez Sweat. QB Ryan Tannehill is not a star quarterback, but is good enough to be carried by RB Kenyan Drake. Bolstering the O-Line can give Tannehill and Drake more protection to be more efficient. Quality players on defense including LCB MInkah Fitzpatrick and WLB Kiko Alonso can do their best to carry the team, but really should receive more reinforcements.
Cons
Their quality compared to the rest of the league. I didn't realize how bad they were ranked in offensive and defensive in points and yards. On defense, they were 27th in points and 29th in scoring, showing that their defense needs the draft to even be in contention. Their offensive ranking weren't much better (26th in points and 31st in scoring), but the return of Tannehill may help those stats a little bit. They don't have too many high draft picks, and I cannot even believe that they were in the playoff race.
New York Jets
Pros
#3 overall draft pick. We all thought that QB Sam Darnold would be somewhat of a savior in New York, but that wish didn't come true. The positive side is that he can only go up from here (hopefully), and try to lead this team into the future. RB Isaiah Crowell is not a horrible running back, with spurts of brilliance. With the draft pick, the Jets can pick up a dynamic weapon to support their struggling defense. Players like DE Joey Bosa from Ohio State and DT Quinnen Williams from Alabama. With the right coaching, this team could be around .500 and possibly fight for the playoffs. The addition of new HC Adam Gase will hopefully utilize this promising team.
Cons
Inexperience. This team is very young, with less maturity and veteran leadership than most teams in the NFL. The team was one of the worst teams in 2018 by record and statistics. They were 29th in overall scoring and yards (offense and defense combined) and just didn't appear to play that well. I would have bet during the season that Clemson and/or Alabama could have beaten the Jets. This side of New York has not made the playoffs since 2010, and I sadly don't see the trend ending soon.
Buffalo Bills
Pros
Josh Allen. I know he wasn't great during parts of the 2018 season, but he does have more potential in my opinion than Sam Darnold. Allen seemed to learn throughout the season what throws not to make and how to read coverages better. He showed that he can run the ball, leading the team in running yards. Also, the #9 overall pick in the NFL Draft can help them protect Allen with a lineman like OT Jonah Williams from Alabama or even OG Cody Ford from Oklahoma.
Cons
Lack of recent success. I make this statement, but the Bills did make the playoffs in 2017, losing in the Wild Card Round. But before that, the last time they made the playoffs was in 1999, and even the last time reaching the Super Bowl was in the dreadful four years (1990-93) where they lost all four times. It seems that they are stuck in a cycle of averageness. They haven't reached ten wins since 1999, and haven't won the AFC East since 1995. Finally, the loss of veteran DT Kyle Williams after 13 seasons with the team. They could be a wild-card pick for a playoff spot if mayhem occurs.
Prediction:
1. New England Patriots
2. Buffalo Bills
3. Miami Dolphins
4. New York Jets
If you ever want to contact me about anything related to sports or the blog, please feel free to send me an email at [email protected] and I will try to get back to you as soon as I can!
---