My 5 True Contenders for 2019 March Madness Before Conference Championships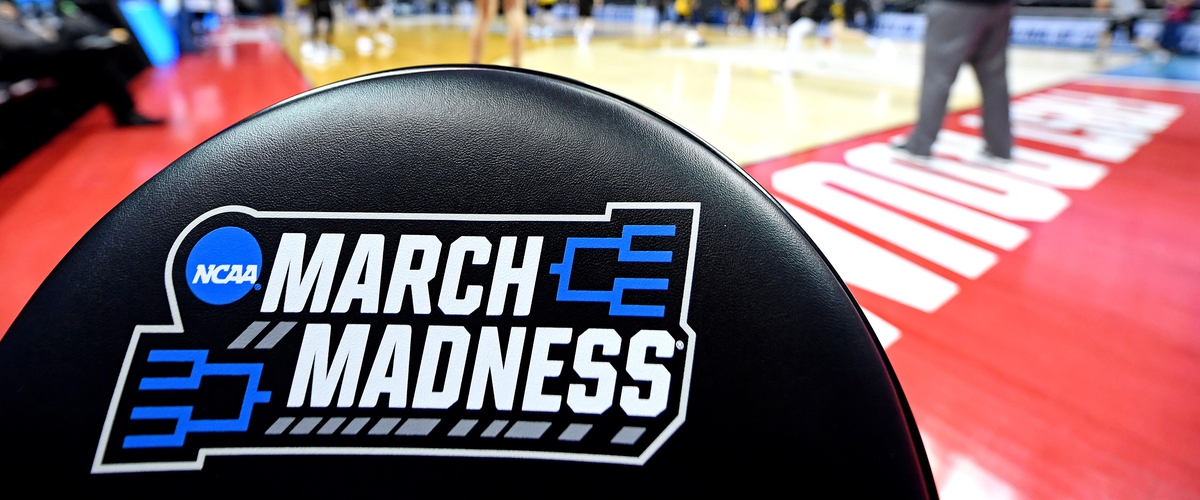 Please remember that this is all my opinion and I could be really right or really wrong, or even a little bit of both. There is definitely more than five teams that could win it all, so be prepared for teams like Michigan and Michigan State to NOT be on here. There is a reason that no one has ever predicted a perfect bracket. These teams are in no specific order, but just all teams that have a legit shot to win this April.
Virginia Cavaliers (24-2, 12-2)
The current #2 team in the country is playing fantastic basketball at the moment, and does not look like stopping. The first half of the season was a little iffy, but have started to surge as of late. They are currently second in the ACC behind UNC, who have one extra conference game. The last few games have looked sloppy during parts of the game, but they always bounce out of it. With only four games left in the regular season, the Cavaliers could enter the ACC tournament with a top two seed and a 28-2 record. Wins against Florida State, UNC, Louisville, Virginia Tech (twice), Wisconsin, and Maryland have given this team much needed confidence. They have one of the best defenses in the country again this year, and fans are hoping it will not be a repeat of last season. G DeAndre Hunter and G Ty Gerome have played lights-out throughout the season, and could really be key factors for a late tournament run. The only weakness currently for them is Duke, who has beaten them twice this season.
Kentucky Wildcats (24-4, 13-2)
Another young John Calipari team, another Kentucky Wildcats team with the possibility of a successful March. Currently atop the SEC with LSU, Kentucky has had a few rough games throughout the season but has started to solidify their team. Midseason losses to unranked Seton Hall (84-83) and Alabama (77-75) made some critics think twice about the Wildcats. Quality wins against Kansas, UNC, Auburn, and Tennessee show that this team can beat great teams. Whenever you have a young team, there is the chance entering every game that they team might not show up due to nerves. F PJ Washington is just coming off of a monster streak of games in which he was utterly fantastic, and G Tyler Herro scored 29 points with an injured ankle to help Kentucky avoid an upset to Arkansas Tuesday night. A run to at least the SEC semifinals will show that this team has the potential to make the Final Four and even win the Championship.
Gonzaga Bulldogs (27-2, 14-0)
They haven't played too many quality opponents, but this team is still a Gonzaga squad coached under HC Mark Few. In the weaker West Coast Conference, the Bulldogs are undefeated and have their hardest conference opponent in Saint Mary's on Saturday night. In the first game against each other, Gonzaga absolutely destroyed Saint Mary's beating them 94-46, shooting 58% compared to Saint Mary's 26% and out-rebounded them 42-31.. With a notable win against Duke early in the year, they may be able to beat top teams on a certain day. Their two losses come against top opposition in UNC (103-90) and Tennessee (76-73) in close games that could have gone either way. They are a lock for the tournament and a top two seed, barring no crazy upset before or during the WCC tournament. The only worry is the same reason that has been repeated the past 5 years, can they beat quality teams consistently? Time will only tell.
UNC Tar Heels (23-5, 13-2)
This year might be the redemption year for the University of North Carolina Tar Heels. After exiting the tournament in the round of 32 to Texas A&M last spring, the Tar Heels are wanting revenge. In possibly one of the hardest men's basketball conferences in Division 1, UNC is first in the ACC and have important games against Clemson and Duke before the ACC Tournament. Their five loses all come against above average teams (Texas, Michigan, Virginia, Louisville, and Kentucky), but have recently been playing extraordinarily well. Their win against then 1 Duke didn't even feel too close, granted the Blue Devils were without SF/PF Zion Williamson. In my opinion however, I believe that the Tar Heels still would have beaten Duke that night and will beat them again on March 9th. Any 2010s UNC team is destined to at least make an average at the tournament, and I got a weird feeling about them this year. When they won the National Championship a few years ago, it was a redemption year after losing at the buzzer to Villanova in the National Championship, and it may be dejavu again in 2019.
Texas Tech Red Raiders (22-5, 10-4)
This pick may be a shot out of left field, but the Red Raiders are Red hot at the moment and could really make a ginormous run in March. With their 91-62 win over 12 Kansas, they move only .5 games behind Kansas State for the Big 12. Other amazing wins against Texas, Kansas State, and Oklahoma (twice) shows that the team can do stunning things. G Jarrett Culver is averaging 18 points per game, helping the team score 72.2 teams per game. The Texas Tech defense is really the star of the show, averaging 57.3 points per game which is the second best in the nation. None of their losses were against bad teams, which will hopefully deny any early exit. This may be a long shot, but it is a shot I am willing to take with how how their team is currently.
Why not Duke or Tennessee?
I can imagine some people's faces right now, how do you not have Duke or Tennessee in your top five? Well, with the Zion Williamson injury, which I think shouldn't hurt their chances too much on its own, and their dip in form resulting in a loss to Virginia Tech on Tuesday night. They haven't looked the same without him, and I am predicting the negative trend to continue even with him back. And for Tennessee, I am just unsure about them at the moment. Their recent loss to Kentucky lowered my confidence in them. G Lamonte Turner is carrying the team, when he knocks down shots from the perimeter. Tennessee's two recent losses have had Turner barely be able to score 3s, and that is a lingering worry for any fan.

If you ever want to contact me about anything related to sports or the blog, please feel free to send me an email at [email protected] and I will try to get back to you as soon as I can!
---