My Predictions for the remainder of the 2018-19 NBA Regular Season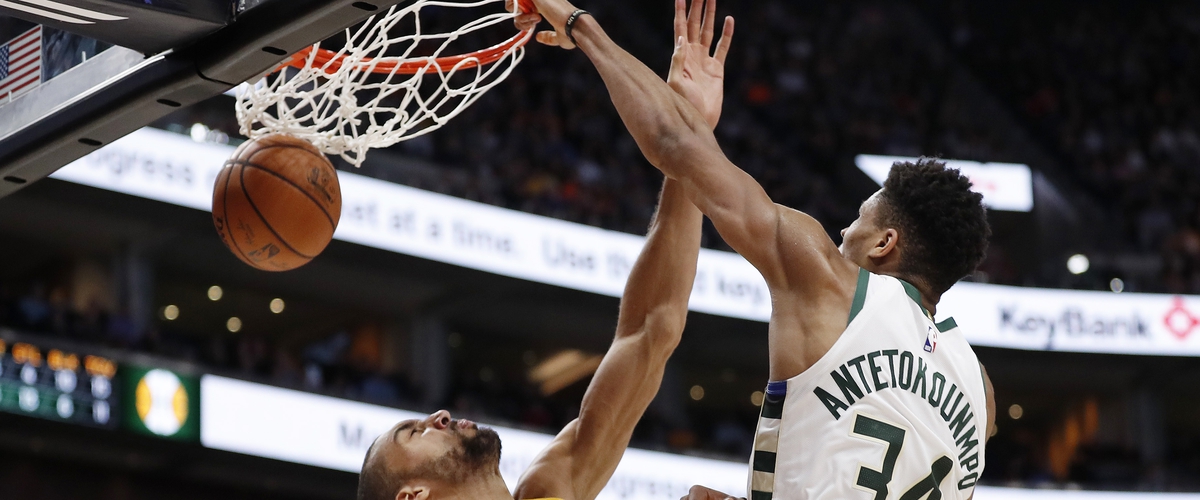 The Milwaukee Bucks will have the best record in the NBA
The Bucks have exceeded everyone's expectations this season and will have the best record at the end of the regular season. As of March 2nd, they are 48-15 and are ahead of second-place Toronto by two games. They are the only team in the NBA with less than ten losses in conference play and are outscoring their opponents by an average of nine points per game. Most casual fans will point to SF/PF Giannis Antetokounmpo for Milwaukee's success, but I want to point out some key players not named Giannis. PG Eric Bledsoe has averaged 16 points and 5 assists per game, while C Brook Lopez has been a consistent three-point shooter with 2 blocks per game as well. With the recent addition of PF Nikola Mirotic and reported arrival of C Pau Gasol after the San Antonio Spurs bought out his contract. This Milwaukee team is deep, with a good mix of young players and veterans that will help this team be the #1 team in the league and maybe lead them to the NBA Finals.
The LA Lakers will be under .500 and miss the playoffs
Sorry Lakers fans, but this year is not the year. After 62 games played last season without Lebron James, the LA Lakers were 30-32. At the same mark this season with Lebron James on the roster, LA is also 30-32 and outside of a playoff spot. The team is losing chemistry and confidence in each other every day and there is no possible way this team makes the playoffs this season. It might just be me, but it looks like James is starting to tank himself. With 15 seconds left and no way of winning in their home game against Milwaukee, James just started walking off the court early and straight into the locker rooms. When the trade rumors for New Orleans Pelicans C/PF Anthony Davis started in LA with owner Magic Johnson saying, "everyone except Lebron is on the table." This tore the whole team apart and there has been a lack of trust in each other and the front office since. They may have a better record than last season, but a worse end result for the organization.
Bucks SF/PF Giannis Antetokounmpo will win MVP over Rockets SG/PG James Harden
This may be the opposite opinion for some fans, but in my opinion, Giannis will beat out James Harden for the 2019 MVP. The record of the MVP's team should matter, and that may be the tie-breaker between these two amazing players. The Bucks are currently 10.5 games ahead of the Houston Rockets for the best record in the NBA, with Milwaukee first in the East while Houston is currently fifth in the West. Harden is scoring more per game than Giannis, but Giannis is playing fewer minutes per game and shooting 13% better than Harden. In my opinion, Antetokounmpo is the better overall player on the best team in the NBA, and therefore be rewarded with the MVP trophy. If Harden does win, I guess he deserves it, but it may leave a sour taste in some fans mouths.
East:
1. Milwaukee Bucks
2. Toronto Raptors
3. Philadelphia 76ers
4. Indiana Pacers
5. Boston Celtics
6. Brooklyn Nets
7. Detroit Pistons
8. Miami Heat
West:
1. Golden State Warriors
2. Denver Nuggets
3. OKC Thunder
4. Houston Rockets
5. Portland Trail Blazers
6. Utah Jazz
7. LA Clippers
8. San Antonio Spurs
If you ever want to contact me about anything related to sports or the blog, please feel free to send me an email at brawdersje@gmail.com and I will try to get back to you as soon as I can!