Winners and Losers from the 2019 NFL Combine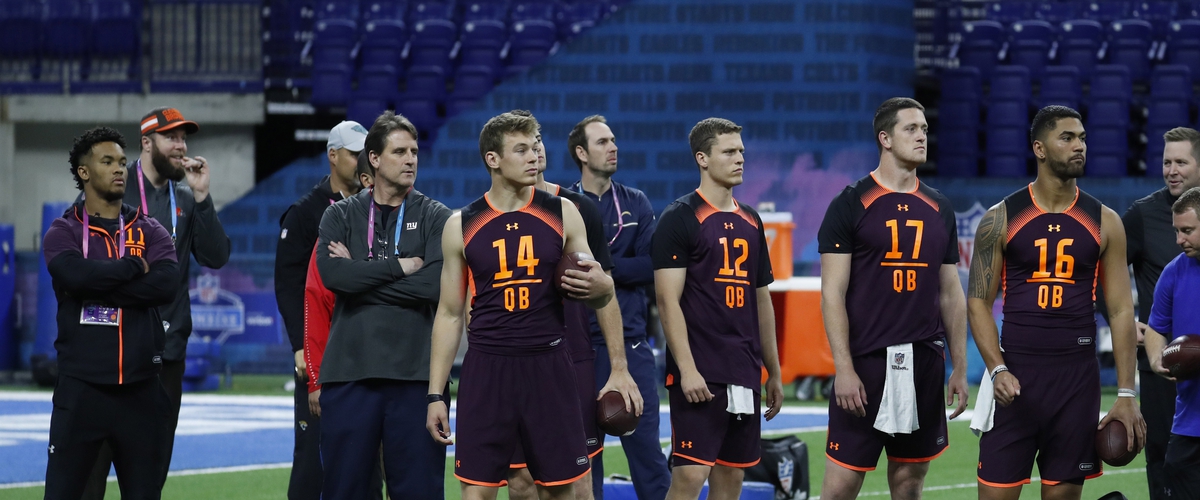 Before I start, I would like to say that I didn't watch every second of the combine, and I bet that there is more than just a few players who really shined or faltered this past weekend. So just be ready for not everyone that you think should be on here to be on here. I wished I watched more of it, but due to school and homework I wasn't able to watch as much as I wanted. With that out of the way, please enjoy the article!
Winners
Kyler Murray (QB from Oklahoma)
Well, are we looking at the next #1 overall pick? Even though Kyler Murray may only be 5'10", he looks to be the next superstar in the NFL. The Arizona Cardinals contacted Murray during the NFL Combine, and it has been reported that they intend to use the #1 overall pick on him. I see the positives to drafting Murray, his flexibility for the position and his ability to pass and run the ball efficiently. Murray can fit in this Arizona offense nicely, and with help from veteran WR Larry Fitzgerald and RB David Johnson, Murray can be the true franchise QB in Arizona.
Montez Sweat (DE from Miss. State)
We have a new record at the NFL Combine and it belongs to Mississippi State DE Montez Sweat. With a time of 4.41 seconds, he now holds the best 40-yard dash time for a defensive lineman. To put in perspective of how great this time is, it is also the fastest time for a players at least 6'5" and 260 pounds since 2006. He had a faster time than current Bears RB Tarik Cohen (4.42), current New York Giants WR Odell Beckham JR (4.43) and current Cincinnati Bengals WR A.J. Green (4.49). He was already projected to go in the first round to the Miami Dolphins and with this kind of Combine performance, he could creep into the top ten.
Honorable mention: Drew Lock (QB from Missouri) and DK Metcalf (WR from Ole Miss)
Losers
Daniel Jones (QB from Duke)
It just wasn't Daniel Jones' day when he had a workout with the New York Giants. His throws were not on point and at times were late, which may hurt his draft stock. He didn't do horribly, but in a draft year with quarterbacks like Kyler Murray and Dwayne Haskins, you need to stand out. Before the NFL Combine, he was projected to go 32nd to the New England Patriots, and he may move a few spots up, but it is more likely that he will fall to the second round.
Dexter Lawrence (DT from Clemson)
Perhaps the worst time to get injured for a NFL prospect is either right before the NFL Combine or during the NFL Combine. For Clemson DT Dexter Lawrence, the second option was what happened to him. While running the 40-yard dash, Lawrence injured his quad. He did finish the dash with a time of 5.05 seconds, but the quad strain will not help his draft stock. He was previously predicted to go 19th to the Tennessee Titans, and he may drop a few picks pending on how long the injury will keep him out of action.
Dishonorable mention: Josh Rosen (Current Arizona Cardinals QB) and Isaac Nauta (TE from Georgia)
If you ever want to contact me about anything related to sports or the blog, please feel free to send me an email at [email protected] and I will try to get back to you as soon as I can!
---