A Few Reasons Why People Should Relax About the Cleveland Cavaliers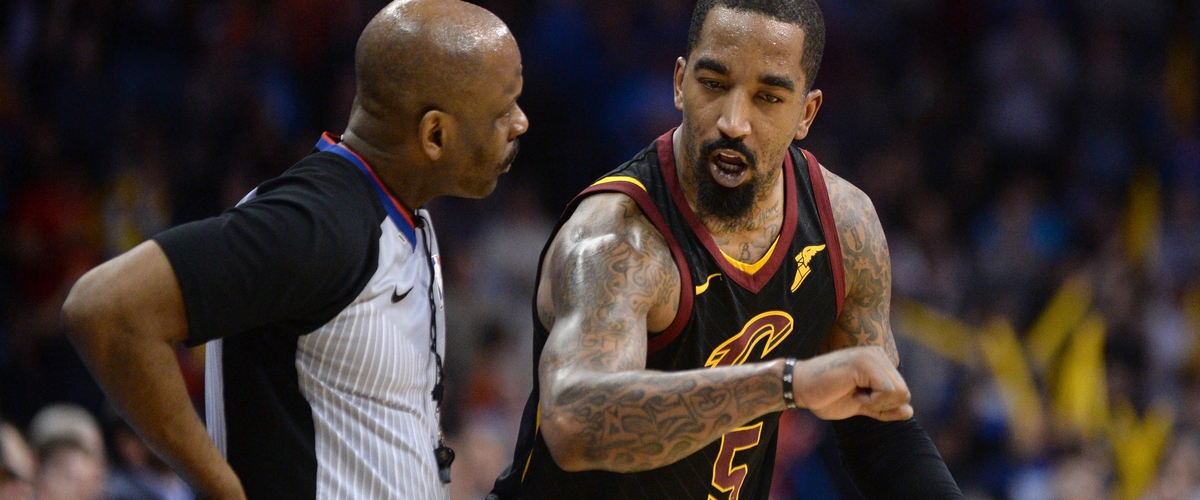 The Cleveland Cavaliers had to make a move at the trade deadline and they were just 7-10 in their last 17 games before hand. Since the trade deadline, the Cavaliers are 3-0 with all of their wins coming on the road against the Atlanta Hawks (Friday, 123-107), Boston Celtics (Sunday, 121-99), and the Oklahoma City Thunder (Tuesday, 120-112).
In Cleveland's last 28 games without Isaiah Thomas, the Cavaliers are 23-5. They look more energetic with Jordan Clarkson, Rodney Hood, and Larry Nance Jr. coming off the bench. George Hill was also acquired at the deadline and he is unselfish.
All of a sudden J.R. Smith is coming to life, Cedi Osman is playing valuable minutes, and Lebron James is playing at an MVP level. This is all fun and games for the Cavaliers at the moment. Everyone wants to claim Cleveland as Eastern Conference Champions already but let's take a look at the bigger picture and why everyone should relax about the Cleveland Cavaliers for the moment.
1.) The Golden State Warriors are still a superior team compared to Cleveland. The Warriors have four all-stars on their roster and Cleveland just has two with a bunch of hit or miss role players.
2.) The Eastern Conference won't be a cupcake come playoff time. The Toronto Raptors have a very strong bench and starting lineup. They are the deepest team in the east right now, unless Cleveland all of a sudden wins 20 straight games. The Boston Celtics are still a threat even though they are very young. The Milwaukee Bucks are a team on the rise and the Washington Wizards have a punchers chance with Bradley Beal and John Wall.
3.) The Cavaliers still have one of the worst defenses in the NBA and it is going to take time for the defense to be really good.
4.) How will Kevin Love fit into the scheme when he returns from his hand injury? Will it hurt the team or will he return to scoring 20 points a game and grabbing 15 rebounds a game?
5.) When the game gets really tight, Head Coach Tyronn Lue can make some boneheaded decisions. Everyone says Lebron is the coach of the team anyways, but Lue is the one setting rotations.
---