Astros Capture First World Series Title in Franchise History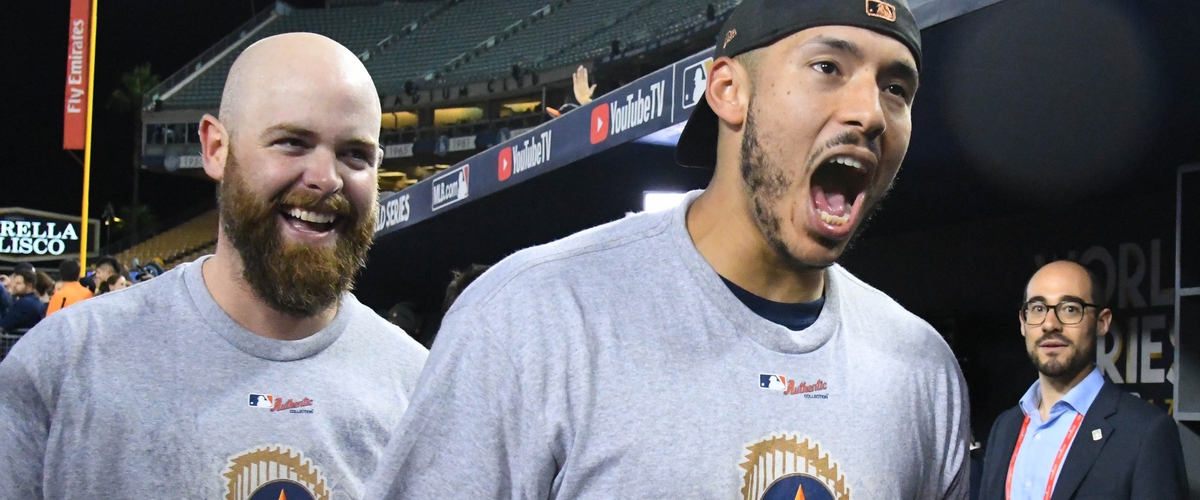 It was 56 years of no championship celebration for the Houston Astros, until last night. The Houston Astros won game seven 5-1 over the Los Angeles Dodgers to capture their first World Series Title in franchise history.
The Houston Astros scored two runs in the first by a ground ball hit by Alex Bregman and it turned into an error and a Jose Altuve ground out to first base.
Houston scored three more runs in the second inning by an Lance McCullers Jr. RBI ground out to first base and a George Springer two-run homer. He hit five homeruns in the World Series and Springer was named World Series MVP.
The only Dodgers run scored came on an RBI single by Andre Either. Charlie Morton was the winning pitcher for the Astros. He pitched four innings and gave up two hits and a run. Morton walked a batter and struck out four.
Yu Darvish was the losing pitcher for the Dodgers. He pitched 1.2 innings and gave up three hits and five runs and also walked a batter. In case you're wondering, Clayton Kershaw did come into the game to the Dodgers and pitched four scoreless innings. Kershaw also gave up two hits and struck out four batters. Two batters were intentionally walked.
Back in 2014, Sports Illustrated said the Houston Astros would win the 2017 World Series. They were exactly correct. This is good for the city of Houston and what they have been through. They could be back in this same spot next season. The 2017 World Series was one for the ages.
---