Penguins Top Oilers once Again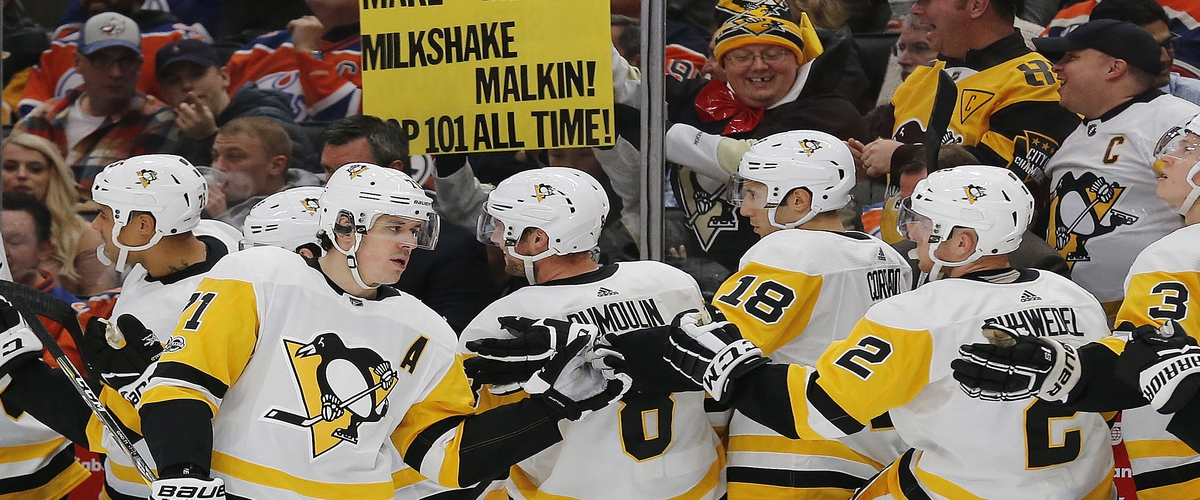 Evgeni Malkin dazed his way through a couple of Edmonton defenders and he put one home past Cam Tablot on the power play with 7:37 remaining as the Pittsburgh Penguins defeated the Edmonton Oilers once again 3-2. Pittsburgh is 12-0-3 in their last 15 match ups with Edmonton.
Patric Hornqvist scored a power-play goal for the Penguins in the second period. Ryan Nugent-Hopkins (power play) and Leon Draisaitl scored goals for the Oilers in the second period. Conor Sheary tied the game at two for Pittsburgh with :22 seconds remaining in the second period.
Matt Murray made huge saves for the Penguins in the third period and he finished with 35 on the night. Cam Talbot finished with 27 ssaves for the Oilers. Pittsburgh swept the season series 2-0.
---