Bengals Choke; Tempers Flare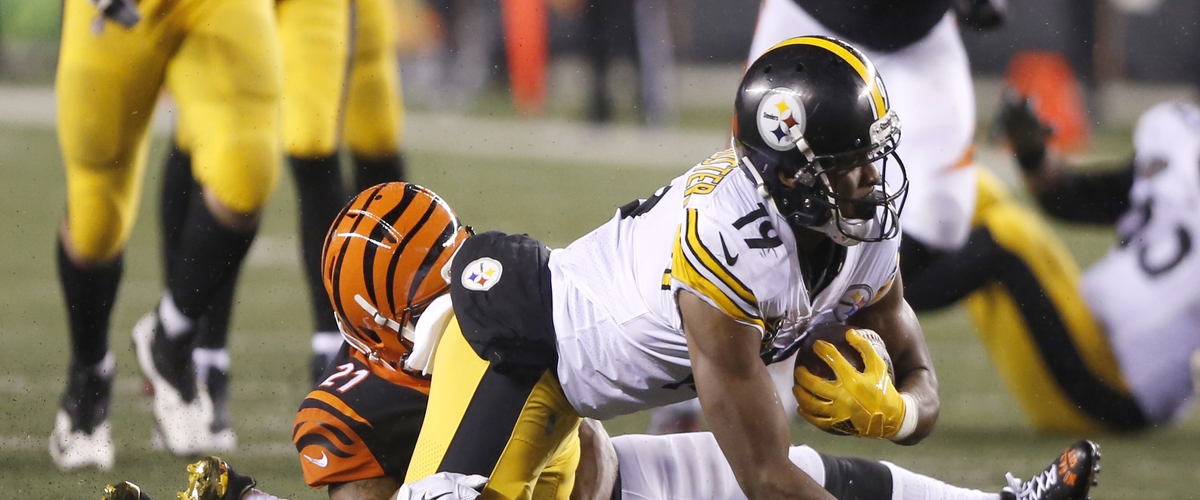 The Pittsburgh Steelers and the Cincinnati Bengals have no respect for each other and it was chippy once again on Monday Night. The Bengals blew a 17-point and Chris Boswell hit the game-winning field goal from 28 yards out as time expired in a 23-20 win for the Steelers.
What seems to be more important for the Steelers right now than that is linebacker Ryan Shazier left the game in the first-quarter with a back injury and he was carted off the field and Shazier was taken to a local hospital for further evaluation.
With the Bengals leading 3-0 in the first, A.J. Green caught a 8-yard touchdown pass from Andy Dalton. In the second, Green caught a 15-yard touchdown pass from Dalton. Green finished with seven catches for 77 yards receiving and two touchdowns. Dalton completed 21-of-36 passes for 234 yards and two touchdowns. Giovanni Bernard was the Bengals leading rusher with 77 yards on 13 carries.
With Pittsburgh trailing 17-3 in the third, Le'Veon Bell caught a pass and took it 35 yards down the sideline for a touchdown. Bell finished with five receptions for 106 yards receiving and a touchdown. Bell also rushed for 76 yards on 18 carries.
In the fourth, JuJu Smith-Schuster laid out a nasty hit on Bengals linebacker Vontaze Burfict and he had to be carted off the field as well. Later on that drive, Antonio Brown caught a 6-yard touchdown pass from Ben Roethlisbeger. Brown was hit in the helmet after that touchdown and it was another dirty play by the Bengals.
Brown finished with eight receptions for 101 yards and a touchdown. Roethlisberger completed 24-of-40 passes for 290 yards two touchdowns and one interception. He also rushed for four yards. Chris Boswell also made two other field goals for the Steelers (30 and 37 yards). Reggie Bullock made two field goals for the Bengals (35 and 41 yards).
The Steelers will head home to face the Baltimore Ravens (7-5) next Sunday Night and the Bengals will host the Chicago Bears (3-9) next Sunday.
---