Broncos Rack Up Yardage in Win over Colts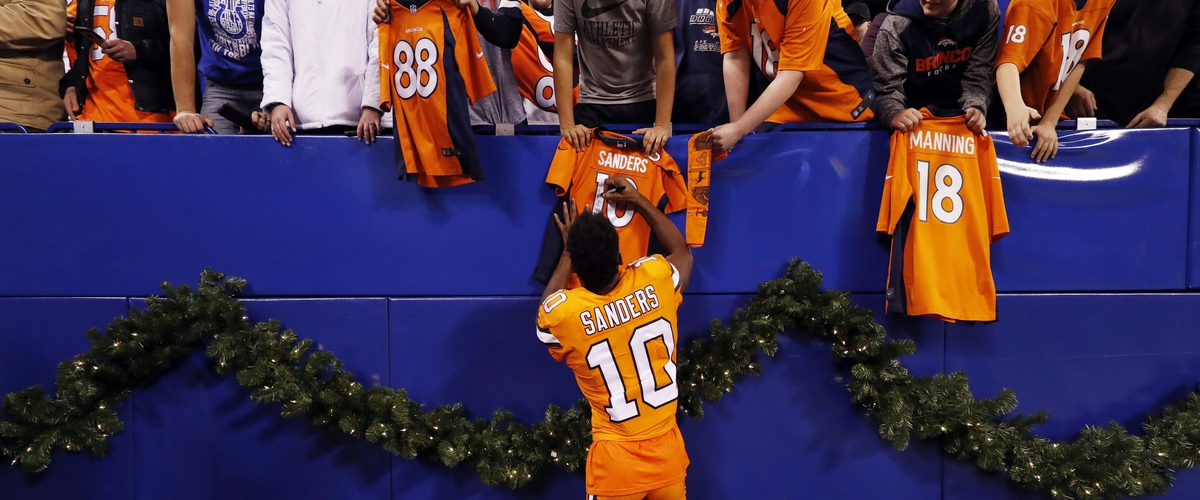 The Denver Broncos racked up over 400 yards of offense in a 25-13 victory over the Indianapolis Colts. Jacoby Brissett scored on a 7-yard touchdown run in the first for the Colts. He completed 17-of-30 passes for 158 yards. Brissett also rushed for 18 yards on five carries and a touchdown. Jack Doyle was his leading receiver with seven catches for 47 yards.
Colts tight end Brandon Williams had to be taken off the field on a stretcher early in the second quarter. With the Broncos trailing 10-0, Brock Osweiler came into the game because Trevor Siemian hurt his throwing shoulder. Simeina completed 5-of-9 passes for 67 yards and one interception.
Brock Osweiler scored on a 18-yard touchdown run for Denver in the second quarter. With the Broncos trailing 13-7 in the third, Osweiler threw a 22-yard touchdown pass to Cody Latimer. Latimer finished with three receptions for 60 yards and a touchdown.
Jeff Heuerman caught a 54-yard touchdown pass later in the third from Osweiler. He completed 12-of-17 passes for 194 yards and two touchdowns. Osweiler also rushed for 17 yards on three carries and a touchdown. C.J. Anderson rushed for 158 yards on 30 carries.
The Broncos will travel to face the Washington Redskins (5-8) next Sunday and the Colts will travel to face the Baltimore Ravens (7-6) next Sunday.
---