Brown's Heroics Lifts Steelers Once Again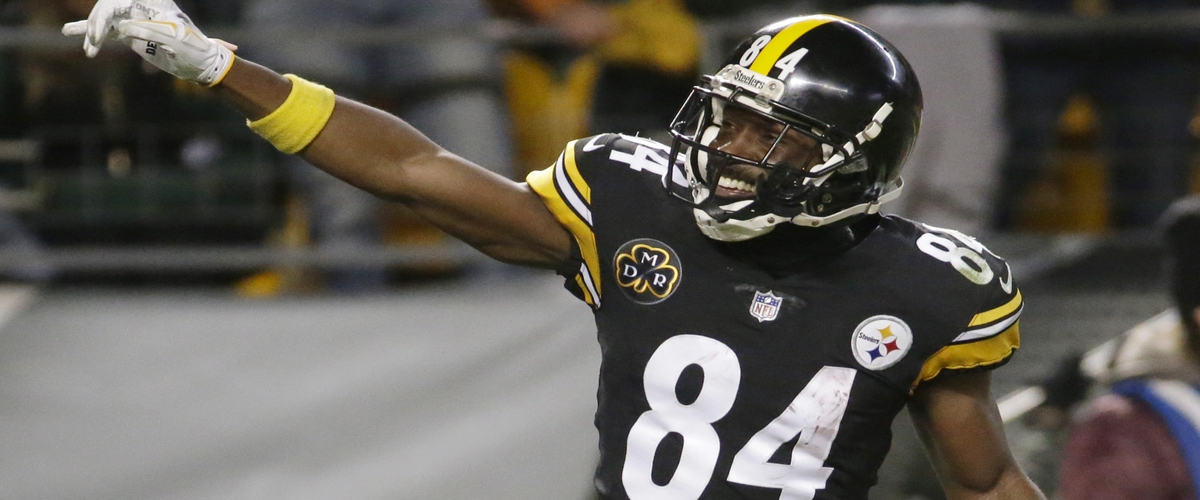 When the game was on the line, Antonio Brown made two key receptions of 23 and 14 yards to set up the game-winning field goal made by Chris Boswell from 53 yards out as time expired to lift the Pittsburgh Steelers over the Green Bay Packers 31-28.
Brown was amazing once again with 10 catches for 169 yards receiving and two touchdowns. In the first quarter, Ben Roethlisberger threw a 1-yard touchdown pass to Xavier Grimble.
Later in the first Brett Hundley threw two touchdowns passes to Randall Cobb (39 yards) and a screen pass to Jamaal Williams (54 yards). Cobb finished with four receptions for 58 yards receiving and a touchdown. Williams caught four passes for 69 yards receiving and a touchdown, along with 66 rushing yards on 21 carries and a touchdown.
In the second quarter, Roethlisberger threw a 17-yard touchdown pass to Martavis Bryant (Brown 2-point conversion from Roethlisberger). He finished with four receptions for 40 yards and a touchdown.
In the third quarter, Davante Adams caught a 55-yard touchdown pass from Brett Hundley. Adams finished with five receptions for 82 yards receiving and a touchdown. Hundley completed 17-of-26 passes for 245 yards and three touchdowns. Brown caught a 1-yard touchdown pass in the third from Roethlisberger.
Antonio Brown caught a 33-yard touchdown pass from Roethlisberger in the fourth quarter. Roethlisberger completed 33-of-45 passes for 351 yards four touchdowns and two interceptions. Jamaal Williams scored on a 4-yard touchdown run for Green Bay later in the fourth and the rest was history.
Green Bay will host the Tampa Bay Buccaneers (4-7) next Sunday and Pittsburgh will be on the road against the Cincinnati Bengals (5-6) next Monday Night.
---