Bruins Win in Overtime After Trailing Late to Red Wings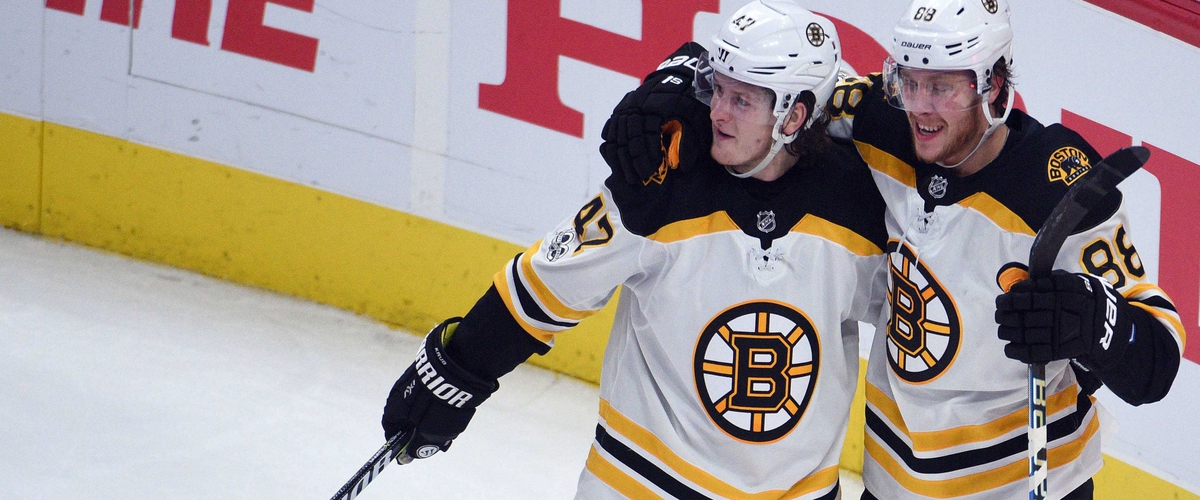 Torey Krug received a stretch pass and it created a 2-on-1 for the Boston Bruins in overtime and then Brad Marchand scored back-handed :35 seconds into overtime as the Bruins defeated the Detroit Red Wings 3-2.
Tomas Tatar scored a power-play goal for the Red Wings in the second period. Noel Acciari tied the game at one for Boston in the third. Dylan Larkin scored a short-handed goal for Detroit with under nine minutes remaining in regulation. With the net empty for Boston, David Pastrnak tied the game at two for Boston with 1:36 remaining in regulation.
It was a fun back and forth game. Tuukka Rask stopped 31 shots for the Bruins. Jimmy Howard stopped 29 shots for the Red Wings. These two teams will play each other two more times this season.
---