Cowboys Out Muscle Chiefs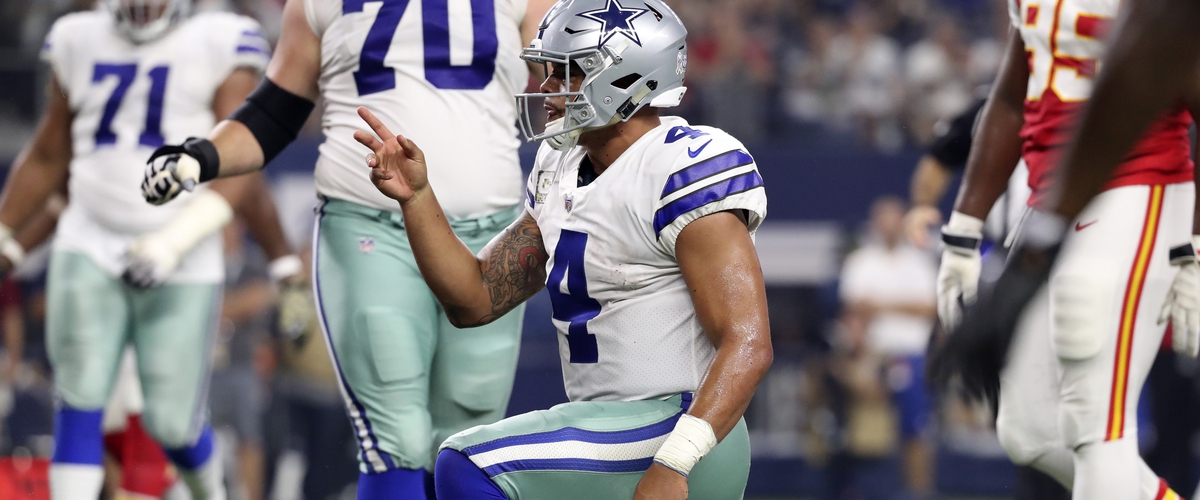 Ezekiel Elliott was able to play another game for the Dallas Cowboys because of the courts decision to hold off the six-game suspension once again. The Dallas Cowboys took advantage in a 28-17 victory over the Kansas City Chiefs.
In the first quarter, Cole Beasley caught a 6-yard touchdown pass from Dak Prescott. With the Cowboys leading 7-3 in the second, Dak Prescott scored on a 10-yard touchdown run. On the last play of the first half, Alex Smith threw a pass down the middle of the field to Tyreek Hill and Hill zig zaged and scored on a 57-yard touchdown as time expired. Hill finished with 64 receiving yards on two catches and a touchdown.
In the third quarter, Smith threw a 2-yard touchdown pass to Travis Kelce. Smith completed 25-of-34 passes for 263 yards two touchdowns and one interception. Kelce finished with seven catches for 73 yards receiving and a touchdown.
Elliott scored on a 2-yard touchdown run later in the third for the Cowboys. Elliott rushed for 93 yards on 27 carries and a touchdown. In the fourth quarter, Prescott threw a 7-yard touchdown pass to Cole Beasley. Dak Prescott completed 21-of-33 passes for 249 yards and two touchdowns. He also rushed for 27 yards on three carries and a score. Beasley had four receptions for 24 yards receiving and two touchdowns.
Dez Bryant left the game for the Cowboys with an ankle injury. He finished with six catches for 73 yards receiving. Terrance Williams also suffered an injury during the game but it wasn't serious. He had 9 catches for 141 yards receiving.
Once again when the stakes are high, Alex Smith can't make the big play when it gets late in the game. Dak Prescott rose to the occasion.
The Chiefs will go on a bye week and the Cowboys will travel to Atlanta to face the Falcons (4-4) next Sunday.
---