Cruz and Jennings Released by Giants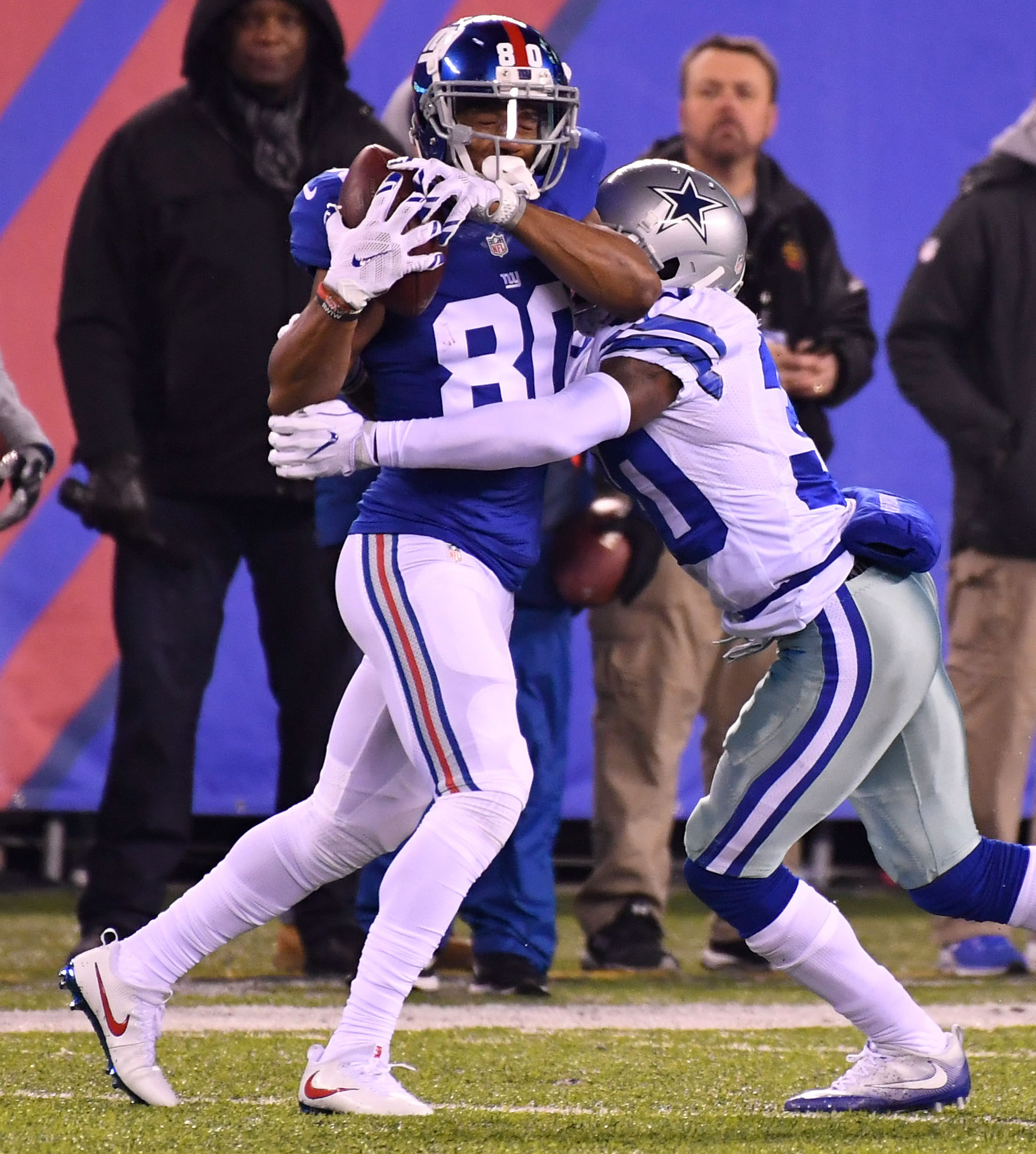 Robert Deutsch-USA TODAY Sports
The New York Giants have made two big moves today by releasing wide receiver Victor Cruz and running back Rashad Jennings. Cruz didn't have the same acceleration and speed this season after he missed the past two seasons with an injured knee.
Cruz finished with 39 catches for 586 yards receiving and 1 touchdown this past season. In 2017, he was due to be paid $6.4 million in base salary, and $7.4 in the 2018 season. The team will save $7.5 million against the 2017 salary cap. He played a big part in the New York Giants Super Bowl XLVI run, with 82 receptions for 1536 yards receiving and 9 touchdowns.
Now that Cruz is a free agent, will he look elsewhere to play? If no one signs him will he retire? Victor Cruz could be a good fit for the Minnesota Vikings, Tennessee Titans, Oakland Raiders, or Denver Broncos.
As for Rashad Jennings, he was supposed to make $3 million in the 2017 season. They saved $2.5 million in cap with the move. Jennings rushed 181 times for 593 yards and scored 3 touchdowns this past season. Look I understand this is a business and they are trying to save money, but Jennings is being the scapegoat of this year's running game problems which is completely wrong.
The offensively line wasn't very good, but Paul Perkins did show some flashes at running back this season despite the bad line. I don't believe that Shane Vereen, who was injured for most of the season, deserves to stay on the roster over him. Vereen is a wide receiver playing running back.
The New York Giants offense is a mess right now. They need to find another power running back, a slot wide receiver, a vertical tight end that can change the complex of the offense, and retool the offensive line.
---