Washington Nationals Spring Training Preview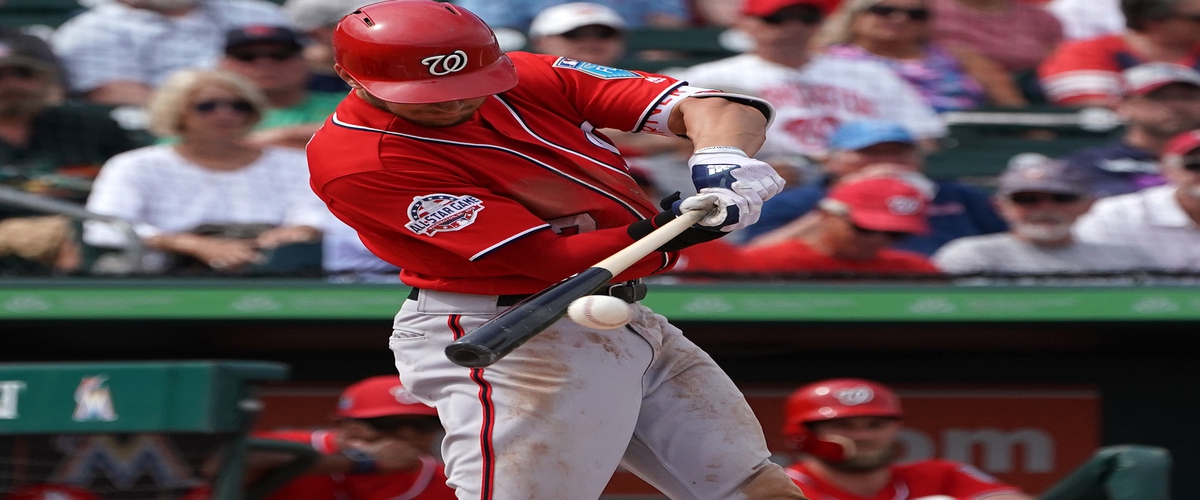 The Washington Nationals once again failed to get past the National League Divisional Series in 2017. They lost to the Chicago Cubs in five games and for the past two seasons, Washington has lost game five on its home field.
Dusty Baker has managed the Washington Nationals for the past two seasons and he the Nationals didn't bring him back for the 2018 season. Washington hired Chicago Cubs bench coach Dave Martinez to be their new manager. Will the Nationals still be as good and effective or will they slide a little bit?
They have a World Series caliber roster, but the Nationals can't just seem to win the big game when they need to. Also, outfielder Bryce Harper will be a free agent at the end of the season. Will that be a distraction to himself and the team, or will it not be a problem at all?
Bryce Harper will be the right fielder and Michael Taylor will be the center fielder. The left field starter will be an interesting battle during spring training. It could be prospect Victor Robles, Howie Kendrick, Brian Goodwin, Adam Eaton, or Andrew Stevenson.
The Nationals also have a deep infield with Trea Turner, Daniel Murphy, Ryan Zimmerman, Anthony Rendon, and Matt Adams. It could vary from day-to-day who plays and who sits on the bench.
Matt Weiters will be the starting catcher. Who will Weiters be catching pitches from? The projected starting rotation for the Nationals is Max Scherzer, Stephen Strasburg, Gio Gonzales, Tanner Roark, and A.J. Cole.
Washington will also have a very good bullpen in 2018. Sean Doolittle will be the closer for most nights, but it wouldn't be surprising to see Ryan Madison get some save opportunities as well.
Projected Starters: (C) Matt Weiters (1B) Ryan Zimmerman (2B) Daniel Murphy (SS) Trea Turner (3B) Anthony Rendon (LF) Adam Eaton (CF) Michael Taylor (RF) Bryce Harper
Key Backups: (C) Pedro Severino, (IF) Matt Adams, (IF) Wilmer Defo, (IF/OF) Howie Kendrick, (OF) Victor Robles, and (OF) Brian Goodwin.
The Nationals are probably the favorites to win the National League East Division in 2018. Can Washington overcome the playoff demons?
---