MLB Bold Predictions for 2018 Season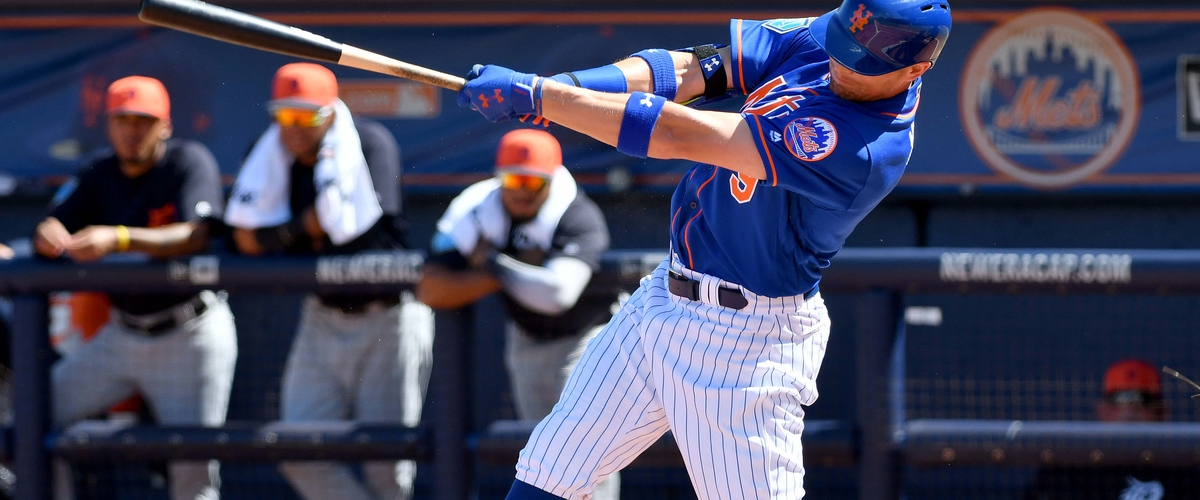 With just a few weeks away from opening day, spring training has already started. For the third consecutive year, I will have one bold prediction for each MLB team for the upcoming season.
NL East: New York Mets: Matt Harvey has a bounce back season under new manager Mickey Callaway and Harvey wins the NL CY Young Award.
Washington Nationals: Bryce Harper will hit 55 homeruns and 135 RBI's.
Philadelphia Phillies: The Phillies finish with a .500 record.
Atlanta Braves: Freddie Freeman will have a .300 batting average.
Miami Marlins: They will finish with the worst record in baseball.
NL Central: Chicago Cubs: Kyle Schwarber will stay healthy for a full season and hit 40 homeruns.
St. Louis Cardinals: They will finish the season under .500.
Milwaukee Brewers: The Brewers 86-76 record they had last season wasn't a fluke and they get the second wild card spot in the National League.
Pittsburgh Pirates: Rookie outfielder Austin Meadows will have a .280 batting average with 25 homeruns and 80 RBI's.
Cincinnati Reds: Billy Hamilton will steal 30 bases this season.
NL West: Los Angeles Dodgers: The Dodgers will have another rookie that over takes a veteran in the lineup.
Arizona Diamondbacks: They will miss the playoffs in 2018.
Colorado Rockies: The Rockies will lead the MLB in homeruns hit.
San Francisco Giants: Hunter Strickland will lead the MLB in saves.
San Diego Padres: They will win 75-80 games.
AL East: New York Yankees: The Yankees will hit 300 homeruns as a team.
Boston Red Sox: Rafael Devers will have a batting average of .300.
Toronto Blue Jays: They will have a bounce back season and win 90 games and make the playoffs.
Baltimore Orioles: The Orioles will have a rough start and it will cause them to trade Manny Machado.
Tampa Bay Rays: Rookies Willy Adames and Jake Bauers will make an impact for the Rays and they will have a .500 record.
AL Central: Cleveland Indians: Jose Rameriz will finish in the top three for possible AL MVP Candidates.
Kansas City Royals: With core players gone, they will finish in last in the AL Central.
Minnesota Twins: Max Kepler will lead the team in RBI's.
Chicago White Sox: They will have one of the worst records in the MLB.
Detroit Tigers: Miguel Cabrera will stay healthy a full season and hit 60 homeruns.
AL West: Houston Astros: Justin Verlander won't lose more than four games.
Los Angeles Angels: The Angels had a busy offseason and it well get them back to the MLB postseason.
Texas Rangers: Rougned Odor will have more ejections than homeruns.
Oakland Athletics: Jorge Mateo will play in the MLB at some point this season and he will have 25 stolen bases.
Seattle Mariners: Robinson Cano will lead the Mariners in homeruns.
Stay tuned next week for the MLB Preview.
---