Diggs Walkoff Touchdown Puts Vikings in NFC Championship Game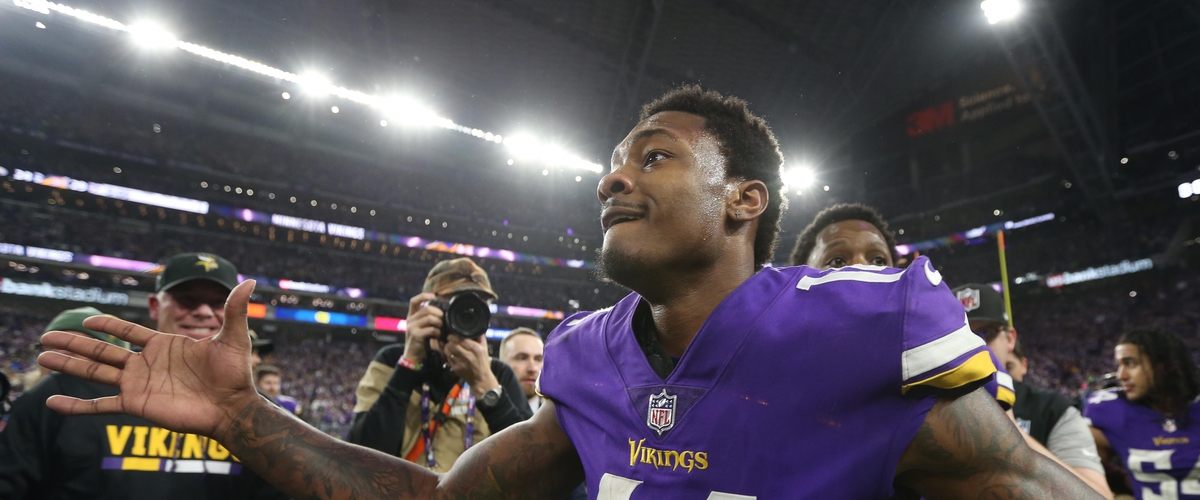 With no timeouts remaining and :10 seconds left on the clock, the Minnesota Vikings needed one magical play to give them a chance to win. On a third-and-10 from their own 39-yard line, Case Keenum threw a pass towards the sideline and Stefon Diggs caught it and stayed in bounds because a New Orleans Saints defender missed a hit and Diggs ran into the end zone as time expired for a 29-24 Vikings win over the Saints.
Diggs finished with six receptions for 137 yards and a touchdown. Keenum completed 25-of-40 passes for 318 yards one touchdown and one interception. The reason why Minnesota was able to get the ball back in the first place because they stopped a Saints run with :29 seconds remaining on a third down and called timeout. The Saints did make a 43-yard field goal by Will Lutz to give a lead temporarily.
In the first quarter, Jerrick McKinnon scored on a 14-yard touchdown run for the Vikings. McKinnon finished with 34 rushing yards on eight carries and a touchdown. He also caught three passes for six yards receiving.
With Minnesota leading 10-0 in the second, Latavius Murray scored on a 1-yard touchdown run. Murray finished with 50 yards rushing on 19 carries and a touchdown. Murray also caught two passes for 17 yards receiving.
In the third quarter, Michael Thomas caught a 14-yard touchdown pass from Drew Brees for the Saints. Thomas also caught a 3-yard touchdown pass for the Saints in the fourth. Thomas caught seven passes for 85 yards receiving and two touchdowns.
With the Saints trailing 20-14 in the fourth, they deflected a punt and it set them up in good field position. Drew Brees threw a 14-yard touchdown pass to Alvin Kamara with 3:01 remaining in regulation. Kamara finished with four receptions for 62 yards and a touchdown. He also rushed for 43 yards on 11 carries. Brees completed 25-of-40 passes for 294 yards three touchdowns and two interceptions.
Kai Forbath drilled a 53-yard field goal for the Vikings with 1:29 remaining and the rest of the game was history. Forbath also made a 20-yard field goal in the first quarter and a 49-yard field goal in the fourth quarter.
The New Orleans Saints season concludes and the Minnesota Vikings face the Philadelphia Eagles on the road in the NFC Championship Game next Sunday Night. The Vikings are in the NFC Championship Game for the first time since 2009.
---