Warriors Pull Away in Fourth Quarter to Top Cavaliers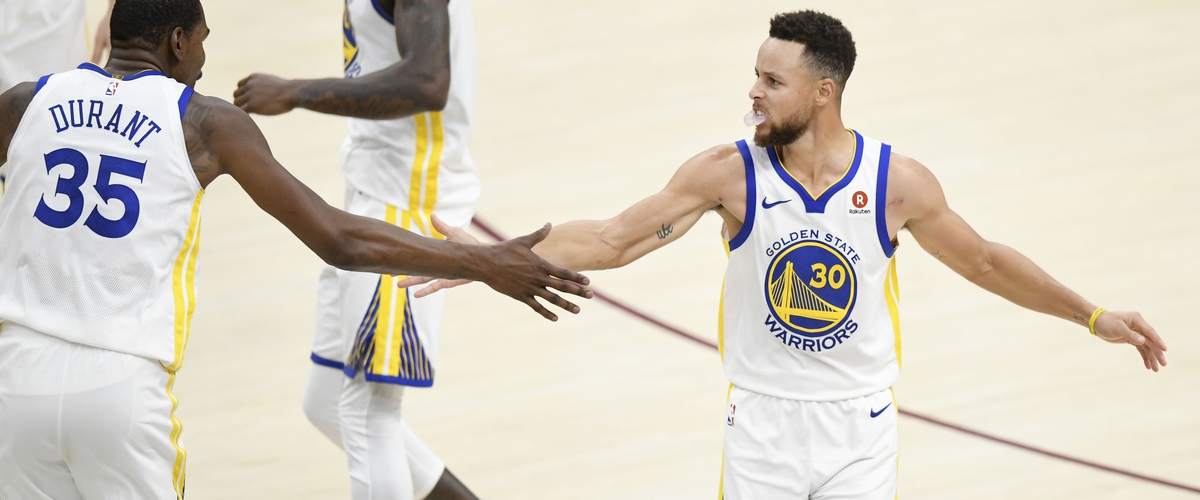 The Golden State Warriors were down in this game but they were never out. They made shots when it mattered in the fourth quarter and the Cleveland Cavaliers didn't and that's why the Golden State Warriors won 118-108.
The Warriors biggest lead of the game was 14 points and that didn't happen until the fourth quarter. Golden State outscored Cleveland 25-17 in the fourth and the Warriors only led by two points after the third. The Cavaliers biggest lead of the game was nine and that was in the first half.
Once again, Kevin Durant was outstanding with 32 points five rebounds eight assists one block and three steals. Steph Curry played very well also and he scored 23 points had eight assists and two steals. Draymond Green flirted with a triple-double with 11 points 16 rebounds nine assists and also two blocks.
Klay Thompon quietly scored 17 points. The bench surprisingly only scored 29 points for Golden State.
Lebron James scored 32 points grabbed eight rebounds had six assists blocked four shots and had three steals for the Cavaliers. Kevin Love scored 17 points and grabbed seven rebounds.
Isaiah Thomas scored 19 points and recorded four assists. The Cleveland Cavaliers had 27 bench points. People inside the Cavaliers locker room right now are questioning whether or not they have the personnel needed to win it all. The Golden State Warriors swept the season series with the Cleveland Cavaliers and a possible meeting in the NBA Finals for the fourth straight season could be in
---