Durant Silence Cavs; Take 3-0 Series Lead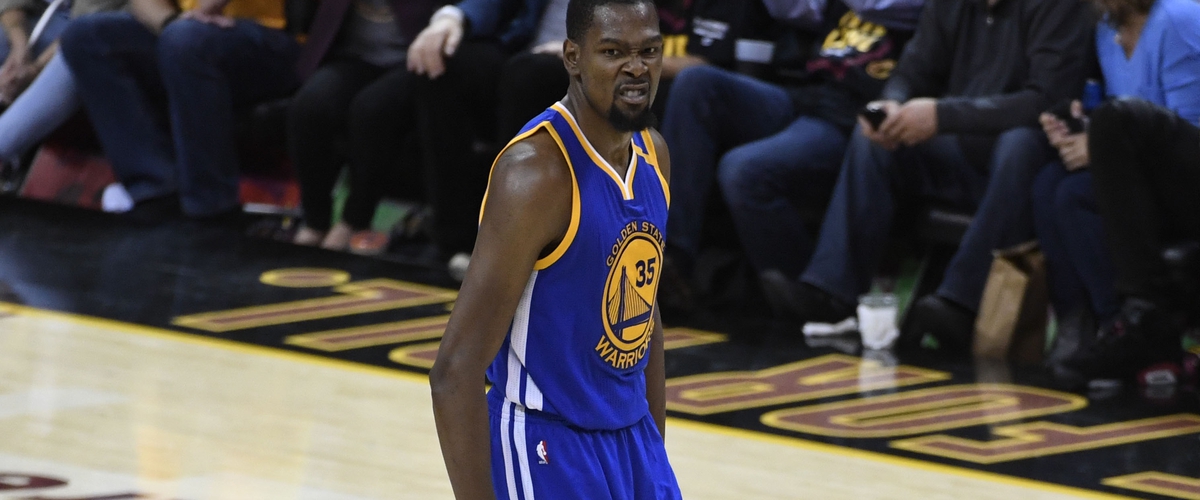 The Cleveland Cavaliers were playing their tails off in game against the Golden State Warriors and it looked like they were going to win the game until Kevin Durant happened. Durant hit the game-winning three ball with 45.3 second remaining in regulation to give the Warriors a 118 to 113 victory.
Kevin Durant scored 31 points and grabbed 8 rebounds. Klay Thompson scored 30 points and grabbed 6 rebounds. Steph Curry scored 26 points and grabbed 13 rebounds and had 6 assists.
Lebron James scored 38 points and grabbed 11 rebounds and had 9 assists. Kyrie Irving scored 38 points and grabbed 6 rebounds. J.R. Smith scored 16 points and made 5 3-pointers.
Goldne State is 15-0 in the playoffs and could make history on Friday Night if they win game 4. They will be the first team ever to go undefeated in the postseason.
---