Eagles Hold off Falcons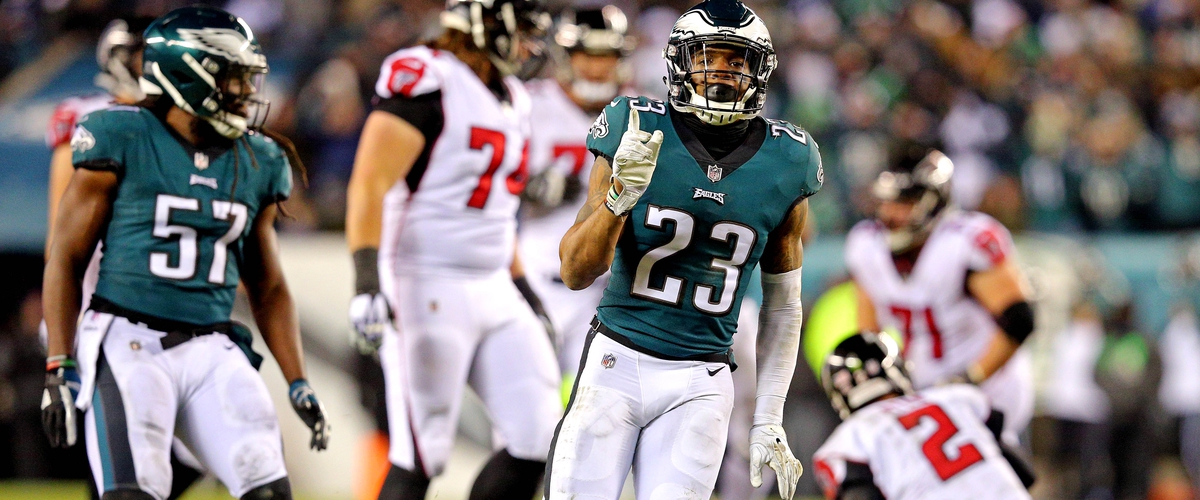 Matt Ryan rolled to his right on a fourth-and-goal from the two-yard line and wide receiver Julio Jones slipped and came back up and Ryan threw it and it slipped through Jones's hands with :58 seconds remaining. The Falcons were called for encroachment on the next play. On a first-and-5, Corey Clement rushed for five yards and picked up the first down and it sealed a 15-10 win for the Philadelphia Eagles over the Atlanta Falcons.
That was Clement's only carry of the game, but caught five passes for 31 yards receiving. With the Eagles trailing 3-0 in the second quarter, LeGarrette Blount scored on a 1-yard touchdown run (missed extra point). Blount finished with 19 rushing yards on nine carries and a touchdown.
Later in the second, Devonta Freeman caught a 6-yard touchdown pass from Matt Ryan for the Falcons. Freeman finished with 26 yards receiving on five catches and a touchdown. Freeman had trouble rushing as he only seven rushing yards on 10 carries. Tevin Coleman was solid on the ground with 79 rushing yards on 10 carries.
Matt Ryan completed 22-of-36 passes for 210 yards and a touchdown. Julio Jones caught nine passes for 101 yards receiving. With under a minute remaining in the first half, Nick Foles threw a pass and Keenau Neal dropped an interception, but instead it was caught by Torrey Smith for 20 yards. With around one second remaining, Alshon Jeffery caught a 15-yard pass on the sideline. It eventually set up Jake Elliott's 53-yard field goal before halftime.
Jake Elliott kicked the game-winning field goal with :15 seconds remaining in the third. He also made a 21-yard field goal in the fourth quarter.
Nick Foles played well for the Eagles. He completed 23-of-30 passes for 246 yards. Jay Ajayi rushed for 54 yards on 15 carries. Jeffery caught four passes for 61 yards receiving. The Eagles defense had three sacks and they were effective stopping the run and limiting the big play all game long.
The Atlanta Falcons season concludes and the Philadelphia Eagles will host the New Orleans Saints or the Minnesota Vikings in the NFC Championship Game next Sunday Night.
---