Patriots Silence Titans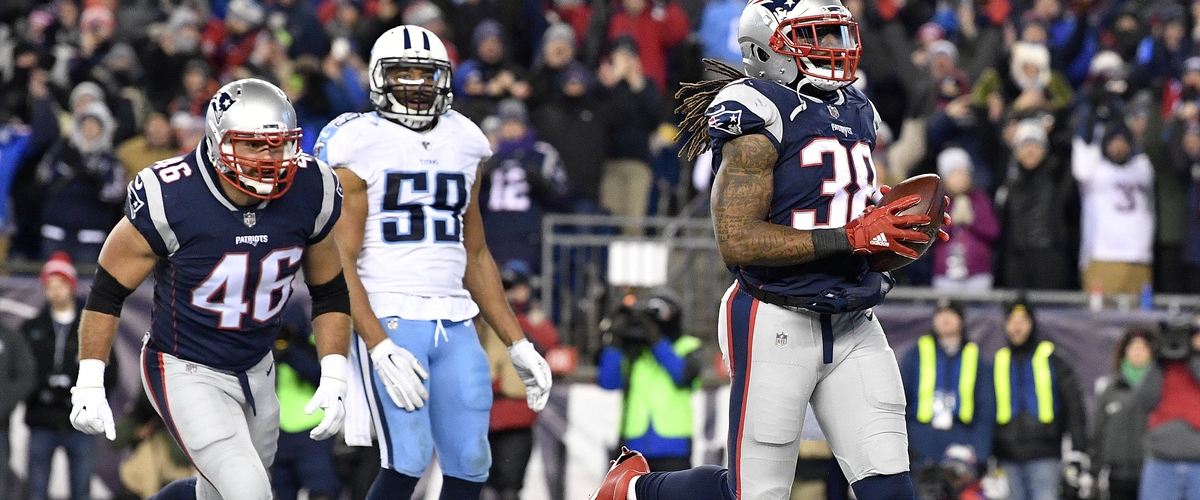 Whenever the New England Patriots get home field advantage, they usually take advantage and mostly have calls go there way. New England defeated the Tennessee Titans 35-14.
Corey Davis scored on a 15-yard touchdown reception in the first-quarter for the Titans. It was a beautiful throw from Mariota and Davis made a nice one-handed sliding catch.
New England exploded for three touchdowns in the second-quarter by James White (5-yard touchdown reception and 6-yard touchdown run) and Chris Hogan 4-yard touchdown reception from Tom Brady. James White finished with 11 yards rushing on four carries and a touchdown. He also caught four passes for 29 yards receiving and a touchdown.
In the second quarter, there were so many questionable calls: 1. When the game was tied at 7 third-and-4 for the Titans, Eric Decker was called for pass interference and it took away a Titans first down. It led to good field position for the Patriots and another touchdown.
2. When the Titans forced a three-and-out when down 14-7, the Patriots were originally called for a false start, but the refs decided to give New England the first down because they thought Tennessee encroached although they didn't. It led to New England scoring another touchdown because of it.
3. Fourth-and-1 at the New England 46-yard line, Derrick Henry runs the ball and he is clearly grabbed in the face mask and no call was made.
Those plays clearly changed the outcome of the game whether you believe or not. New England scored another touchdown in the third-quarter on a 2-yard touchdown run by Braden Bolden. Bolden finished with 27 rushing yards on four carries and a touchdown. Dion Lewis was New England's leading rusher with 62 yards on 15 carries.
In the fourth quarter, Rob Gronkowski caught a 4-yard touchdown pass from Tom Brady. Gronkowski finished with six receptions for 81 yards receiving and a touchdown. Brady completed 35-of-53 passes for 337 yards and three touchdowns. Danny Amendola was the Patriots leading receiver with 11 catches for 112 yards receiving.
Tennessee scored a late touchdown on a 11-yard reception by Corey Davis from Marcus Mariota. Davis caught five passes for 63 yards receiving and two touchdowns. Mariota completed 22-of-37 passes for 254 yards and two touchdowns. He rushed for 37 yards on four carries. Derrick Henry was held to 28 rushing yards on 12 carries. Eric Decker was the Titans leading receiver with six receptions for 85 yards.
The Patriots sacked Marcus Mariota seven times. Tennessee nor New England turned the ball over in this game. The Tennessee Titans season concludes and the New England Patriots will be in the AFC Title game next Sunday against the Jacksonville Jaguars or the Pittsburgh Steelers.
---