Titans Out Muscle Seahawks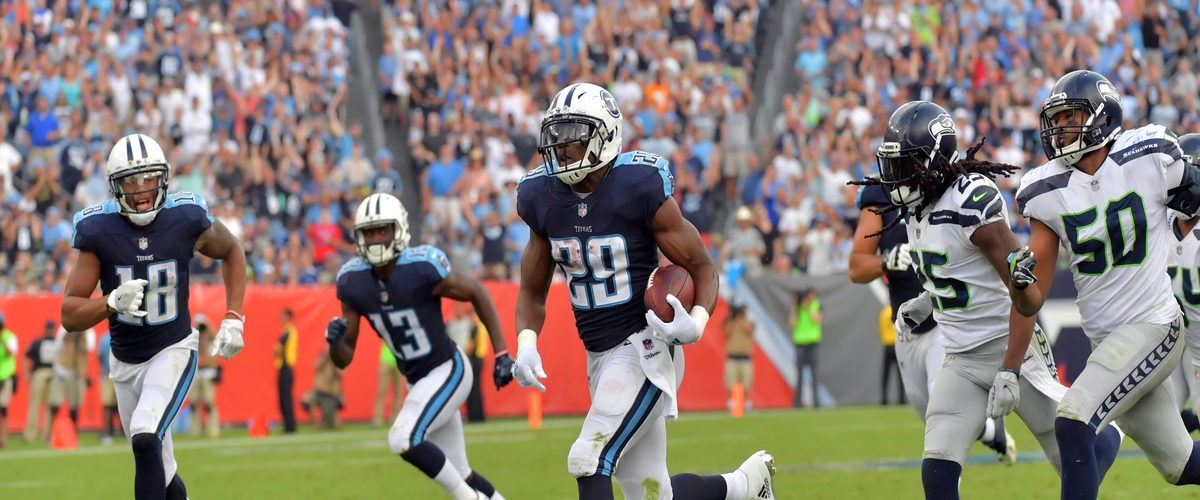 The Seattle Seahawks and Tennessee Titans knew that winning the line of scrimmage would be key in a game like this. Tennessee defeated Seattle 33-27.
In the first half, there wasn't much scoring but a lot of excitement. Seattle Seahawks cornerback Richard Sherman should have been ejected in the first half but wasn't. He argued a call and was hot about it. Sherman also hit Marcus Mariota late out of bounds and sparked a mini scuffle.
Doug Baldwin caught a 4-yard touchdown pass from Russell Wilson in the second-quarter. Baldwin caught 10 passes for 105 yards receiving and a touchdown.
In the third quarter, Chris Carson scored on a 10-yard touchdown reception from Russell Wilson. On the next drive for the Titans, Marcus Mariota threw a screen pass to Rishard Matthews and took it 55 yards to the house. Matthews finished with 6 catches for 87 yards receiving and a touchdown.
Mariota threw another touchdown pass in the third-quarter to Jonnu Smith from 24 yards out. Mariota completed 20-of-32 passes for 225 yards passing and 2 touchdowns. He also rushed for 27 yards on 7 carries. DeMarco Murray also busted a 75-yard touchdown run as well. Murray finished with 115 yards rushing on 14 carries and a touchdown. Derrick Henry rushed for 54 yards on 13 carries.
In the fourth quarter, Russell Wilson threw two touchdown passes to Luke Wilson (27 yards) and Paul Richardson (8 yards). Wilson finished with 3 catches for 53 yards receiving and a touchdown. Richardson finished with 2 catches for 30 yards receiving and a touchdown. Russell Wilson completed 29-of-49 passes for 373 yards passing and 4 touchdowns. He also had 26 rushing yards on 7 carries.
Ryan Succop made four field goals for the Titans ( 24, 37, 47, and 35 yards). The Seahawks will head home to face the Indianapolis Colts (1-2) next Sunday Night. The Titans will travel to face the Houston Texans (1-2) next Sunday.
---