Falcons Upset Rusty Rams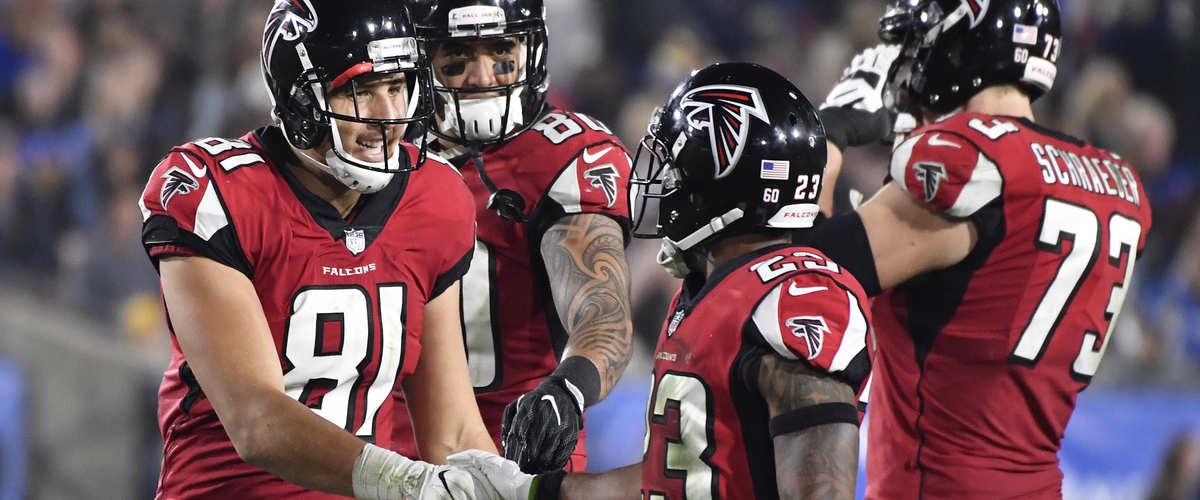 The Atlanta Falcons were looking to start the revenge tour because of what happened in the Super Bowl last season. The young Los Angeles Rams were looking to get off to a flying start in the postseason despite resting Jared Goff, Todd Gurley, and Aaron Donald last week. However, the Falcons experience defeated the rusty Rams 26-13.
With the Falcons leading 6-0 in the second quarter, Devonta Freeman scored on a 3-yard touchdown run. He finished with 66 rushing yards on 18 carries and a touchdown. Freeman also caught one pass for three yards. Tevin Coleman also rushed for 40 yards on 14 carries and caught three passes for 28 yards receiving.
With the Rams trailing 13-0, Jared Goff threw a 14-yard touchdown pass to Cooper Kupp. Kupp finished with eight receptions for 69 yards and a touchdown. Goff completed 24-of-45 passes for 259 yards and a touchdown.
Jared Goff threw a 38-yard pass to Robert Woods right before halftime and it would set up a 35-yard field goal by Sam Ficken. Woods finished with nine receptions for 142 yards. Todd Gurley rushed for 101 yards on 14 carries and he also caught four passes for 10 yards receiving. It might have looked like Gurley had a good game, but he was bad for most of the night.
With the Falcons leading 19-13 in the fourth, Matt Ryan threw a 8-yard touchdown pass to Julio Jones. Jones finished with nine receptions for 94 yards and a touchdown and he also had 13 rushing yards on one carry. Ryan completed 21-of-30 passes for 218 yards and a touchdown. Ryan also had five rushing yards on six carries.
Matt Bryant made four field goals for the Falcons (29, 51, 25, and 54 yards). Sam Ficken also made another field goal for the Rams in the fourth-quarter from 32 yards out.
The Rams turned the ball over a couple of times on special teams. Michael Brockers left the game with a knee injury and he did not return. The field conditions were sloppy all game.
With 2:12 remaining, Jared Goff threw a 5-yard touchdown pass to Tyler Higbee, but it would be overturned on replay because Higbee dropped the ball.
The Atlanta Falcons will face the Philadelphia Eagles (13-3) on the road next Saturday Afternoon/Evening in the Divisional Round. The Los Angeles Rams season concludes and they will be a team to be reckoned with in the near future.
---