NFL Divisional Round Predictions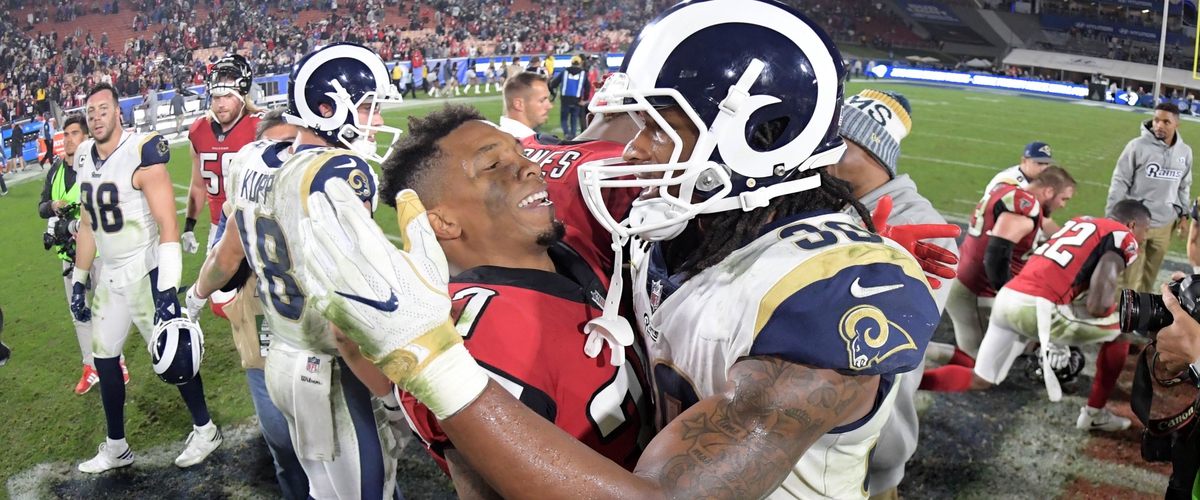 The NFL Wild Card Round was off to a better start this season than it was last season. The Kansas City Chiefs once again pulled off a playoff dud. They had no business blowing an 18-point second half lead but they did. The Atlanta Falcons surprising upset the Los Angeles Rams
The Buffalo Bills and the Jacksonville Jaguars haven't made the postseason in over a decade and it was a defensive struggle. The Carolina Panthers and the New Orleans Saints was probably the best game of the weekend last week. Four more teams will now be preparing for the 2018 season and eight more teams are still alive to win Super Bowl LII. I went 1-3 with my picks last season.
(6) Atlanta Falcons 20 (1) Philadelphia Eagles 21: The Falcons were ready to play last week against the Rams and the Rams weren't ready to play. Atlanta will be more tested against Philadelphia this week. Nick Foles will be better than he has been. Expect a steady dose of Jay Ajayi and Corey Clement in the backfield this week.
(5) Tennessee Titans 20 (1) New England Patriots 24: The Titans will keep this game closer than people anticipate. Tennessee has to win the line of scrimmage in order to have a chance. Marcus Mariota and Derrick Henry were good last week and they need to be even better this week. Tom Brady will make more plays at the end of the day. The Patriots need to overcome their distractions.
(3) Jacksonville Jaguars 7 (2) Pittsburgh Steelers 42: Let's be realistic here. There is no way that Ben Roethlisberger is throwing two pick sixes again against the Jaguars and there is no way Leonard Fournette is rushing for 181 yards again against Pittsburgh. Blake Bortles will get his rear end beaten all game. Pittsburgh's offense will look to make a statement early and often.
(4) New Orleans Saints 31 (2) Minnesota Vikings 27: The Vikings defeated the Saints 29-19 in week one, but both teams are way different now. New Orleans didn't have Alvin Kamara as a factor in the backfield and Minnesota had Sam Bradford as quarterback and not Case Keenum. Drew Brees was amazing last week with 376 passing yards and two touchdowns. Which ever defense limits the big play will wi
---