Penguins Win Wild Overtime Game Against Bruins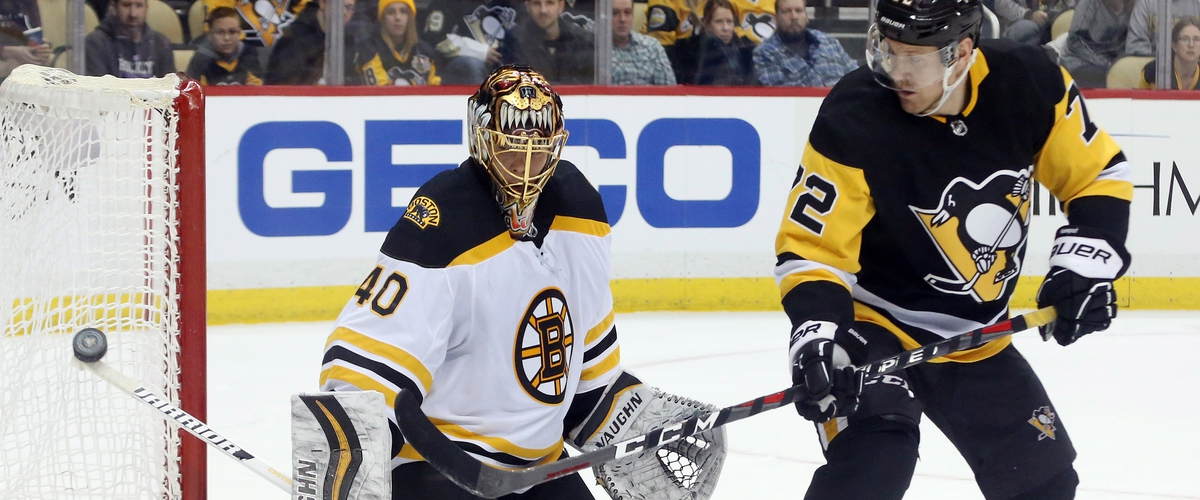 The Pittsburgh Penguins star power in a 3-on-3 overtime seems to be too much for opponents especially the Boston Bruins. Pittsburgh had a 2-on-1 break and Phil Kessel passed the puck to Evgeni Malkin and he buried it home with 2:09 remaining in overtime as the Pittsburgh Penguins rallied for a 6-5 win over the Boston Bruins.
Ryan Spooner scored a goal for Boston 1:51 into the contest. Pittsburgh then exploded for three goals in the first-period by Jamie Olesiak, Phil Kessel (power play), and Kris Letang (Sidney Crosby won faceoff and Crosby passed it and Letang one timed it).
The second period was dominated by the Boston Bruins. It all started by a faceoff won by Patrice Bergeron and Brad Marchand buried it home. Noel Acciari, David Pastrnak, and David Backes also scored for the Bruins in the second period. Tristan Jarry who made 14 saves, was pulled in favor of Matt Murray who stopped all six shots in relief.
Before the end of the second period, Sidney Crosby made a no look back-handed pass to Evgeni Malkin on the power play and Malkin buried it home with 3.6 seconds remaining in the second period. Riley Sheahan tied the game 2:54 into the third period.
With 1:01 remaining in regulation, Jamie Olesiak slashed Brad Marchand and Marchand was rewarded a penalty shot. Marchand tried to go back hand but Murray was aggressive and made the save. The rest was history.
Both of these teams were trying to head out on a high note before the bye week. Tuukka Rask made 29 saves for the Bruins. The Boston Bruins temporarily jump into the second spot in the Atlantic Division. The Pittsburgh Penguins temporarily jump into the second wild card spot in the eastern conference.
Pittsburgh's record is 20-4-2 this season when they score three goals or more in a game. Boston and Pittsburgh will play each other one more time this season.
---