Is Patrick Mahomes Ready to Start Now?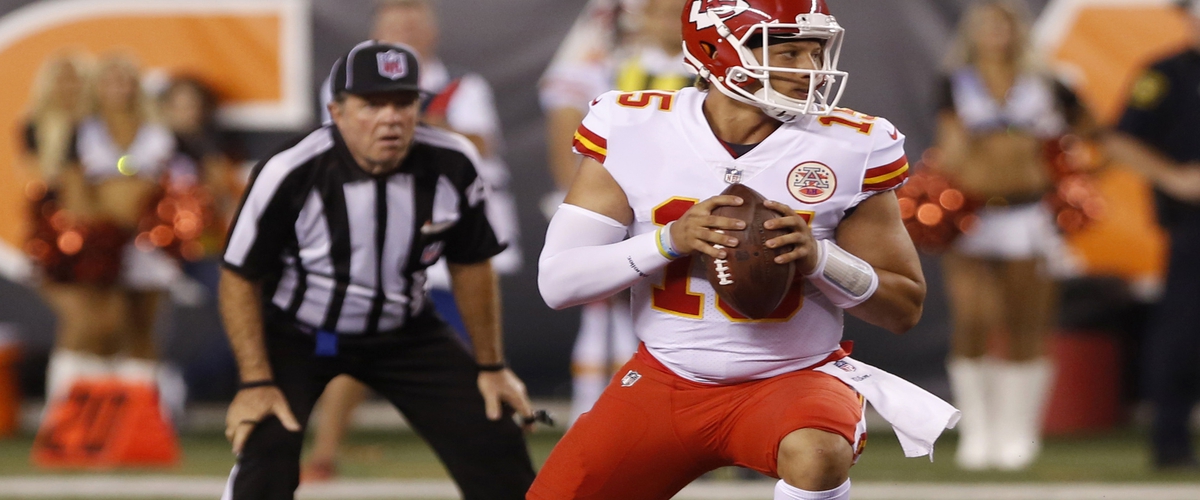 The Kansas City Chiefs traded up from the 27 pick in the NFL Draft in 2017 to the 10 pick, to select quarterback Patrick Mahomes II from Texas Tech. That was the Buffalo Bills original pick, but the Bills also got the 91st overall selection from the Chiefs in the 2017 draft which happened to be safety Josh Johnson.
However, the Bills traded that 91st selection to the Los Angeles Rams. The Chiefs also gave up next year's first-round pick to the Buffalo Bills. As of right now, it seems like this trade is paying off for Kansas City.
Mahomes II is showing poise in the pocket and making the right decisions with the football. He has a very strong arm which allows him to throw the ball deep down the field with accuracy. That is something current Chiefs starter Alex Smith lacks.
Against the San Francisco 49ers in the first preseason game, Mahomes II completed seven out of nine passes for 49 yards and one touchdown.
Against the Cincinnati Bengals last night, he completed 10 out of 14 passes for 88 yards and two touchdown passes. Mahomes II also rushed three times for 27 yards.
Mahomes II could start now if the Chiefs wanted him too but they are not going to do that. One thing that Mahomes II will learn from Alex Smith is that he is very good at not turning the football over. That is a necessity at the NFL level.
Alex Smith is also 33 years old. The Chiefs win a lot of games with him, but they can never win the big playoff game when they need it. Smith is under contract until 2019, but the Chiefs could always trade him at the end of the season if they really love Mahomes II development.
If Smith gets hurt this season and if Mahomes II gets the starting nod, it might be really difficult for Smith to get his job back.
---