Joe Haden Released, Where Will He Land?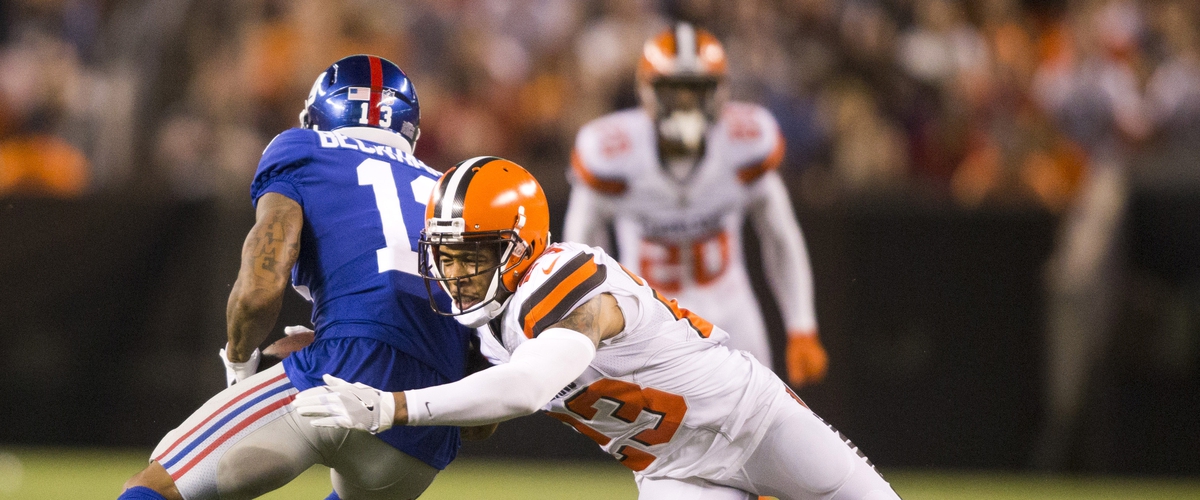 Cornerback Joe Haden was released by the Cleveland Browns. It comes as a surprise because I didn't expect this to happen. When he is healthy, Haden is one of the elite corners in the NFL.
Haden is 28 years old and he obviously has some game left in him. He has been to the pro bowl twice in his career. Ever since 2010, Haden has recorded 377 tackles, two sacks, 100 pass deflections, 19 interceptions, one touchdown, four forced fumbles, and four fumble recoveries.
Haden can't sign a new contract until 4 p.m. today. According to NFL.com's Ian Rapoport, Haden is getting $4 million guaranteed from Browns with offsets. If he settles for less than $4 million, new team pays him minimum and Cleveland pays the rest.
Which teams would make the most set for Haden to go to? Well according to ESPN's Adam Schefter, the Pittsburgh Steelers are the favorites to land him right now. It would make sense for teams like the New Orleans Saints, Washington Redskins, San Francisco 49ers, Tennessee Titans, Kansas City Chiefs, Indianapolis Colts, or Dallas Cowboys to offer him something, They also need help at corner. Will see what happens later today.
---