Lester Gets Rocked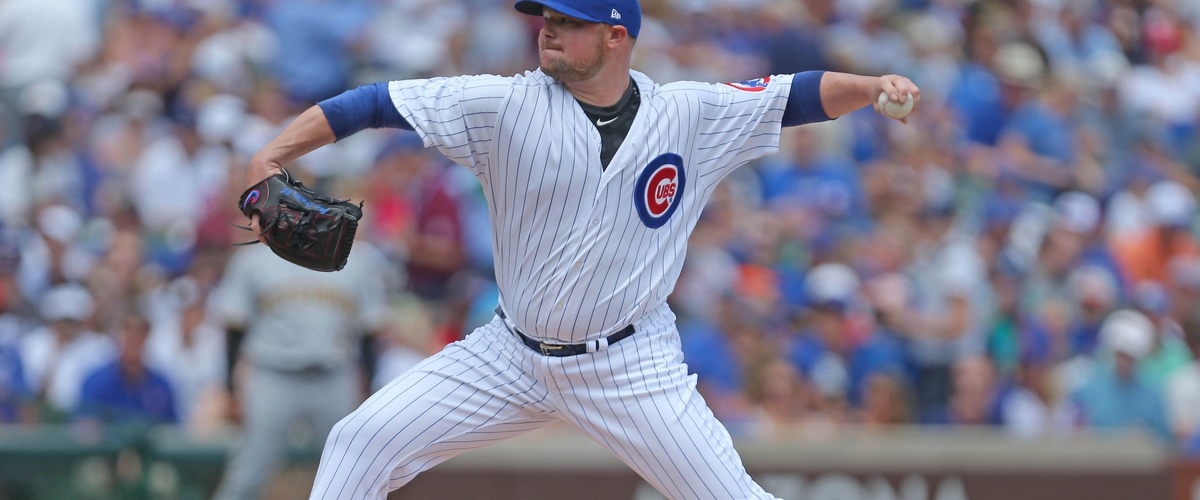 Pitchers imagine to have fun pitching at a ball park on Sunday afternoon, until the hitters have other ideas. Jon Lester pitched possibly his worse outing in his MLB career for the Chicago Cubs against the Pittsburgh Pirates.
Lester threw 52 pitches and he only recorded two outs in the first inning. It didn't help that catcher Wilson Contreras had an error also in that inning. Lester's stat line was 0.2 IP 6 hits 10 runs and only 4 were earned. He walked 3 batters and didn't strike out anyone.
He gave up a grand slam to Francisco Cervelli and also a solo shot to Andrew McCutchen. Lester's ERA now this season is 4.35. Jake Arrieta's ERA is also 4.35.
---