Mets First Half Was a Joke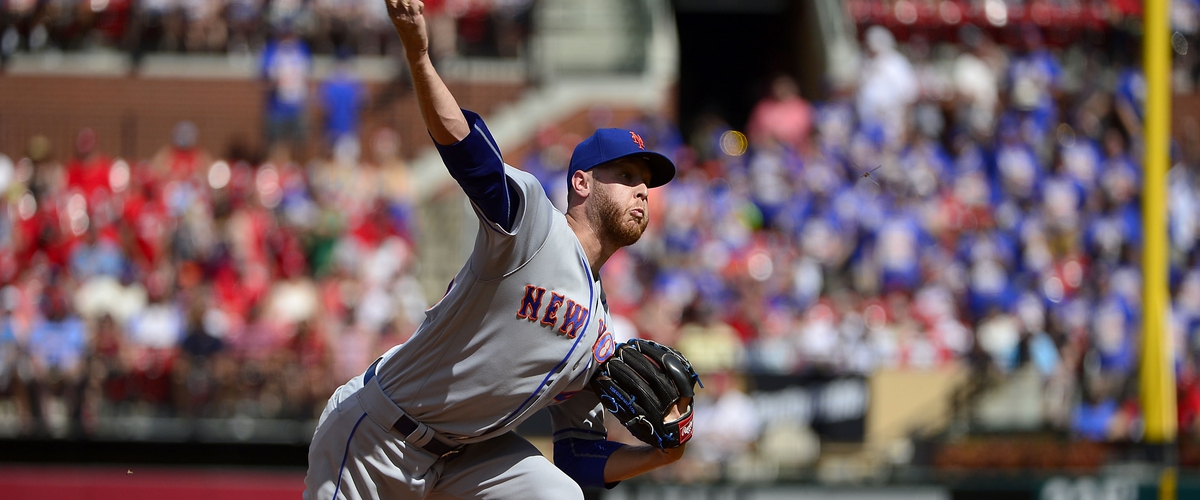 With the New York Mets losing 6 to 0 today to the St. Louis Cardinals, it basically describes the Mets first half of the season in a nutshell: bitter disappointment. I've constantly repeated over and over how high expectations were for this team heading into the season.
It seems like they can't live up to it and they are just playing for themselves and not for one another. I understand the injuries, but the pathetic effort is shown on a night-to-night basis. New York's record is 39-47 at the break. They are fourth in the NL East.
The Mets don't even have 40 wins at the break for the first time since 2001. They are 12 games back of the Washington Nationals for first place in the NL East and are also 10 games back of the Colorado Rockies for the second wild-card spot in the NL.
New York opens up with 10 straight homes games to start the second half of the season. 14 of the first 17 games in the second half of the season starts with teams that are currently not in a playoff spot if the season ended today.
It really wouldn't help cause much because the Mets began the season with 30 straight division games and only went 14-16 in them. That was a golden opportunity for them and they blew it all sky high.
In reality this would be the perfect time to fire Terry Collins, Sandy Alderson, and the training staff, but they will probably wait until the end of the season to do all of that. It's perfect because the Mets aren't going to make the playoffs and if the interim manager can't push these guys, well they could look elsewhere in 2018.
David Wright hasn't stepped on the baseball field yet this season. He should just retire at this point and stay within the organization someway and somehow.
Noah Syndergaard, Matt Harvey, Robert Gsellman, Jeurys Familia, Neil Walker, and Brandon Nimmo are some of the players injured at the all-star break. Who knows if they will be back at all this season.
Mets radio broadcaster Ron Darling ripped the Mets training staff earlier in the season about handling injuries and so forth.
Jay Bruce, Curtis Granderson, Asdrubal Cabrera, Addison Reed, Lucas Duda, and Neil Walker all have expiring contracts at the end of the season. The Mets should try and trade all of them to see what they get back in return. It is also time to bring up Amed Rosario and Dominic Smith.
A youth movement is much needed with the Mets right now. The bullpen has also been bad this season.
T.J. Rivera's batting average is .299 with 4 homeruns and 21 RBI's so far this season. Michael Conforto is the Mets lone all-star this season. His batting average is .285 with 14 homeruns and 41 RBI's.
Yoenis Cespedes has had hamstring problems for the first half of the regular season. However, his batting average is .270 with 9 homeruns and 19 RBI's.
Jay Bruce should have been named to the NL all-star team but he wasn't. Bruce's batting average is .259 with 23 homeruns and 59 RBI's.
Jacob DeGrom has been the Mets best starter so far this season. He could have been named to the all-star team as well but wasn't. His record is 9-3 with a 3.65 ERA. He only has walked 38 batters in 111 innings and has struck out 130 batters.
Zack Wheeler has pitched decently this season. His record is 3-6 with a 4.86 ERA. In 76 innings, he has walked 32 batters and struck out 70. Addison Reed's record is 0-2 with a 2.53 ERA. In 42.2 innings pitched, he has walked 5 batters and struck out 43. Reed has 15 saves out of 17 tries.
If the Mets don't make moves in the second half, it will be very disappointing. Also, if they call up Tim Tebow in September, it tells you how much of a joke this season was.
---