MLB Mock Draft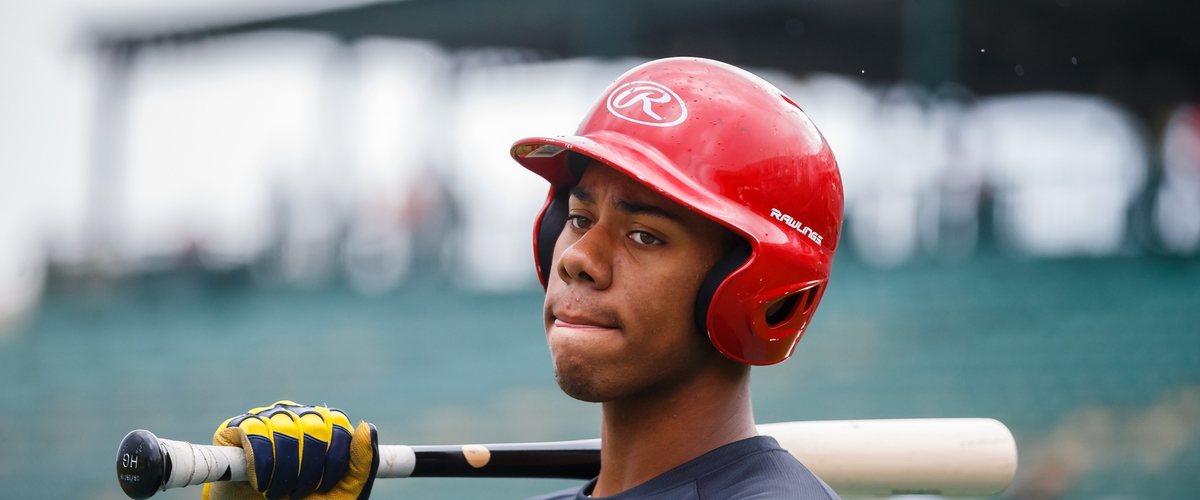 Not everyone who is drafted in the MLB this season will sign contracts right away. Some players will go to college or it is unknown what the others will do. The MLB Draft starts on Monday and it will also happen on Tuesday and Wednesday. There are 40 rounds and it is a crazy amount.
1. Minnesota Twins- Hunter Greene, RHP, HS (CA)
2. Cincinnati Reds- MacKenzie Gore, LHP, HS (NC)
3. San Diego Padres- Adam Haseley, OF, Virginia
4. Tampa Bay Rays- Brendan McKay, 1B, Louisville
5. Atlanta Braves- Jeren Kendall, OF, Vanderbilt
6. Oakland Athletics- Kyle Wright, RHP, Vanderbilt
7. Arizona Diamondbacks- Jo Adell, OF, HS (KY)
8. Philadelphia Phillies- Shane Baz, RHP, HS (TX)
9. Milwaukee Brewers- Royce Lewis, SS/CF, HS (CA)
10. Los Angeles Angels- Pavin Smith, 1B, Virginia
11. Chicago White Sox- J.B. Bukauskas, RHP, North Carolina
12. Pittsburgh Pirates- Austin Beck, OF, HS (NC)
13. Miami Marlins- David Peterson, LHP, Oregon
14. Kansas City Royals- Logan Warmoth, SS, North Carolina
15. Houston Astros- Trevor Rogers, LHP, HS (NM)
16. New York Yankees- Nate Pearson, RHP, Cen. Florida JC
17. Seattle Mariners- Nick Pratto, 1B, HS (CA)
18. Detroit Tigers- Keston Hiura, OF/2B, UC Irvine
19. San Francisco Giants- Evan White, 1B, Kentucky
20. New York Mets- Jake Burger, 3B, Missouri St.
21. Baltimore Orioles- D.L. Hall, LHP, HS (GA)
22. Toronto Blue Jays- Seth Romero, LHP, Houston
23. Los Angeles Dodgers- Alec Fadeo, RHP, Florida
24. Boston Red Sox- Alex Lange. RHP, LSU
25. Washington Nationals- Bubba Thompson, OF, HS (AL)
26. Texas Rangers- Tanner Houck, RHP, Missouri
27. Chicago Cubs- Griffin Canning, RHP, UCLA
28. Toronto Blue Jays (Compensation for Edwin Encarnacion who signed with the Cleveland Indians. Cleveland forfeited its 1st-round pick)- Nick Allen, SS, HS (CA)
29. Texas Rangers (Compensation for Ian Desmond who signed with the Colorado Rockies. Colorado forfeited its 1st-round pick)- Matthew Sauer, RHP, HS (CA)
30. Chicago Cubs (Compensation for Dexter Fowler who signed with the St. Louis Cardinals. St. Louis forfeited its 1st-round pick)- Sam Carlson . RHP, HS (MN)
All teams that have either one of the 10 small markets or revenue pools receive an extra additional pick at the end of the first or second round. Six picks were assigned between the first and second rounds based on a formula that considers win percentage and revenue. The remaining eligible teams receive a supplemental pick between the second and third rounds. Lottery picks maybe traded.
31. Tampa Bay Rays- Blayne Enlow, RHP, HS (LA)
32. Cincinnati Reds- Clarke Schmidt, RHP, South Carolina
33. Oakland Athletics- Hans Crouse, RHP, HS (CA)
34. Milwaukee Brewers- Luis Campusano, C, HS (GA)
35. Minnesota Twins- Jeter Downs, SS, HS (FL)
36. Miami Marlins- Quentin Holmes, OF, HS (NY)
Top Players Available afterwards: Heliot Ramos, OF, HS (PR) Wil Crowe, RHP, South Carolina Hagen Danner, C/RHP, HS (CA) Ryan Vilade, 3B, HS (OK), and Luis Gonzales, OF, New Mexico.
---