MLB Preview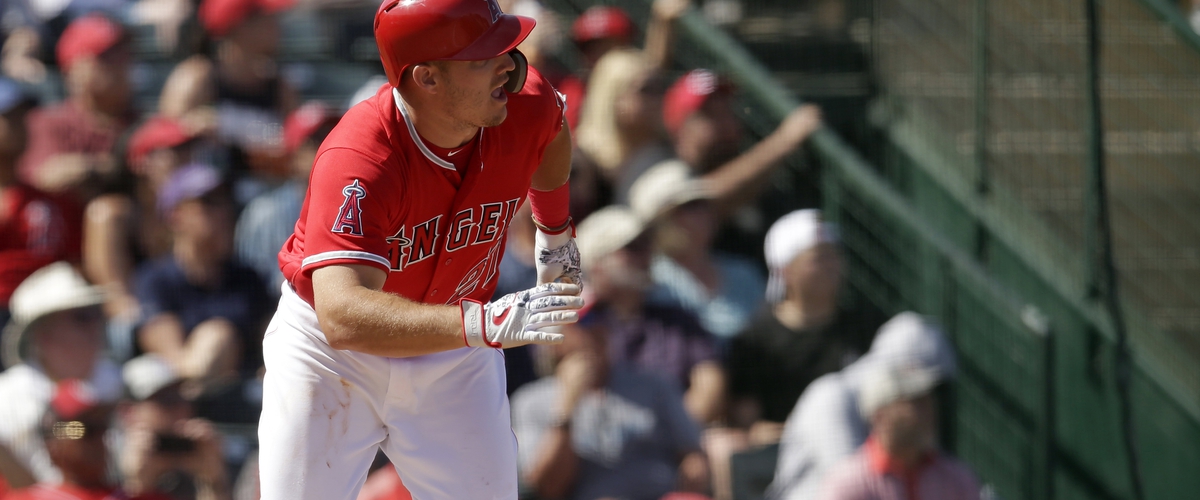 It just felt like yesterday where the Houston Astros won game 7 of the World Series on the road to capture their first World Series title in franchise history. The days of the Astros celebrating those moments are now gone and another season of baseball is just a little over two weeks away.
Houston will have a target on its back this season, and they will look to be the first team to repeat since the New York Yankees did back in 2000, when the Yankees actually had a three-peat (won 1998 and 1999 World Series as well). The past three out of four World Series went to seven games.
Can the Astros avoid a World Series hangover or will they be out to prove to people that last season wasn't a fluke. The Chicago Cubs struggled out of the gate in 2017 after they won there first World Series title since 1908, but Chicago still won the NL Central and made it to the National League Championship Series.
Games in April will matter just as much as they will in September. Who will be the surprises be in the MLB this season and who will be the major disappointments? The MLB regular season is a marathon and not a sprint.
NL East: 1. Washington Nationals: I have doubted the Washington Nationals the past couple of years. They don't have Dusty Baker anymore as manager and they now have Dave Martinez as their new manager. He was the bench coach for the Chicago Cubs for the past couple of seasons. If Washington makes it to the playoffs this time around, maybe Martinez will teach them how to actually win a playoff series and possibly a World Series title. They have the talent with Daniel Murphy, Bryce Harper, Anthony Rendon, Trea Turner, Ryan Zimmerman, and others. Washington has arguably one of the best one-two punches in the MLB with Max Scherzer and Stephen Strasburg.
2. New York Mets: The Mets were a major disappointment in 2017 and they had high expectations. Terry Collins isn't the manager anymore and the Mets hired Cleveland Indians pitching coach Mickey Callaway to be the new manager. Callaway was brought in to manage the pitching rotation right and try and find a way to fix Matt Harvey and the bullpen. The Mets might have arguably the best starting rotation in baseball if they stay healthy: Noah Syndergaard, Jacob DeGrom, Matt Harvey, Steven Matz, and Zach Wheeler will most likely be the starters in the rotation. Will Yoenis Cespedes stay healthy and can Michael Conforto repeat his success from last season?
3. Philadelphia Phillies: The signing of starting pitcher Jake Arrieta caught the rest of the MLB off guard. He will influence the other young starters in the rotation like Aaron Nola, Jared Eickhoff, Zach Eflin, Vince Velasquez, and Jake Thompson. One of those five won't be in the rotation because Arrieta will be, but it will still be a learning experience. How will the Phillies be in 2018? Rhys Hoskins will be a threat in the lineup and he only played in 50 games last season with Philadelphia. His batting average was .259 with 18 homeruns and 48 RBI's, along with two stolen bases. Keep an eye on rookie shortstop J.P. Crawford and rookie outfielder Roman Quinn. They could be a dark horse team in the National League this season and Gabe Kepler is the Phillies new manager.
4. Atlanta Braves: The Braves won't be ready to contend for another couple of seasons. They are still going through the rebuilding process and not all of their top prospects are to be up yet. One player to keep an eye this season, even though he isn't considered a prospect anymore is infielder Ozzie Albies. He is 21 years old and Albies's batting average in 57 games last season was .286 with six homeruns and 28 RBI's, along with eight stolen bases. The Braves don't have a very strong starting rotation and Freddie Freeman will be there star again in 2018.
5. Miami Marlins: Justin Bour and J.T. Realmuto are the only respectable players left on the Marlins roster after the Marlins decided to trade all of their star players in the offseason (Dee Gordon, Giancarlo Stanton, Marcell Ozuna, and Christian Yelech). Miami could have one of the worst rosters in baseball and they are going to start a rebuilding process.
NL Central: 1. Chicago Cubs: I don't expect the Cubs to start slow again this season. The key for the Cubs lineup will be whether or not Kyle Schwarber can return to form and stay healthy. If he stays healthy, Chicago could have one of the most dangerous lineups in the MLB. They already have Kris Bryant, Anthony Rizzo, Ian Happ, Javier Baez, and Jayson Heyward. It could be the difference from winning a playoff round to another possible World Series title. Yu Darvish will be Chicago's ace and the starting pitching is going to have to perform well.
2. Milwaukee Brewers: I don't think the Brewers success was a joke last season. They did upgrade their outfield in the offseason by signing Lorenzo Cain and trading for Christian Yelech. Milwaukee was only one game back of the Colorado Rockies for the second wild card spot in the National League. The question is can the Brewers have a good starting rotation this season?
3. St. Louis Cardinals: The St. Louis Cardinals are not used to missing the postseason and they have missed the playoffs for the past two seasons. It will be vital for them to start strong out of the gate because if they don't, manager Mike Matheny will feel the hot seat real quick. St. Louis did have injuries last season, but they had guys from the farm system stepping up and filling in.
4. Cincinnati Reds: The Reds may not be the worst team in the NL Central this season and I may not be kidding. Even though they have been bad, the Reds aren't having front office issues like the Pittsburgh Pirates are going through. Cincinnati has a few good players on the roster like Joey Votto, Billy Hamilton, and Adam Duvall. Can second baseman Dilson Herrera break out for them? Can the Reds pitching be any worse?
5. Pittsburgh Pirates: It seems as if the Pirates were trending for the wrong reasons this offseason. They traded away a loyal franchise player in outfielder Andrew McCutchen. It pissed off the fan base. Third baseman Josh Harrison requested a trade, but the Pirates didn't grant him his wish. Pittsburgh will McCutchen's presence in the locker room. They should have never signed manager Clint Hurdle to a four-year contract extension. Pittsburgh does have some young talented players on the roster like first baseman Josh Bell, outfielder Christoper Botsick, and pitchers Tyler Glasnow, Kyle Crick, Chad Kuhl, and Jameson Taillon, but the team will be dysfunctional from opening day on. Pirates fans will be wishing for a deep Pittsburgh Penguins playoff run or Pittsburgh Steelers football early on.
NL West: 1. Los Angeles Dodgers: The Dodgers played team ball last season. Different players contributed in the lineup every night. That is why they won 103 games and were one win away from claiming a World Series title for the first time since 1988. Cody Bellinger was another rookie sensation for the Dodgers. Cory Seager, Justin Turner, and others will be threats in the lineup once again this season. Clayton Kershaw should have another dominant year on the mound and manager Dave Roberts knows how to get the best out of his players and they play with energy.
2. Colorado Rockies: Colorado has a potent offense with Nolan Arenado, Charlie Blackmon, Carlos Gonzales, Trevor Story, and D.J. LeMaiheu. The Rockies got some quality starting pitching last season and they will need it again in 2018 in order for them to get back to the postseason.
3. San Francisco Giants: Can Evan Longoria and Andrew McCutchen bring the Giants out from the bottom? San Francisco had a surprising bad season in 2017 and they only won 64 games. They are going to need a lot more help in order for them to make it to the postseason. San Francisco doesn't exactly have a great pitching staff other than Madison Bumgarner (if he can stay healthy) and Johnny Cueto.
4. Arizona Diamondbacks: The Arizona Diamondbacks had a lot of fun in 2017, but they can't seem to continue success one year after another. Arizona will take a step back, but Paul Goldschmidt will continue to rack up numbers. He is one of the most underrated players in the game. A.J. Pollock will also be vital for this Diamondbacks team, but I don't think the pitching will be good this season.
5. San Diego Padres: Eric Hosmer chased the money to sign with the Padres and he is going to realize the Padres struggle to win games. It is very possible he may not see quality pitches to hit because they really don't have a strong lineup. Wil Myers is a very good player, but that's about it.
AL East: 1. New York Yankees: The Yankees were a surprise last season in the American League and they were one win away from advancing to the World Series. They decided not to bring back manager Joe Giradi and they hired Aaron Boone to be their manager. New York acquired Giancarlo Stanton from the Miami Marlins for basically nothing. Having him, Aaron Judge, Gary Sanchez, and Greg Bird in the lineup is going to be one scary thought for opposing pitchers. The Yankees have a very good bullpen and will New York's starting rotation show up or will they have to get someone at the trading deadline again?
2. Boston Red Sox: The acquisition of signing J.D. Martinez is going to prove large for the Red Sox. He will be the key player in the Red Sox lineup that will make it dangerous just like the Yankees. Third baseman Rafael Devers is going to be a star in this league. Boston has the offense to make it to the playoffs for a third consecutive season, but will the starting pitching rise to the occasion? Chris Sale had an exceptional 2017 season with striking out over 300 batters. David Price was injured for most of last season. Can he redeem himself or will he continue to be a disappearing act?
3. Toronto Blue Jays: The Blue Jays seemed tired in 2017 after making it to back-to-back appearances in the American League Championship Series. Toronto still has a dangerous offense with Josh Donaldson, Troy Tullowitzki, Kendrys Morales, and Kevin Pillar. The Blue Jays currently don't have Jose Batutista on the roster because he is still a free agent. Marcus Stroman will be the team's ace, but he won't be pitching on opening day, but Stroman hopes to pitch in the opening series against the New York Yankees because of a right shoulder inflammation.
4. Baltimore Orioles: Manny Machado is the main topic in Baltimore heading into 2018. He is switching from third base to shortstop and Tim Beckham will move to third base. Machado is a free agent at the end of the 2018 season. If the Orioles are out of contention by July and I think they will be because of how bad their pitching could be again this season, it is very possible Machado will be moved. Baltimore has a very good lineup with Chris Davis, Mark Trumbo, Adam Jones, Trey Mancini, and Jonathan Schoop.
5. Tampa Bay Rays: Tampa Bay won 80 games in 2017 and I thought they were turning the corner. The Rays traded third baseman Evan Longoria in the offseason and that will be a huge loss for this team. Matt Duffy will be the new third baseman this season for the Rays. I expect at some point during the season, prospects (SS) Willy Adames and (OF/1B) Jake Bauers to be called up and blossom.
AL Central: 1. Cleveland Indians: Cleveland won 102 games last season and they were stunned in the ALDS by the New York Yankees after leading in the series 2-0. The Indians should run away with the AL Central again this season. They have one of the best pitching rotations in the MLB. Third baseman Jose' Rameriz might turn into a superstar for them. Francisco Lindor will have another solid season. Can catching prospect Francisco Mejia crack the majors at all in 2018? The Indians need to forget about the past and move on. Cleveland also set an American League last season with 22 consecutive wins and they broke the 2002 Oakland A's record of 21.
2. Minnesota Twins: Minnesota finished with an 85-77 record in 2017. They were the second wild card team in the American League. Minnesota can forget about winning the division, but they could maybe make it back to the playoffs in 2018. Third baseman Miguel Sano is no one-year wonder. Pail Molitor did a good job managing the Twins last season. Byron Buxton and Max Kepler are turning into good outfielders for Minnesota. Brian Dozier is a homerun machine for the Twins and he hit 34 homeruns and had 93 RBI's in 2017, with a .271 batting average. Starting pitcher Jose' Berrios is ready to take a break out this season.
3. Chicago White Sox: Chicago is still a couple of years away from being serious contenders in the American League. In the mean time, they will continue to struggle and go through the rebuilding process. Chicago's top prospects will either be in Double-A or Triple-A to start the 2018 season. Some of them might be up during the middle of season. Some of the names to keep an eye on are outfielder Eloy Jimenez, right-handed pitcher Michael Kopech, and right-handed pitcher Carson Fulmer. Jose Abreu is the best player on this White Sox's team and can young stud Yoan Moncada improve in 2018?
4. Kansas City Royals: The glory days are now over for the Kansas City Royals. They lost Eric Hosmer and Lorenzo Cain in the offseason, but the Royals were able to retain Mike Moustakas for another season. Lucas Duda will most likely replace Hosmer at first base. Outfielder Jorge' Soler is ready to have a break out season for the Royals and they won 80 games last season. Kansas City's win total is going to plummet in 2018.
5. Detroit Tigers: Michael Fulmer will be a star on the mound for the Tigers in 2018. Miguel Cabrera will once again continue to rack up numbers for the Tigers. He isn't talked about much anymore because of how bad the Tigers have been. Detroit only won 64 games last season.
AL West: 1. Houston Astros: The core of Jose Altuve, George Springer, Carlos Correa, and Alex Bregman will be intact for another couple of seasons. They have another possible stud waiting in the wings in outfielder Derek Fisher. First baseman Yuli Gurriel will be suspended for the first five games of the 2017 season because of the gesture he made in the dugout in reference to pitcher Yu Darvish during game 3 of the World Series. Houston made a bold move last season and trading for starting pitcher Justin Verlander. That moved paid off for them and Verlander was outstanding. He didn't lose a single start until game 6 of the World Series. Verlander was the ALCS MVP. Springer was the World Series MVP. Altuve was the AL MVP. Houston won 101 games in 2017 and they have what it takes to repeat.
2. Los Angeles Angels: The Angels got help for Mike Trout and Albert Pujols in the offseason. They signed third baseman Zack Cozart from the Cincinnati Reds, they signed second baseman Ian Kinsler from the Detroit Tigers, and they also signed Japanese stud (right-handed pitcher/outfielder) Shohei Ohtani. Ohtani has appeared in some spring training games, but where will he start the 2018 season at? According to MLB.com, Ohtani for right now at AZL Angels which is rookie ball, but I don't know if that makes any sense. It says his estimated to reach the majors in 2018, so shouldn't he get work with either Double-A or Triple-A, until Ohtani is ready to be called up? Other than that, the Angels are going to be a surprise team in the American League in 2018 and it wouldn't surprise me if Trout wins another MVP. Garrett Richards and the rest of the Angels pitching staff is going to have to step up.
3. Seattle Mariners: The Mariners have one of the most interesting rosters in all of baseball. They have a true number one starting pitcher in Felix Hernandez. Kyle Seager, Robinson Cano, Dee Gordon, Nelson Cruz, and Mike Zunino are some key players in Seattle's lineup. Ichiro Suzuki returns to Seattle where he started his MLB career back in 2001 and that was the last time the Mariners actually made it to the postseason. Seattle has enough talent to be a playoff team, but will the rest of the start rotation be any good?
4. Texas Rangers: Texas will have an interesting starting rotation in Cole Hamels, Martin Perez, Doug Fister, Matt Moore, and Mike Minor, but they will be prone to giving up runs early and often in starts. That means the bullpen is going to be called upon earlier than they want it to be. Adrian Beltre will continue to amaze this season for the Rangers.
5. Oakland Athletics: Oakland will once again be once of the worst teams in the MLB this season. Losing has just seemed to follow them over the past several years. Maybe they can play some prospects like shortstop Jorge Mateo, outfielder Dustin Fowler and others and maybe it will give inject life into the clubhouse. Oakland hasn't had a winning record since 2014 with a 88-74 record and that was when they lost in the American League Wild Card Game to the Kansas City Royals.
AL Wild Card: (4) Boston Red Sox over (5) Los Angeles Angels.
NL Wild Card: (4) New York Mets over (5) Colorado Rockies.
ALDS: (1) Houston Astros over (4) Boston Red Sox and (2) New York Yankees over (3) Cleveland Indians.
NLDS: (1) Los Angeles Dodgers over (4) New York Mets and (3) Washington Nationals over (2) Chicago Cubs.
ALCS: (1) Houston Astros over (2) New York Yankees.
NLCS: (3) Washington Nationals over (1) Los Angeles Dodgers.
World Series: (3) Washington Nationals over (1) Houston Astros.
---