NFL Week 8 Predictions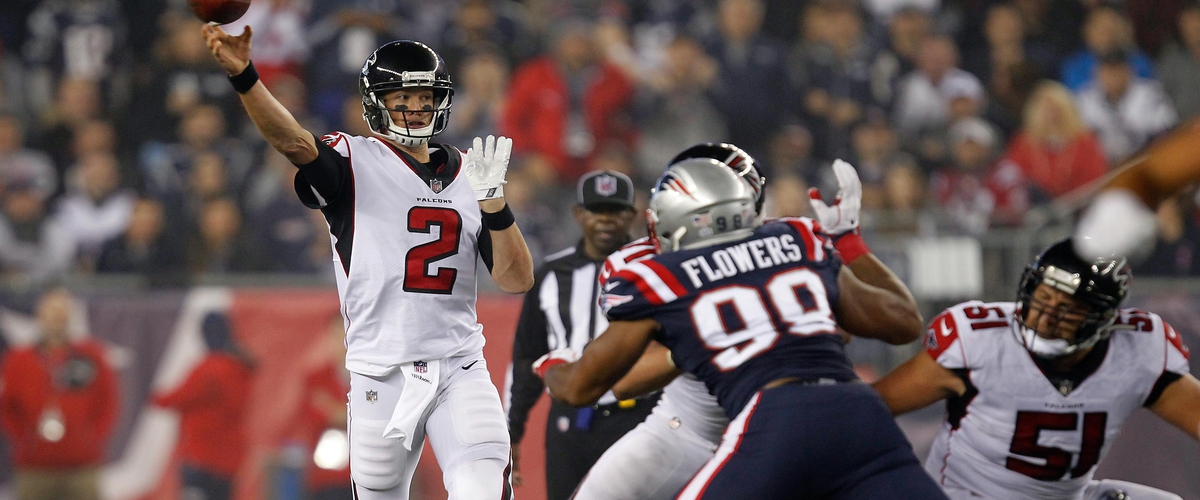 The Super Bowl rematch in week seven did not live up to the hype. New England played strong from start to finish. Atlanta is losing its identity quickly. The Packers once again can't figure out how to win without Aaron Rodgers.
Carson Palmer is out with a broken left arm for the Arizona Cardinals. The Seattle Seahawks created fail mary part two against the New York Giants in week seven. If you see the replay, you'll see why that's the case. I went 12-3 with my picks last week. My record is 62-44 on the year.
Miami Dolphins 24 Baltimore Ravens 14: The Dolphins have been playing with heart as of late and the Ravens are offensively challenged. Miami will be without Jay Cutler but Matt Moore will step in and get the job done as he did last week. Joe Flacco has no body to throw too. The Ravens defense will get tired this week against a physical Dolphins front.
Minnesota Vikings 28 Cleveland Browns 7: The Vikings have been playing good football as of late and they shouldn't take their foot off the gas pedal against the Browns this week. If they get Stefon Diggs back this week, that will be a huge plus for them. They are dominating the line of scrimmage and the Browns continue to be a lost cause.
Oakland Raiders 24 Buffalo Bills 27: After coming off an emotional against the Chiefs last week, the Raiders now have to travel east and face Buffalo. The Raiders defense is still suspect. Derek Carr is going to face a better and more disciplined Bills defense. LeSean McCoy can have another big game against a mediocre Raiders defense.
Indianapolis Colts 14 Cincinnati Bengals 35: The Colts defense was horrendous last week against Blake Bortles. How are they going to be able to stop A.J. Green this week? Jacoby Brissett will get blitzed all game long and it won't be pretty.
Los Angeles Chargers 35 New England Patriots 38: The Chargers have been playing better as of late and the Patriots defense is going to be tested once again this week. They haven't faced a solid offense in a couple of weeks and the Patriots defensive problems will return. Joey Bosa will pressure Tom Brady all day long, but home field advantage will be the difference.
Chicago Bears 14 New Orleans Saints 28: The Bears defense will challenge Drew Brees and the Saints offense this week. The only issue is that Mitchell Trubisky will not be able to match point-for-point with the Saints offense. The only way it could happen is if Tarik Cohen and Jordan Howard can keep moving the chains.
Atlanta Falcons 31 New York Jets 17: If the Falcons do not win this week, they should start to press the panic button. The funny thing is Atlanta's three losses this season have been against AFC opponents. Matt Ryan needs to pick it up once again this week and this is the perfect week to do it. The Falcons need to find a way to force turnovers.
San Francisco 49ers 13 Philadelphia Eagles 42: Carson Wentz is tearing up defenses so far this season. The 49ers defense has been horrendous in the past few weeks. Wentz is playing at an MVP level right now. Losing Jason Peters will hurt but that won't matter this week. Losing Jordan Hicks on defense will hurt for the Eagles. The 49ers offense isn't that special though.
Carolina Panthers 17 Tampa Bay Buccaneers 14: Cam Newton struggled last week against the Chicago Bears. He will be more comfortable this week against a weaker Tampa Bay defense. Jameis Winston will get roughed up against a Panthers defense who actually played well last week.
Houston Texans 17 Seattle Seahawks 23: DeShaun Watson vs Russell Wilson is going to be a good quarterback match up. They both can run and pass well. Both running games have been average at best this season. The secondaries will be tested big time this week. Whoever doesn't give up the big play the most will win this game.
Dallas Cowboys 28 Washington Redskins 21: Kirk Cousins will not be the reason why the Redskins will lose to the Cowboys on Sunday. It will be because the defense gets burned again. Ezekiel Elliott is going to have another big week on the ground. Dak Prescott is going to have another efficient game. The Redskins need to also maybe take more deep shots down the field in order to open up the running game.
Pittsburgh Steelers 31 Detroit Lions 17: The Steelers have returned to their secret formula in how to win ball games: Run the ball with Le'Veon Bell and pass it to Antonio Brown. Follow that up with playing solid defense and forcing turnovers. The Lions are coming off a bye week and Matthew Stafford will be tested out of the gate.
Denver Broncos 16 Kansas City Chiefs 13: Both offenses can't figure out how to make a big play when the game is on the line as of late. Both defenses can't force a big turnover either. Whoever wins this game will get there confidence back. Trevor Siemian and Alex Smith need to put up or shut up this week.
Byes: Arizona Cardinals, Jacksonville Jaguars, Green Bay Packers, Los Angeles Rams, New York Giants, and Tennessee Titans.
---