Patriots Spank Broncos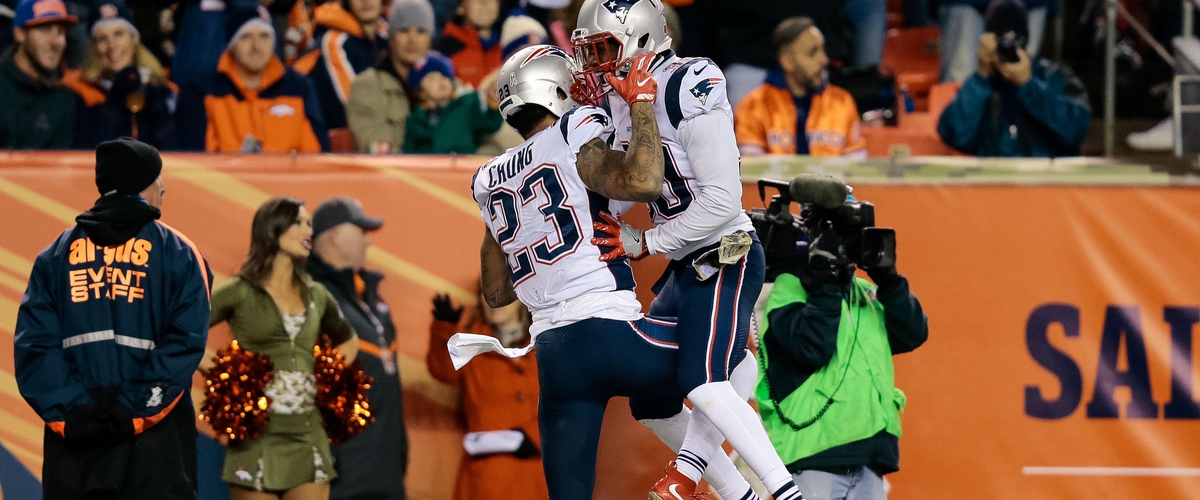 The New England Patriots usually have problems playing in Denver, but Sunday Night seemed to be another normal game for the Patriots. The Patriots dominated the Broncos 41-16.
After the Broncos muffed a punt, Tom Brady threw a 14-yard touchdown pass to Rex Burkhead in the first quarter. Burkhead finished with three receptions for 27 yards receiving and a touchdown. Burkhead rushed for 36 yards on 10 carries on well.
After the Broncos kicked a field goal, Dion Lewis returned the kick off 103 yards for a touchdown. With New England leading 20-9 in the second-quarter, Dwyane Allen caught an 11-yard touchdown pass from Brady.
With Denver trailing 27-9 in the third quarter, Demaryius Thomas caught a 7-yard touchdown pass from Brock Osweiler. Thomas finished with five receptions for 44 yards receiving and a touchdown. Brock Osweiler completed 18-of-33 passes for 221 yards one touchdown and one interception. Emmanuel Sanders was the leading Broncos receiver with six receptions for 137 yards.
Later in the third, Dion Lewis scored on a 8-yard rushing touchdown. Lewis rushed for 55 yards on 14 carries and a touchdown. James White caught a 6-yard touchdown pass from Tom Brady in the fourth quarter. Brady completed 25-of-34 passes for 266 yards and three touchdowns. Brandin Cooks and Rob Gronkowski each had 74 yards receiving for New England.
The Patriots will travel to Mexico City to face the Oakland Raiders (4-5) next Sunday and the Broncos will host the Cincinnati Bengals (3-6) next Sunday.
---