Penguins Top Blue Jackets in Shootout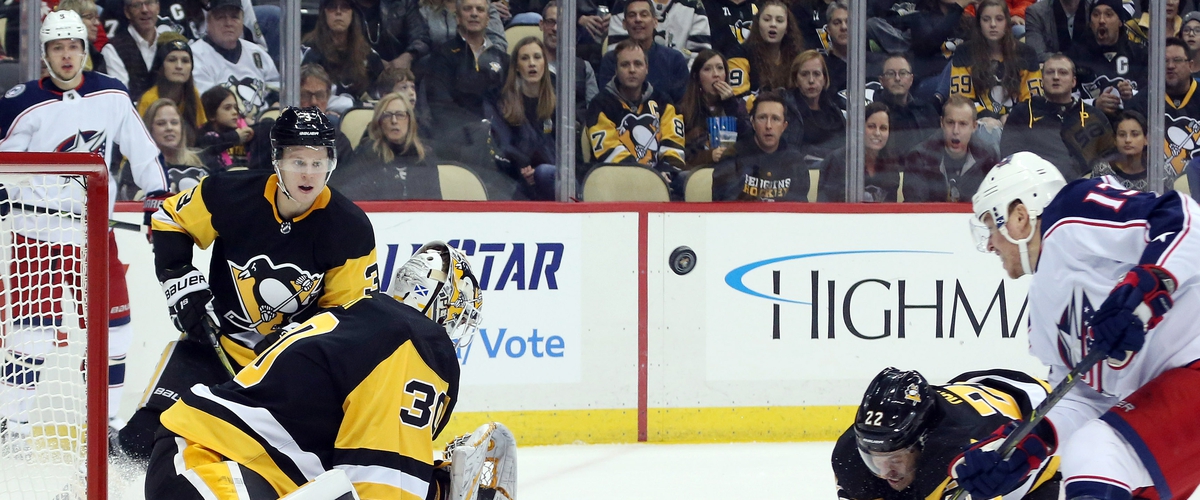 The Columbus Blue Jackets and the Pittsburgh Penguins rivalry would reunite once again on Thursday Night at PPG Paints Arena in downtown Pittsburgh. Kris Letang's shootout goal in the fourth-round lifted the Pittsburgh Penguins to a 3-2 victory over the Columbus Blue Jackets.
Evgeni Malkin (Pittsburgh) and Cam Atkinson (Columbus) also scored goals in the shootout and they both occurred in the first-round. Ryan Reaves dropped the gloves with Ryan Sedlak in the first-period after Reaves made a hit on Markus Hannikainen.
In the second period, Pierre-Luc Dubois scored for the Blue Jackets. It got really chippy whenNick Foligno dropped the gloves with Evgeni Malkin with :29 seconds left in the second period. Seth Jones and Sidney Crosby each were called for roughing at the end of the second-period, along with Boone Jenner getting a game misconduct for cross-checking Jake Guentzel.
In the third period, Patric Hornqvist and Evgeni Malkin scored power-play goals for the Penguins. Artemi Panarin tied the game at three on the power-play with 3:46 remaining in regulation. Panarin has scored six goals in five career games against the Penguins.
Malkin's and Panarin's goal came at 1:11 apart. Both of those power-play goals were scored on a 4-on-3 power play and not a 5-on-4. It was a fun and playoff intense kind of game. Sergei Bobrovsky made 39 saves for the Blue Jackets. Matt Murray made 30 saves for the Penguins. These two teams will play each other two more times this season.
---