Penguins Win Grinder Against Stars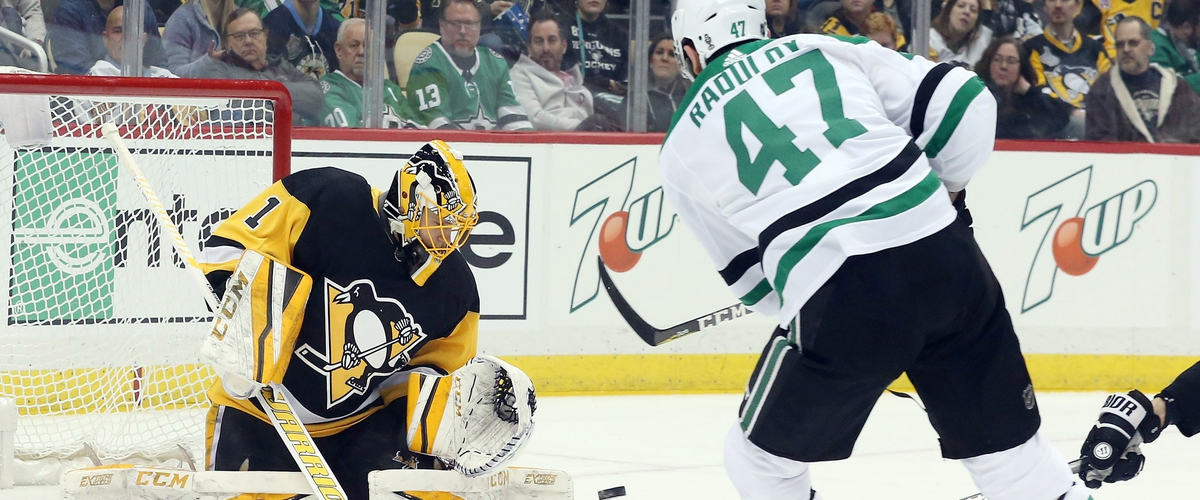 It is very rare the Pittsburgh Penguins play in physical low scoring games. The Pittsburgh Penguins getting banged around all game by the Dallas Stars and vice versa, but the Penguins prevailed 3-1.
Patric Hornqvist scored a power-play goal in the first-period for the Pittsburgh Penguins. Jamie Olesiak scored against his former team on a one-timer with 3.7 seconds remaining in the first period.
Alexander Radulov scored the lone goal for the Dallas Stars in the second-period on a 5-on-3 power play. Patric Hornqvist had originally scored a power-play goal later in the second for Pittsburgh, but the Dallas Stars challenged it for offsides and they won the challenge. The issue here is Dallas challenged the play when they had no timeouts because they called a timeout before the 5-on-3 power play.
Evgeni Malkin scored an empty-net goal with :44 seconds remaining. Casey DeSmith played well in net for Pittsburgh and he made 17 saves. Kari Lehtonen also played well in net for Dallas and he made 27 saves.
The Dallas Stars and the Pittsburgh Penguins split the season series. The odds are these two teams won't meet in the Stanley Cup Finals, but hey you never know.
---