Saints March to Victory Against Packers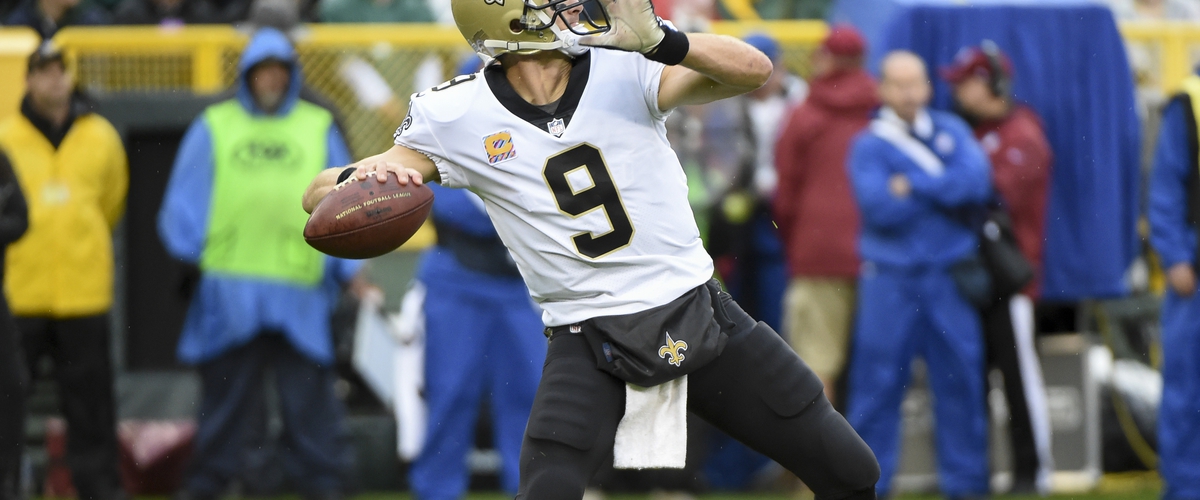 The Green Bay Packers did not have Aaron Rodgers on Sunday and how would they respond against the New Orleans Saints? Drew Brees completed 27-of-38 passes for 331 yards a touchdown and two interceptions sparked the Saints to a 26-17 victory over Green Bay.
Aaron Jones scored on a 46-yard touchdown run for the Packers in the first quarter. He finished with 131 rushing yards on 17 carries and a touchdown. In the second quarter, Mark Ingram scored on a 12-yard touchdown run. He finished with 105 yards rushing on 22 carries and a touchdown.
Alvin Kamara had 57 rushing yards on 9 carries and he had 50 receiving yards on five receptions. Later in the second quarter, Brett Hundley scored on a 14-yard touchdown run. Hundley finished with 44 rushing yards on three carries and a touchdown. He also completed 12-of-25 passes for 87 yards and an interception. Hundley started for Aaron Rodgers and he played alright.
In the third quarter, Brees threw a 22-yard touchdown pass to Brandon Coleman. Coleman finished with two catches for 31 yards receiving and a touchdown. Ted Ginn Jr. was the Saints leading receiver with seven receptions for 141 yards receiving.
Will Lutz kicked the go-ahead 44-yard field goal with 10:26 remaining for New Orleans. With the Saints leading 19-17 later in the fourth quarter, Drew Brees scored on a 1-yard run. New Orleans will host the Chicago Bears (3-4) next Sunday and the Green Bay Packers will be on a bye week.
---