Steelers Hand Browns Winless Season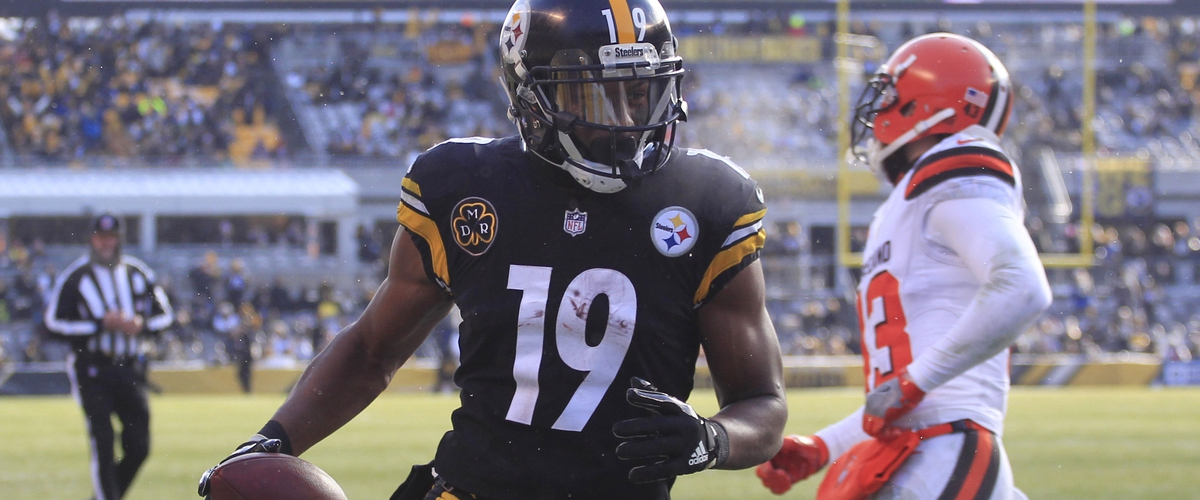 Even though the Pittsburgh Steelers had a chance to claim the number one seed in the AFC, they sat quarterback Ben Roethlisberger and running back Le'Veon Bell. The Steelers defeated the Cleveland Browns 28-24. The Cleveland Browns finished the season 0-16. They are the second team to finish 0-16 and they are the first since the 2008 Detroit Lions.
Darrius Heyward-Bey scored on a 29-yard touchdown reverse in the first-quarter for the Pittsburgh Steelers. JuJu Smith-Schuster caught a 20-yard touchdown pass from Landry Jones in the second quarter. Jones completed 23-of-27 passes for 239 yards one touchdown and one interception.
Duke Johnson Jr. scored on a 2-yard touchdown later in the second for the Cleveland Browns. He finished with 20 rushing yards on six carries and a touchdown. Johnson Jr. also caught six passes for 75 yards receiving.
Steven Ridley scored on a 4-yard touchdown run later in the second for the Steelers. He rushed for 80 yards on 17 carries and a touchdown. DeShone Kizer threw a 56-yard touchdown pass to Rashard Higgins later in the second for the Browns. '
Higgins caught a 5-yard touchdown pass from Kizer in the third. Higgins caught three passes for 68 yards receiving and two touchdowns. Kizer completed 16-of-30 passes for 314 yards two touchdowns and one interception. He also rushed for 61 yards on six carries. Josh Gordon was the Browns leading receiver with four receptions for 115 yards.
JuJu Smith-Schuster returned a kickoff 96 yards for a touchdown after the Higgins touchdown. Smith-Schuster caught nine passes for 143 yards receiving and a touchdown.
The Browns will have the number one pick in the NFL Draft. The Steelers finish the regular season with a 13-3 record and they will be the number two seed in the AFC Playoffs.
---