Tampa Bay Rays Off To a Surprising Start Also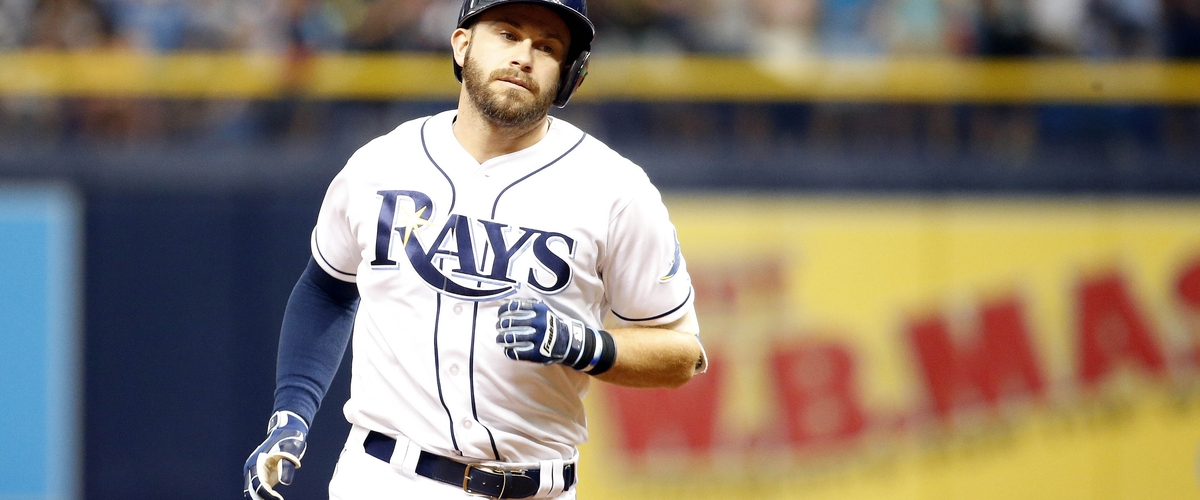 With the Boston Red Sox, New York Yankees, Baltimore Orioles, and Toronto Blue Jays being in the AL East, not a whole lot of people expected the Tampa Bay Rays to be decent this season other than the Rays themselves. The Rays record is currently 40-37.
They are 0.5 games back of the second wild-card spot behind the Minnesota Twins. They are only 2.5 games back of first place in the AL East.
Evan Longoria is one of the reasons why they are competitive this season. His batting average is .253 with 11 homeruns and 43 RBI's. Corey Dickerson is having a breakout season for the Rays. He has a .329 batting average with 17 homeruns and 39 RBI's.
Steven Souza Jr.'s batting average is .265 with 14 homeruns and 48 RBI's sp far this season. Chris Archer's record is 6-4 this season with a 3.88 ERA. He has walked 33 batters and struck out 126.
Matt Andriese has been solid in the Rays rotation thus far. His record is 5-1 with a 3.54 ERA. He has struck out 55 batters. Jacob Faria is a young stud for the Rays. His record is 3-0 with a 2.10 ERA and 29 strikeouts.
Alex Colome is Tampa Bay's closer. He has 20 saves out of 23 tries this season. His record is 1-2 with a 2.43 ERA. Colome has struck out 31 batters. Kevin Cash has done a solid job with the Rays so far this season. They could make a move at the trade deadline if they feel they can go for it all this season.
---