Tarasenko Lifts Blues over Blackhawks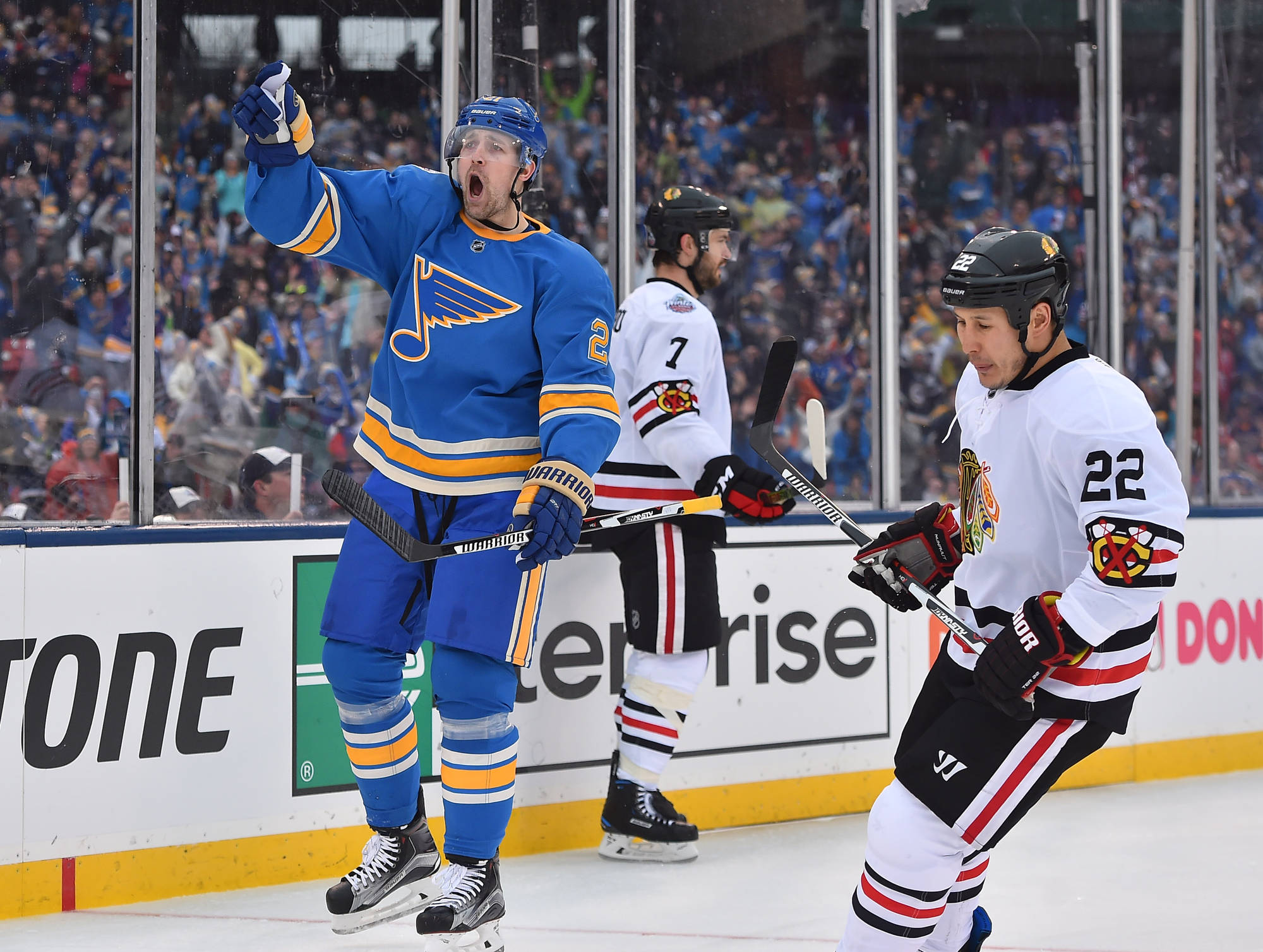 Jasen Vinlove-USA TODAY Sports
The warm and possibly rainy conditions at Busch Stadium had concerns for the 2017 Winter Classic between the Chicago Blackhawks and the St. Louis Blues. Vladimir Tarasenko's 2-goal third period sparked the Blues to defeat the Blackhawks 4 to 1.
Both teams treated it as if it was a playoff game. No love is lost between these two teams. There was chippiness after some plays were whistled dead. In the first period, Michal Kempny scored for the Blackhawks to give them the early lead.
In the second period, Patrik Berglund tied it at 1. When it was 3 to 1 Blues late in the game, Alexander Steen scored on an empty net goal. Jake Allen made 22 saves for the Blues. Corey Crawford made 31 saves for the Blackhawks.
These teams have split the season series at 2 so far and they will play each other one more time this regular season.
---