Trevor Siemian or Paxton Lynch?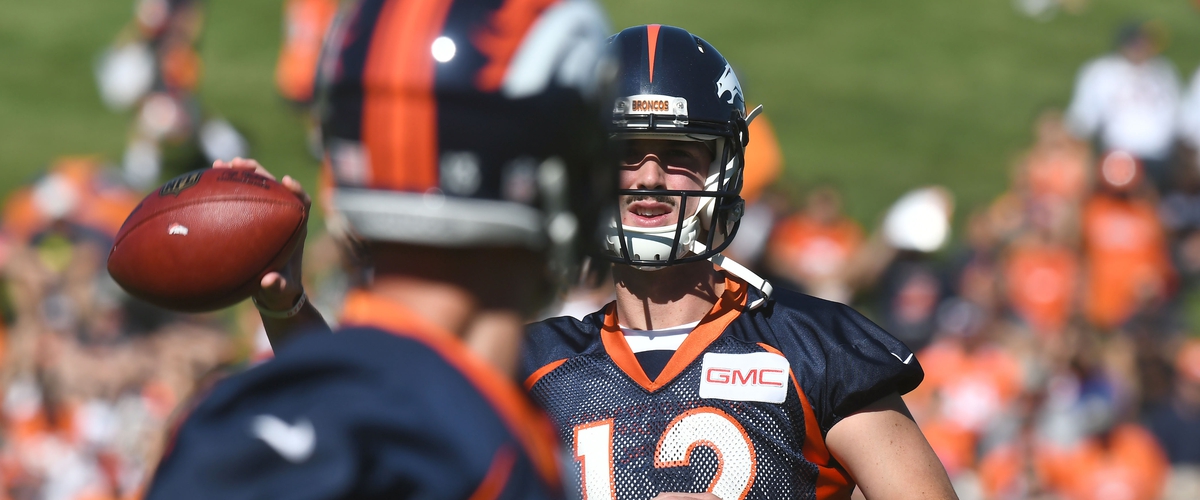 Under new Head Coach Vance Joseph, he has decided to open up the starting quarterback competition between Trevor Siemian and Paxton Lynch. Gary Kubiak had to step down because of health reasons.
So, Joseph is bringing the best out of the both of them. I don't think Kubiak would've had this competition. I don't know what Vance Joseph's philosophies are, but the Broncos are in it to win it.
Siemian barely saw the field in the NFL until Peyton Manning retired and Brock Osweiler was traded the previous offseason. In his first season as a starter, I thought Siemian showed potential. He threw for 3,401 yards 18 touchdowns and 10 interceptions.
Those numbers won't blow people out of the water, but it showed what he is capable of doing. The main reason for Denver's problems as the end of the season was because they couldn't block for Siemian.
His deep ball was pretty good last season. He is only 25 years old and Siemian has definitely room to improve.
As for Paxton Lynch, he is 23 years old and was a rookie last season. In the games he appeared in, Lynch threw for 497 yards 2 touchdowns and 1 interception.
Lynch wasn't that spectacular to be honest, he struggled with his accuracy. I am sure Lynch has improved his throwing motion in the offseason. However, he is probably another season or two away to becoming the starting quarterback Lynch wants to become.
I would start Siemian in week 1. However if the team is off to a 2-5 start, I would then go to Paxton Lynch. They are also switching daily as the number one quarterback in training camp.
---