World Series Preview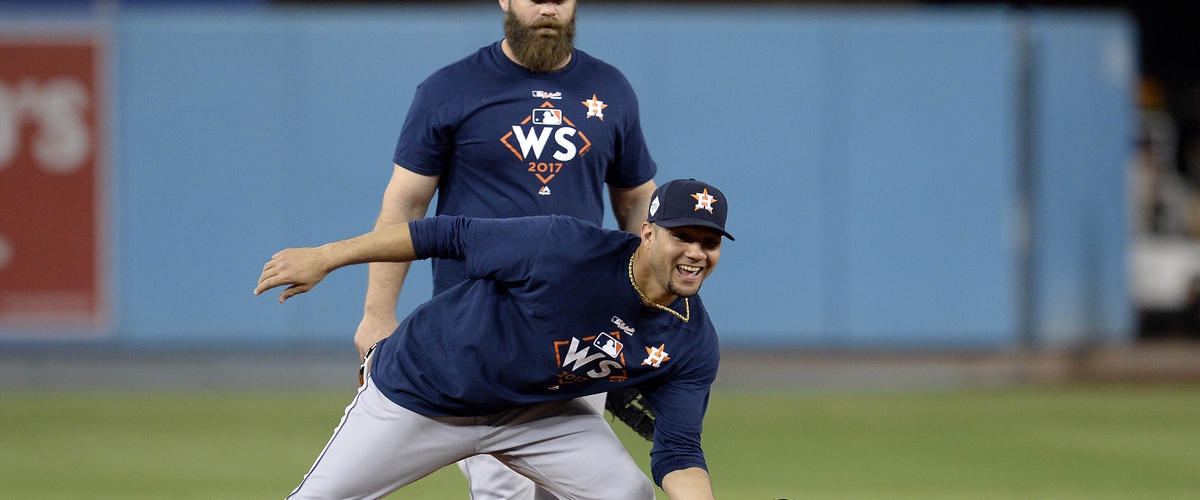 The Houston Astros and the Los Angeles Dodgers both had over 100 wins during the regular season. This is the first time since 1970 two teams with over 100 wins will meet in the World Series.
Sports Illustrated back in 2014 predicted that the Houston Astros would win the World Series in 2017. Will their word hold true? As for the Los Angeles Dodgers, they have one player stepping up night in and night out. They haven't won a championship since 1988.
How they got here: Houston: Defeated the Boston Red Sox in four games in the ALDS and Defeated the New York Yankees in seven games in the ALCS.
Los Angeles: Defeated the Arizona Diamondbacks in three games in the NLDS and Defeated the Chicago Cubs in five games in the NLCS.
(2) Houston Astros vs (1) Los Angeles Dodgers: The Houston Astros have Carlos Correra, Jose Altuve, and George Springer that could do damage at any moment. As for the Dodgers, it is unpredictable who will step up because it seems like it is a different player every night. Dallas Keuchel, Justin Verlander, Clayton Kershaw, and Yu Darvish will all pitch well. The difference is going to be which number three and four starters step up when most needed.
Possible MVP Candidates: Houston: Jose Altuve, Carlos Correra, Justin Verlander, and Geroge Springer.
Los Angeles: Corey Seager, Yasiel Puig, Justin Turner, and Clayton Kershaw.
Possible X-Factors: Houston: Brian McCann, Evan Gettis, and Lance McCullers Jr.
Los Angeles Dodgers: Rich Hill, Chris Taylor, and Enrique Hernandez.
The pick: Los Angeles in 7.
---