Yankees Survive Once Again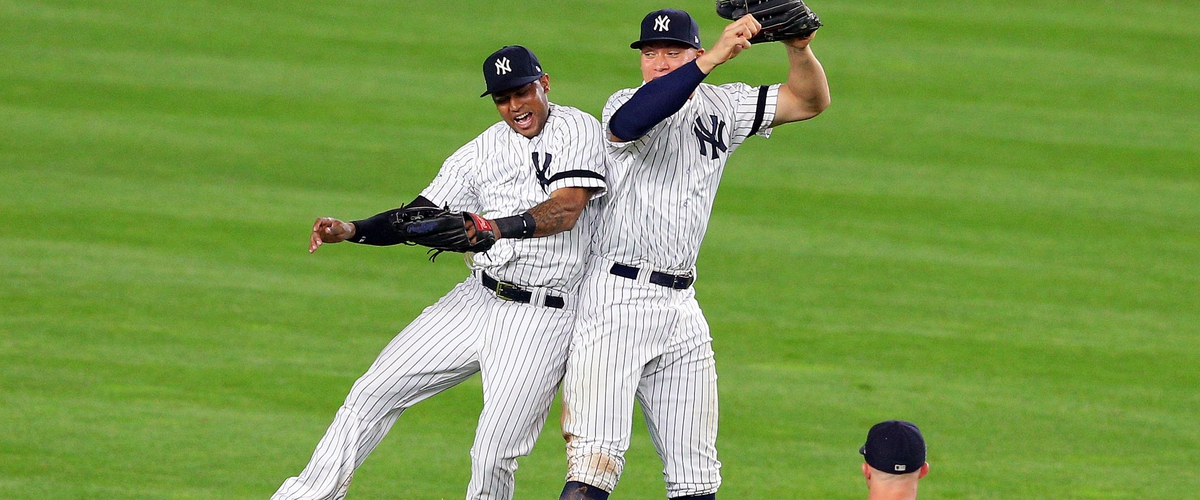 The New York Yankees exploded for four runs in the bottom of the second inning and they all came with two outs. It lifted them to a 7-3 game 4 victory over the Cleveland Indians and the series is now tied at 2.
Todd Frazier, Aaron Hicks, and Aaron Judge ( 2 RBI's) drove in runs for the Yankees in the second inning. The Yankees scored in the bottom of the third on a throwing error by Indians third baseman Tommy Urshela. New York blew a five run lead in game 2 and that's where maybe the Indians wanted them.
In the fourth inning, Carlos Santana hit a two-run homer for Cleveland. Roberto Perez hit a solo homerun for the Indians in the fifth inning. All of a sudden, the Yankees were feeling the heat a little bit, but Brett Gardner hit a sacrifice fly in the fifth for New York. Gary Sanchez hit a solo homer for the Yankees in the sixth inning.
In the top of the eighth inning, Delloin Bentances was out of control and put the first two batters of the inning in base. Joe Giradi didn't mess around as he put in Tommy Kahnle into the game. He picked up the save for the Yankees. Kahnle pithced 2 innings and struck out 5 batters.
Luis Severino was the winning pitcher for the Yankees. He pitched 7 innings and gave up 4 hits and 3 runs. Severino walked a batter and struck out 9.
Trevor Bauer was the losing pitcher for the Indians. He pitched 1.2 innings and gave up 4 hits and runs. Bauer walked 2 batters and struck out 3. The Yankees and the Indians will have a decisive game 5 tomorrow night in Cleveland and the winner will play the Houston Astros in the ALCS starting on Friday.
---