Bench unit comes alive in Thunder's win over Magic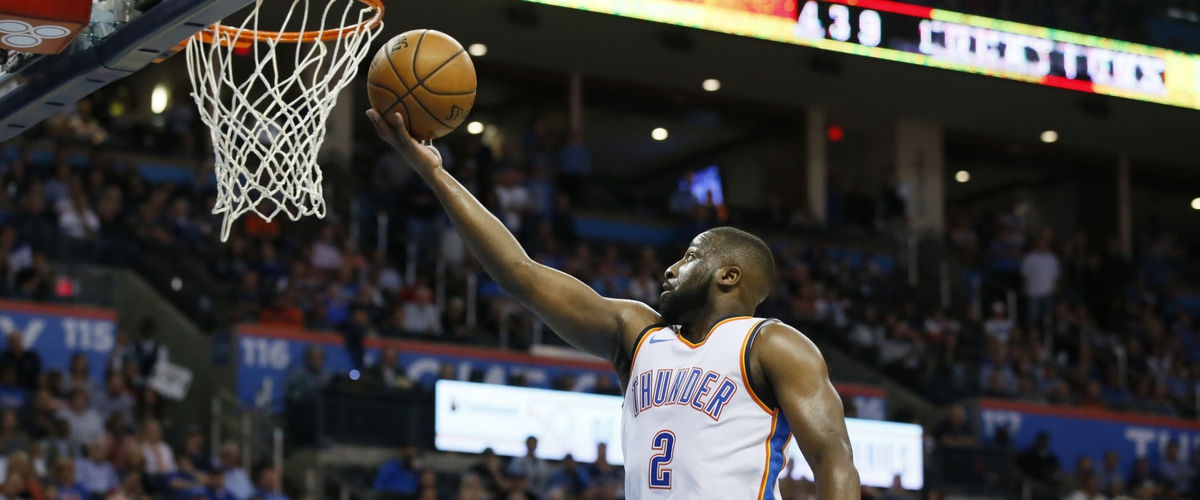 The Oklahoma City Thunder hosted the Orlando Magic on Monday night, and in a must-win game, their starting unit started out slow. Teetering on the seesaw that is the Western Conference playoff picture, Oklahoma City could not afford to drop yet another game to a subpar team.
A hot start for the Magic, allowed them to jump out to a 7-point lead to end the first quarter. At that time, Orlando was shooting 80% from the floor, while Oklahoma City was late on defensive switches, leaving guys open all over the floor.
The back-and-forth slugfest continued for a while, the Thunder showed life before slowly slipping back in a slumber, until head coach Billy Donovan subbed in the bench unit.
A bench unit that has been highly criticized all year, but almost everyone won this game for the boys in blue. Guys like Raymond Felton, Jerami Grant, and even Alex Abrines paved the way.
Raymond Felton might be the best back-up point guard in Thunder history. The 33-year-old veteran has spent all year putting out fires started by the superstar littered starting lineup. Monday night was no different, as he turned in a 13-point effort shooting at a 71%-clip, and was a +12 for the game in plus/minus.
AS much as Felton has been the firefighter, Jerami Grant has been the spark-plug for Oklahoma City. Grant recorded 10-points, 3-rebounds, and was also a +12-Monday night.
The biggest bright spot came from Thunder shooting guard Alex Abrines. The slumping Abrines lacked confidence entering Monday night coming off a terrible, well, season. However, his stellar defensive play, and 12-points really turned this game around and was a big factor in the OKC win.
This is a critical stretch for the Thunder has their week continues to be light as they have match-ups with the Mavericks, Suns, and Trailblazers. All are must-win games to keep pace with the rest of the wild west, and not fall out of playoff favor.
For more Thunder news, notes, opinions, and game updates, follow @LoudCityPod and @Rylan_Stiles on twitter.
---