2006 NBA Draft Redo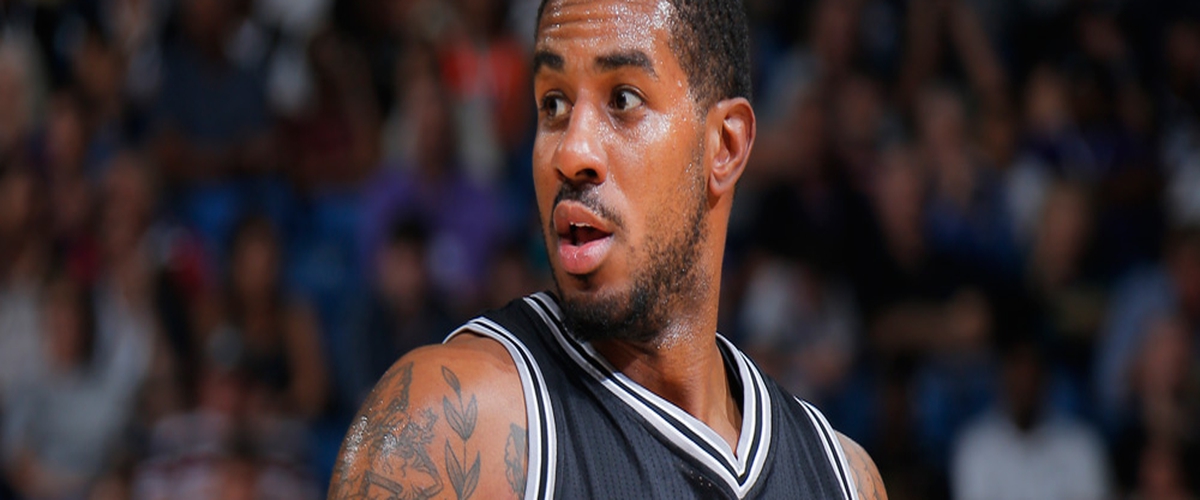 20 years, 20 drafts, and from 1995 all the way through 2014, hindsight is a virtue. I am re-drafting the lottery picks from every draft since the '95 season all the way through 2014, making it a full 20 years of perfect hindsight. Some things to remember is the lottery didn't go to 14 teams until 2005, and that for the years closer to the present, I am only basing this off of current events, and not on projections. I also don't care which team selected who when, this is just a ranking of the best players.
1) PF LaMarcus Aldridge, Texas
Accomplishments: 5x All-Star, All-NBA 2nd, 3x All-NBA 3rd, All-Rookie 1st
The essential replacement in San Antonio for Tim Duncan, Aldridge has been one of the best power forwards in the game for a decade now. His time in Portland especially was outstanding, as he was the best player they had since Clyde Drexler. He is currently on year two with the San Antonio Spurs, as they push for an NBA championship.
2) PG Kyle Lowry, Villanova
Accomplishments: 2x All-Star, All-NBA 3rd
Lowry has slowly become one of the best point guards in the NBA, and I mean slowly. His first five years in the league were average at best, but then he started to come on strong in his latter years in Houston. He now is part of one of the best backcourts in the NBA in Toronto.
3) PG Rajon Rondo, Kentucky
Accomplishments: NBA Champion, 4x All-Star, All-NBA 3rd, 2x All-Defensive 1st, 2x All-Defensive 2nd, All-Rookie 2nd
Rondo has had a tumultuous career lately, but his prime years in Boston were no slouch. He was one of the top five point guards in the NBA during his time in Boston, which eventually led to Boston having Rondo and the Big Three. The Dallas trade somewhat derailed his career, but even his lone year with the Kings he led the league in assists.
4) PF Paul Millsap, Louisiana Tech
Accomplishments: 3x All-Star, All-Defensive 2nd, All-Rookie 2nd
Boy, Millsap's numbers are consistent. After his first two seasons with the Jazz, he became one of the most underrated players in the NBA, and still is. He can do it all, and that's why he is currently the best player on the Atlanta Hawks. Millsap has a few All-Star caliber seasons left.
5) SF Rudy Gay, Connecticut
Accomplishments: All-Rookie 1st
Despite averaging at least 17 PPG throughout his NBA career (except his rookie season), Gay has never played in an All-Star game, and some even go as far to say trading him makes the former team better. I don't know about Memphis, they haven't had a good wing scorer since he left, but Toronto probably has. He's still one of the better scorers in the league.
6) SG JJ Redick, Duke
Redick has become a pretty good defender on the Clippers, and right now he is one of the best shooters in the NBA. Redick's value on the Clippers by taking some of the load off the big three is huge, but he ultimately hasn't been a true difference-maker on his teams.
7) SG Brandon Roy, Washington
Accomplishments: 3x All-Star, ROY, All-NBA 2nd, All-NBA 3rd, All-Rookie 1st
Imagine if Roy was still with the Blazers, do you think they would have won more and still have Aldridge? I'm sure Blazer fans don't like thinking about it, but a guy with this many accomplishments in just 326 games (just less than four seasons) Roy made a difference. Injuries tore his career apart, and he eventually retired after 2013.
8) G/F Thabo Sefolosha, Switzerland
Accomplishments: All-Defensive 2nd
The rest of the class drops off considerably, starting here. Sefolosha is a nice wing, he can shoot and play defense, but he isn't a creator or a go-to guy. He's a nice piece to have on a contending team.
9) F Steve Novak, Marquette
See what I mean? He was a great shooter when he would actually get playing time, and he did for a couple of seasons, but the rest of the time he rode the bench. He was waived by Milwaukee this season.
10) SF PJ Tucker, Texas
After struggling to find playing time in his rookie season in Toronto, Tucker went overseas. He came back in 2012-13 and has started 290 games since, mainly as a three and D guy. He recently was traded back to Toronto from Phoenix in an attempt to make a postseason run.
11) G Randy Foye, Villanova
Accomplishments: All-Rookie 1st
There were times when Randy Foye looked like a real NBA player, but he has just fallen off the map completely. He never scored more than 16 a game, and hasn't played well since the 2013-14 season. He either rode Brooklyn's bench or was cut near the end of this season.
12) PG Jordan Farmar, UCLA
Accomplishments: 2x NBA Champion
Farmar has been in and out of the league for his entire career, and rode the Lakers to his two rings.
13) PF Andrea Bargnani, Italy
Accomplishments: All-Rookie 1st
Maybe Bargnani has had a better career than I am saying, but he hasn't played more than 46 games since he was in his fourth season. He's this low because he is one of the biggest busts ever.
14) PG Sergio Rodriguez, Span
Sergio Rodriguez makes this list because he finally returned to the NBA, and started 30 games for the Philadelphia 76ers.
OTHERS: Adam Morrison, Ronnie Brewer, Shannon Brown, Ryan Hollins, Daniel Gibson
---