2007 NBA Draft Redo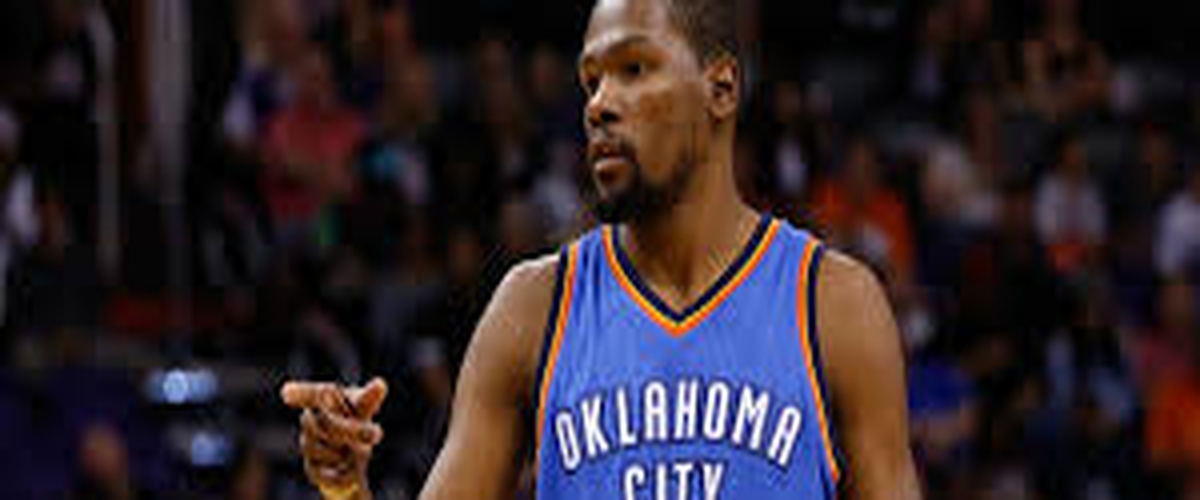 20 years, 20 drafts, and from 1995 all the way through 2014, hindsight is a virtue. I am re-drafting the lottery picks from every draft since the '95 season all the way through 2014, making it a full 20 years of perfect hindsight. Some things to remember is the lottery didn't go to 14 teams until 2015, and that for the years closer to the present, I am only basing this off of current events, and not on projections. I also don't care which team selected who when, this is just a ranking of the best players.
1) SF Kevin Durant, Texas
Accomplishments: Gold Medal, MVP, 7x All-Star, All-Star MVP, ROY, 5x All-NBA 1st, All-NBA 2nd, All-Rookie 1st
Durant is the best player since LeBron James, and has consistently been one of the better scorers of his generation. He has also become better at defense over time, and spent all but one of his seasons in Oklahoma City. Hopefully, they can forgive him for leaving over time.
2) C Marc Gasol, Spain
Accomplishments: DPOY, 2x All-Star, All-NBA 1st, All-NBA 2nd, All-Defensive 2nd, All-Rookie 2nd
It's weird how Gasol is a DPOY, but never was on the All-Defensive 1st team. He was part of the trade that sent his brother, Pau, to the Lakers, and has been the key factor on every Memphis team that has made the playoffs.
3) PG Mike Conley, Ohio State
Accomplishments: All-Defensive 2nd
Well, this is the other key factor to those Memphis playoff teams. Mike Conley has quietly been one of the best point guards in the NBA, and has been a force on both the offensive and defensive end of the court. He signed the biggest contract in NBA history this off-season.
4) C Al Horford, Florida
Accomplishments: 2x NCAA Champion, 4x All-Star, All-NBA 3rd, All-Rookie 1st
Horford has become one of the best centers in the NBA, and is definitely among the best shooting big men in the game. He also can play defense in the post, and has a great passing ability. His first eight seasons were with Atlanta, and he took his talents to Boston this off-season to help them become the number one seed.
5) C Joakim Noah, Florida
Accomplishments: 2x NCAA Champion, DPOY, 2x All-Star, All-NBA 1st, 2x All-Defensive 1st, 2x All-Defensive 2nd
I take it those Florida teams were pretty good. Well, they were the last to win back to back in the NCAA, and a big reason is these two big men. Noah was once a great defender, but his contract with the Knicks to go along with his struggles has made his contract look awful.
6) F Wilson Chandler, DePaul
Chandler is a good starter, and should be starting on virtually any NBA team that signs him when he becomes a free agent next. He has definitely exceeded his expectations from where he was drafted.
7) SG Arron Afflalo, UCLA
Afflalo has always been a good scoring guard, and he was a borderline All-Star with Denver and Orlando. The rest of his career hasn't been as spectacular, however, and he is currently with the Sacramento Kings.
8) F Jeff Green, Georgetown
Accomplishments: All-Rookie 1st
I wouldn't say that Jeff Green has been a failure necessarily, but he hasn't quite lived up to the hype. With that said, he is playing at a level that earned him a one-year $15 million contract last off-season, so he definitely still has some game in him.
9) PF Thaddeus Young, Georgia Tech
Accomplishments: All-Rookie 2nd
Thaddeus Young and Jeff Green have had similar careers, as decent forwards who can shoot and defend somewhat. Young currently is on the Indiana team that got swept by Cleveland in the first round.
10) G/F Nick Young, USC
Nick Young has been a good player off the bench, averaging 12 PPG for his career. He has been at his best with the Lakers, but he is more known for his wild antics on and off the court.
11) F Jared Dudley, Boston College
Dudley has become the definition of a quality veteran, but it hasn't been much use in Phoenix. He can play the 3 or 4, and is a three and D guy.
12) SG Marco Belinelli, Italy
Accomplishments: NBA Champion, 3 Point Champ
Belinelli is a good player off the bench, mostly because of his ability to light it up from beyond the arc. Belinelli has already played for many teams, and he won his championship with San Antonio.
13) PG Aaron Brooks, Oregon
Accomplishments: MIP
Brooks has been a classic score-first point guard, and that basically costs him the chance of becoming a truly great point guard. He's been good at scoring wherever he went, but his lack of an all-around game has hurt his stock.
14) C Tiago Splitter, Brazil
Accomplishments: NBA Champion
Splitter spent about a half-decade starting next to Tim Duncan on the San Antonio Spurs, but has mostly just been a defensive minded player. He'd be higher on the board, but he hasn't played much in the past two seasons.
OTHERS: Greg Oden, Corey Brewer, Brandan Wright, Spencer Hawes, Rodney Stuckey, Jason Smith, Rudy Fernandez, Carl Landry, Glen Davis, Ramon Sessions
---